When was the last time you heard about a grocery store adding double coupons? If there was any doubt that the once-popular promotion is falling out of favor, Publix has become the latest to dispel that notion.
The Southern grocer has delivered a big lump of coal to many of its shoppers' stockings, with the announcement that it will discontinue doubling coupons in its Atlanta and Jacksonville divisions, effective three days before Christmas.
"After much consideration, we've decided to discontinue our policy of doubling coupons, effective December 22," Publix announced Monday. The affected areas include all of Georgia, most of Alabama and a few scattered stores in Eastern Tennessee. Since Publix stores in Florida and North and South Carolina already don't double, that leaves most of Tennessee and neighboring locales in Northern Alabama – namely the Huntsville, Knoxville, Nashville and Pigeon Forge areas – where Publix will still double coupons. For now.
In addition, Publix will be eliminating its popular "mystery coupon" promotion in all stores where it's currently offered, effective December 16th. That promotion featured a coupon in the local newspaper offering a "mystery item" each week – usually a Publix private label product – for just a penny.
"On average, customers having a coupon that was doubled saved about $1.15 per transaction," Publix spokesperson Brenda Reid explained to Coupons in the News. Digital coupons, she pointed out, "continue to increase in usage and they have never been doubled." Other promotions, like weekly BOGO deals and "upcoming planned marketing programs" will "provide more price value to our customer versus the double coupon value."
In short, "we've found that we are able to pass along greater savings to a wider range of customers through other promotional offerings and pricing strategies, such as our digital coupons program and weekly BOGOs," Publix explained.
That explanation reflects the same curious dichotomy that other stores eliminating double coupons have displayed in the past – downplaying the financial impact of double coupons (customers only saved "$1.15 per transaction", after all), while simultaneously suggesting that eliminating them will free up so many promotional dollars, that new and better deals will help shoppers save even more.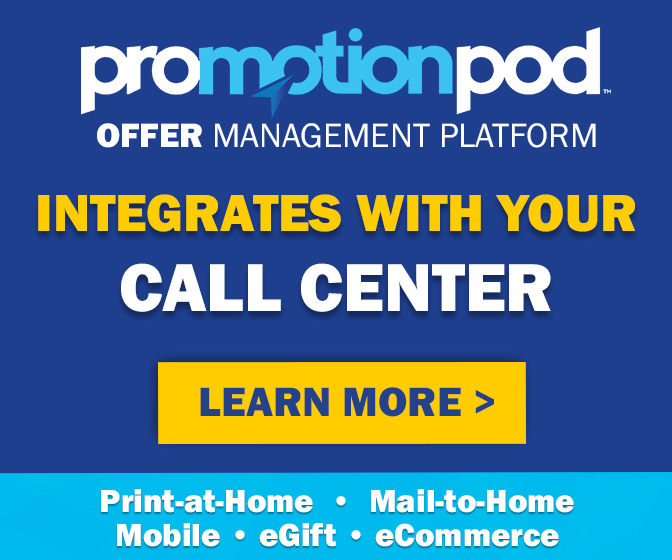 Publix hasn't offered double coupons in its home state of Florida for ages, simply because it didn't have to. It's the dominant grocer there, so doubles aren't really needed as an incentive to get people through the doors. As Publix first expanded beyond Florida in the early 1990's, it initially didn't double in its new locations either. But by the next decade, doubles were firmly established – everywhere outside of Florida.
The first sign of doubles trouble, however, was nearly two years ago, when Publix first expanded into North Carolina. In doing so, the company announced that it would not be doubling coupons there – making North Carolina its first new region not to get the popular perk. Then, after absorbing the existing South Carolina stores into the new Charlotte Division last year, Publix announced that double coupons would be discontinued in those stores, in order to maintain a consistent coupon policy across the region.
Many shoppers speculated it was only a matter of time before doubles were dropped in other divisions. And almost exactly one year later, it seems they were right.
Beyond its platitudinous desire to "pass along greater savings to a wider range of customers," a couple of things may have contributed to Publix's decision. First, the choice to not offer double coupons in North Carolina was something of a risky move, in a very competitive market where a popular store like Harris Teeter doubles and even occasionally triples coupons. Publix's subsequent success there may have emboldened it to eliminate doubles elsewhere, since the experiment proved that Publix can do just fine without having to pay out of its own pocket to double the value of coupons.
And then, of course, there's Kroger, Publix's main competitor in the Atlanta region. Kroger's division-by-division effort to eliminate double coupons in its own stores arrived in Atlanta three years ago, which left Publix as the only major grocer in the area that still doubled. That gave Publix the advantage over Kroger these last few years, but Publix may have decided it was ultimately better to drop doubles and take the heat temporarily, since double coupon fans in the area don't really have many other options now.
That said, the move could backfire – and the grocery store that started this whole killing-doubles kick could end up being the beneficiary.
"I stopped shopping at Kroger when they stopped doubling and moved to Publix. Now that you are stopping doubling… guess what will happen?" one commenter wrote on Publix's Facebook page. "I'll be going back to Kroger. Without the doubles Publix is too expensive," another concurred. "Guess that means more shopping at Kroger Mega Sales! Used to love Publix but once this starts the prices will NOT be worth it!" added a third commenter.
It's worth noting, perhaps, that the only stores where Kroger still offers double coupons are in Central and Eastern Tennessee – the very region where most of the remaining coupon-doubling Publix stores are located. Whether either chain continues to double there, or officially snuffs out doubles in their last remaining outpost, could depend on who blinks first. And then double coupon fans may have to resign themselves to wondering which store that still offers doubles, will be next to eliminate them.
Photo by Rusty Clark