A nearly decade-old legal case against a former coupon industry executive has finally concluded with a conviction. A federal judge today found Chris Balsiger guilty of 12 out of 27 fraud-related charges he faced, in connection with what prosecutors said was a $250 million scheme to defraud major manufacturers by submitting coupons for reimbursement that were never actually used in stores.
A conviction for a single count of wire fraud carries a potential sentence of up to 20 years in prison – and Balsiger was convicted on ten counts, plus one count each of conspiracy to commit wire fraud and conspiracy to obstruct justice. He was found not guilty of 15 additional counts of wire fraud. He's due to be sentenced on March 6th.
The conviction brings to a close this very long portion of the case. But a whole new chapter may be about to begin.
When he was indicted back in 2007, Balsiger was the CEO of International Outsourcing Services, or IOS, a coupon processing company that accepted coupons from retailers, and submitted them to manufacturers for reimbursement on the retailers' behalf. IOS collected, sorted and invoiced billions of coupons a year. But when some manufacturers became suspicious they were paying out much more than they anticipated, federal prosecutors began looking into IOS's business practices.
What they found, according to the resulting indictment, was that IOS executives were conducting a massive operation to defraud manufacturers out of hundreds of millions of dollars, by collecting coupons that were never used by consumers, submitting them as if they had been redeemed in stores, and then keeping the cash for themselves. Balsiger and ten others were indicted. But one by one, the others struck deals with prosecutors, until Balsiger was the last one facing trial.
That trial finally, almost, began in February. But it was called off on the very day that opening arguments were set to begin, when Balsiger didn't appear in court and instead turned up at a local hospital with chest pains. The judge then postponed the trial until October. Once it finally got under way, the trial lasted nearly a month, with two delays due to Balsiger's ongoing health issues.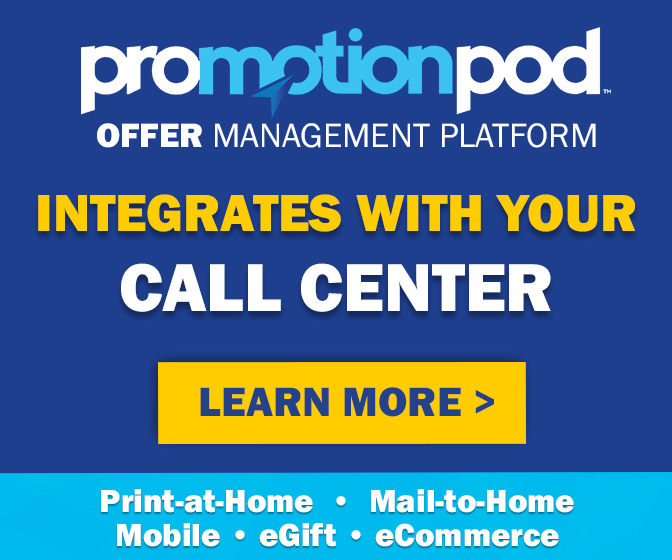 Prosecutors called 24 witnesses over 14 days, including seven former co-defendants who agreed to testify against their former boss. The prosecution produced evidence that Balsiger arranged for "chop crews" to gather stacks of coupon inserts and cut out the coupons, which were then given a spin in a cement mixer or stomped on, in order to make them look used. They would be invoiced as though they had been redeemed at IOS's various retail clients, and then the manufacturers would be billed accordingly.
Balsiger, who had submitted a lengthy list of potential witnesses – including coupon industry representatives, former employees and character witnesses – ended up calling just two. And then he took the stand in his own defense.
Balsiger claimed he did nothing illegal, and that his accusers simply don't understand the coupon business. However unorthodox IOS's business practices might have been, he said there was nothing criminal about the company's "internal invoicing practices". He claimed his competitors conspired with prosecutors to produce a false indictment in order to drive him out of business, and he denied knowingly submitting coupons for reimbursement that had not been used by shoppers.
Balsiger opted to have a bench trial, which means there was no jury. Judge Charles Clevert alone delivered the verdict. The indictment accused Balsiger of defrauding five specific manufacturers – LeSaffre Yeast, S.C. Johnson & Son, Sargento, Good Humor/Breyers and Kimberly-Clark. He was found guilty of wire fraud in connection with his company's dealings with LeSaffre and S.C. Johnson, and not guilty of the charges related to the others. As mentioned earlier, he was also found guilty of conspiracy to commit wire fraud and conspiracy to obstruct justice.
Balsiger had previously vowed not to go quietly, promising to sue his accusers. His own accusers, meanwhile, are in the midst of suing him.
More than two dozen manufacturers representing a who's who of the grocery aisles – everyone from General Mills to Kellogg, Johnson & Johnson to Procter & Gamble – filed their own joint lawsuit against Balsiger and the others back in 2007, seeking compensation for their losses. The judge stayed that case, pending the outcome of the criminal case. So once the criminal case has formally concluded, the manufacturers will get a shot at getting back some of the hundreds of millions of dollars they say they're owed.
And if they succeed, then potential jail time could be the least of Balsiger's problems. So even though this part of the case has ended in a conviction, it seems the dispute – which has already lasted nearly a decade now – could be far from over.