If you're keeping a running tally, a multi-million-dollar coupon fraud scheme will now cost a former coupon processing company executive a total of $86,200,001 – on top of the ten years behind bars he'll soon begin serving.
Nearly three weeks after he was sentenced and ordered to pay $65,000,001 in restitution to more than two dozen coupon-issuing manufacturers, a federal judge on Friday ordered former International Outsourcing Services CEO Chris Balsiger to forfeit an additional $21.2 million to the U.S. government.
Prosecutors had initially asked for a $185 million judgment, while Balsiger sought a mere $165,000. The judge preferred something in between, and ultimately approved the prosecution's revised $21.2 million figure, which they calculated based on the percentage of Balsiger's ownership interest in IOS. That figure represents the gains to the defendant as a result of the scheme he directed, as opposed to the $65 million in losses suffered by his victims, which he will have to pay off separately.
Balsiger was convicted in December, and sentenced earlier this month, for defrauding dozens of companies that issue coupons. IOS collected those coupons from retailers and submitted them to the manufacturers for reimbursement, on the retailers' behalf.
But in 2007, Balsiger and ten co-workers and associates were indicted. They were accused of collecting mass quantities of unused coupons, mixing them in with coupons legitimately used by shoppers, submitting them all for reimbursement, then keeping the extra money for themselves. Over a period of several years, prosecutors estimated that Balsiger and his co-conspirators pocketed at least $250 million.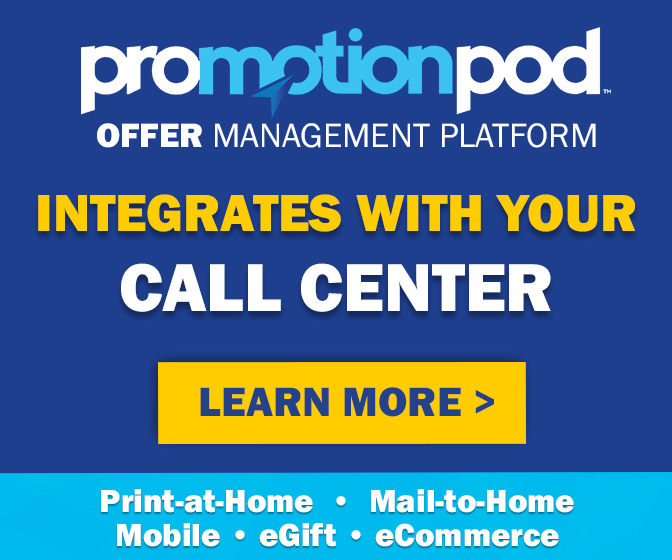 All of Balsiger's co-defendants eventually reached plea agreements with prosecutors. Only three of them were ordered to pay restitution, worth a combined total of just $2.4 million. That left Balsiger holding the bag for the rest.
The judge went with the more conservative figure of $65 million, in determining the amount of restitution Balsiger owed. Sentencing documents indicate that the money is to be paid to 29 separate recipients in varying amounts, though neither the recipients nor the specific amounts were revealed publicly. But the recipients are presumed to include major manufacturers named in the criminal indictment, and in a separate civil lawsuit, including household names like General Mills, Kimberly-Clark, Pepsico, Procter & Gamble, SC Johnson and Unilever.
That $65 million must be fully paid out to the victims, before Balsiger begins paying the $21.2 million forfeiture. It's a process that's likely to take years, if the full amount is ever completely paid off at all.
After issuing the forfeiture ruling, Judge Charles Clevert officially closed the books on the decade-old case, his last before retiring from the bench. But the prosecution is concerned that Balsiger might take advantage of Clevert's retirement to delay his imprisonment. Balsiger is currently at home in Texas, planning an appeal and awaiting orders on when and where to report to begin serving his prison sentence.
"This raises a practical concern," prosecutors told the judge after the sentencing hearing. "Mr. Balsiger's surrender date will now be after the Court has left the bench." Balsiger's complaints about his heart condition delayed the start of his trial, and interrupted it twice. Prosecutors worry he might use the same excuse to put off serving his sentence. "Mr. Balsiger has intentionally sought to delay this case," the prosecution said. "Given Mr. Balsiger's attempts to manipulate the Court, the United States remains concerned he will not report as directed or will claim to have health issues which will prevent travel." And then a replacement judge who's not familiar with Balsiger's case, would be left to figure out what to do in Clevert's absence.
In order to avoid that scenario, the prosecution asked the judge to order Balsiger to report for prison no later than this coming Wednesday. That now seems unlikely, since the judgment was formally entered just this past Friday.
So with questions lingering about Balsiger's appeal, when and whether he'll turn himself in, and whether he even has $86.2 million handy to pay what he now owes – it seems the final chapter of this long-running coupon saga is yet to be written.