(Updated with reaction from several of the participants in the case)
Ten years to the day after he was indicted for leading a multi-million dollar coupon fraud scheme, former coupon executive Chris Balsiger has been sentenced to 10 years in federal prison plus three years of supervised release, and ordered to pay $65 million in restitution to his victims.
An order of forfeiture, which would be assessed in addition to the restitution, is still pending. Otherwise, the longest, most lucrative and arguably most notorious coupon fraud case ever prosecuted is finally over.
At the time of his 2007 indictment, Balsiger was the CEO of coupon processing company International Outsourcing Services (IOS), which collected coupons accepted by retailers, and submitted them to manufacturers for reimbursement on the retailers' behalf. He was convicted in December of ten counts of wire fraud, plus one count each of conspiracy to commit wire fraud and conspiracy to obstruct justice.
"Mr. Balsiger is not someone who made a mistake and later regretted it," prosecutors wrote in a sentencing memorandum. "Instead, he knowingly and repeatedly broke the law and undertook significant efforts to hide his crimes and obstruct the federal investigation over the span of many years."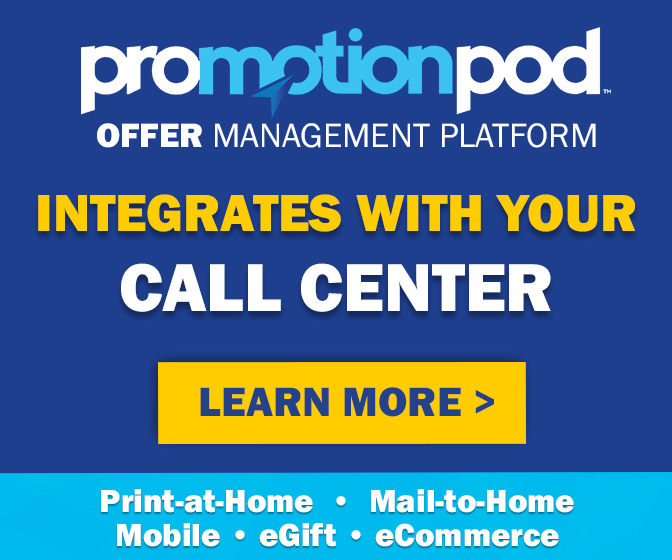 At the conclusion of an all-day hearing that lasted into the evening yesterday, Judge Charles Clevert gave prosecutors somewhat less than what they had sought, but much more than Balsiger had requested. Prosecutors had asked for a 15-year sentence and a $185 million forfeiture order. Balsiger disputed how prosecutors came up with the $185 million figure, and asked for a much more lenient sentence of five years probation.
Balsiger "has been a law-abiding citizen his whole life," the defendant's sentencing memorandum read. "He has absolutely no criminal past. Mr. Balsiger is, and always has been, deeply devoted to his family, his church, the betterment of his community and mentoring young people."
But prosecutors described him as "a shameless and unrepentant fraudster," as someone who is "selfish, unscrupulous, and has very little respect for the law," who "had no reason, aside from his incessant greed, to become a criminal."
According to a statement from the U.S. Attorney for the Eastern District of Wisconsin, Judge Clevert called Balsiger's request for probation "totally inappropriate," and said his offenses "scream for a period of incarceration." He called Balsiger a "chameleon" and a "Dr. Jekyll and Mr. Hyde," and said in his 20 years as a judge, he had never seen a more sophisticated fraud scheme as the one Balsiger led.
Balsiger was convicted of directing a scheme in which unused coupons were mixed in with those that had been legitimately redeemed by shoppers and submitted to IOS by retailers. Some of these mint-condition coupons were even tossed into a cement mixer to make them look used. Unsuspecting manufacturers would then reimburse IOS for all of the coupons submitted, IOS would reimburse the retailers for their coupons, then keep the rest of the manufacturers' money for itself.
"In order to accomplish the scheme, IOS not only lied to manufacturers and their representatives, they lied to their own large retail clients," prosecutors said. "To Mr. Balsiger, the diversion scheme was a calculated risk, where he was willing to bet that IOS's lies and efforts to conceal the scheme would prevent its detection or, at worst, result in only a small penalty or fine."
More than two dozen manufacturers claimed to be victimized over a period of several years. But Balsiger's convictions were based on defrauding two specific manufacturers, LeSaffre Yeast and SC Johnson. "Today we feel justice has been served," Kelly Semrau, SC Johnson Senior Vice President of Global Corporate Affairs, Communication and Sustainability said in a statement to Coupons in the News. "We hope the verdict sends a clear message that the U.S. Attorneys' office takes this kind of illegal activity seriously and will continue to vigorously prosecute others who engage in this criminal behavior." A LeSaffre spokesperson declined to comment.
Balsiger argued that the government had "wholly failed to prove manufacturers incurred a loss." He denied submitting fraudulent coupons, and claimed that coupons submitted by smaller, independent stores were mixed with those submitted by larger stores in order to guarantee they'd be reimbursed and not questioned. This "change in invoicing procedures" was "aggressive," Balsiger admitted, but he claimed he "did not realize he was breaking the law."
Ten other former IOS employees and associates were indicted along with Balsiger. But Balsiger was the only one to go to trial, and the only one sentenced to prison time. Each of the others reached plea deals, and were sentenced to probation. So Balsiger argued he should get the same punishment. The 15 years that prosecutors were seeking, he claimed, would be "the equivalent of a life sentence."
Prosecutors countered that Balsiger's co-defendants "did not attempt to delay the proceedings, accepted responsibility for their conduct, plead guilty, and cooperated with the government," while Balsiger did not.
Besides, it was because of Balsiger that the others were indicted in the first place. Balsiger "created a culture at IOS where employees and executives alike were discouraged from questioning his decisions or failing to follow his directions," prosecutors said. That "caused others to follow his instructions and make terrible decisions, such as lying and falsifying documents, because they knew that was what was expected of them." Balsiger "ruled IOS with an iron fist," and "encouraged his employees to 'leave their ethics outside the room' because they were 'not the coupon cops'."
In a scathing conclusion to their sentencing memorandum, prosecutors said Balsiger deserved a substantial amount of prison time, "based upon his arrogance, dishonesty and disrespect throughout the proceedings; his willingness to perjure himself at trial; his total lack of remorse; his repeated attempts to blame others for his conduct; his relentless attempts to obstruct the investigation; and his threats to citizens and members of the prosecution team." Balsiger believes that "the rules essentially do not apply to him and that money takes precedence over everything else," prosecutors continued. He believes "he can 'outsmart' anyone and thinks nothing of attempting to manipulate his way out of difficult situations through lies and intimidation."
In a statement following the sentencing, U.S. Attorney Gregory Haanstad noted that "the investigation that ultimately led to the prosecution and conviction of Mr. Balsiger and his codefendants stemmed from a single Milwaukee store owner contacting law enforcement to report that someone had offered her money to use her store's name to submit fraudulent coupons. Because this store owner did the right thing and contacted law enforcement, investigators ultimately were able to identify multiple coupon fraud rings and expose the wide-ranging fraud scheme designed by Mr. Balsiger."
FBI Special Agent in Charge Justin Tomoleo added that his agency "remains committed to protecting Americans from fraudulent schemes that affect everyday life. The widespread grocery coupon fraud, perpetrated by Mr. Balsiger and others, cost our community millions of dollars. We expect this sentencing to serve as a warning to any future offenders looking to defraud the American people."
In a statement on behalf of Balsiger's family, which was provided to KVIA-TV in Balsiger's hometown of El Paso, Texas, his daughter Angela Caldwell said in part that "the Balsiger family disagrees with the court's findings, and believes that the court got both the facts and the law wrong. We are fully confident that this conviction will be overturned on appeal. The family will use every tool at its disposal to see that justice is done."
With Balsiger headed to prison, promising an appeal, and likely not having $65 million cash on hand, the manufacturers that were defrauded may never get fully reimbursed. But after a decade of delays, drama and uncertainty, this is one coupon fraud case that most involved will be happy to see reach its expiration date.