A former coupon industry executive who knows a little something about clipping coupons and saving money may have just saved himself up to $21 million – but he's failed in an attempt to secure his freedom.
A federal appeals court yesterday upheld the December 2016 conviction and subsequent sentencing of Chris Balsiger, the former CEO of coupon processing company International Outsourcing Services. That means Balsiger will continue serving a 10-year sentence for wire fraud, conspiracy to commit wire fraud and conspiracy to obstruct justice, and will have to pay $65 million in restitution to the coupon-issuing companies he defrauded.
But in a partial victory for the disgraced executive, the three-judge panel in the U.S. Court of Appeals for the Seventh Circuit in Chicago overturned a $21 million forfeiture order, agreeing with Balsiger's argument that the amount was excessive and wrongly calculated. That portion of the case has been remanded to the trial court to determine the "proper amount of forfeiture".
Balsiger's conviction two years ago came nearly a decade after his indictment on charges that he masterminded a $250 million scheme to defraud manufacturers, by submitting coupons for reimbursement that were never actually redeemed by consumers. IOS, Balsiger's company, served as the "middle man" between retailers and manufacturers, by collecting, sorting and invoicing billions of coupons on retailers' behalf, and submitting them to manufacturers for reimbursement.
But in 2007, Balsiger and ten other IOS employees and associates were charged with operating a massive scheme to defraud manufacturers out of hundreds of millions of dollars, by collecting unused coupons, mixing them in with coupons that were legitimately used by consumers and submitted by retailers, submitting them all for reimbursement, then keeping the extra cash for themselves. Balsiger was also accused of destroying records and coaching employees to lie to authorities investigating the case.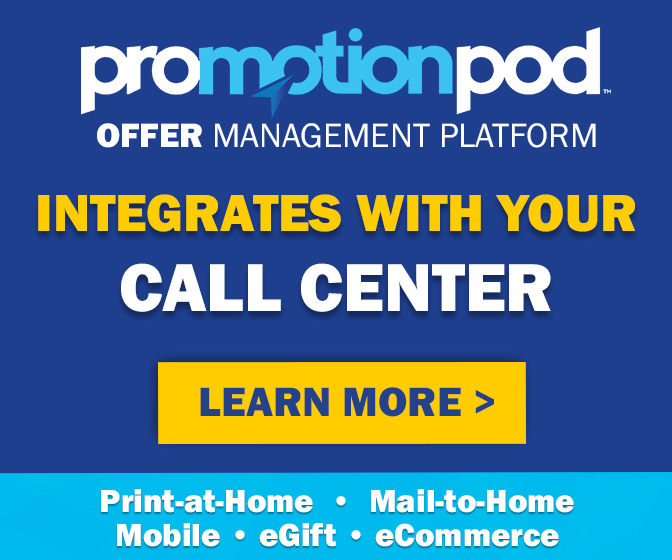 Among the most eye-opening anecdotes described during the trial was the alleged use of "chop crews", or rooms full of people with scissors cutting coupons from stacks of inserts so IOS could submit them as though they had been used in stores. In some cases, the court heard testimony that mint-condition coupons were given a spin in a cement mixer, or stomped on, to make them look wrinkled and used.
After his co-conspirators struck deals with prosecutors, Balsiger was the only defendant to stand trial. And it was a bumpy road to the courtroom. The trial was delayed several times due to Balsiger's health issues, and his original attorney passed away before the trial even began.
That was partly the basis for Balsiger's appeal – he argued that the court rushed the case to trial without giving him the opportunity to find suitable replacement counsel, so he ended up having to represent himself. The appeals court denied Balsiger's claim, determining that he was given "ample time and opportunity" to find a new attorney, agreeing with the trial court that Balsiger was "engaging in intentional delay", using his predicament to try to postpone the case.
Balsiger also challenged his conviction, arguing that the scheme was merely a matter of "internal invoicing practices" and was neither illegal nor in violation of any of IOS's contracts. But the appeals court ruled that the trial court "had ample evidence upon which to conclude that IOS submitted false invoices… as part of a scheme to cause manufacturers to pay for coupons they otherwise would have rejected." And it denied his claim that his trial was held in an improper venue.
Finally, there was the matter of money. At his sentencing, Balsiger was ordered to pay $65 million in restitution to the manufacturers he defrauded. Balsiger disputed this amount in his appeal, but the appeals court upheld the restitution order, noting that "the district court calculated a loss amount that was quite favorable to Balsiger".
Three weeks after his sentencing, the judge in the case ordered Balsiger to forfeit an additional $21.2 million to the U.S. government, separate and apart from the restitution order, as a penalty for his crimes. Balsiger also disputed this amount – and on this matter, the appeals court agreed. The decision hinged on the court's interpretation of the federal forfeiture statute. The appeals court agreed that the trial court read the statute too broadly, and it sent the matter of forfeiture back to the lower court to recalculate the amount.
So it's a small victory, but undoubtedly an overall disappointment for Balsiger, who continues to serve out his term in a federal prison outside of El Paso, Texas, with a scheduled release date of December 20, 2025. He may ultimately get a discount on his forfeiture – but for the restitution and prison sentence, it looks like he will end up paying the full price.