(Updated on December 20th with Walgreens' official response – see the third-to-last paragraph below.)
Seek and you shall find.
That was the case for a whole lot of Walgreens shoppers this week, as they redeemed high-value coupons they may or may not have actually earned, just by searching for them.
Was it a glitch? A day after addressing the apparent problem, Walgreens was still officially "looking into" what happened. But it certainly appears to have been something of a costly mistake on the drug store's part.
It all started a few days ago, as the redemption period began for the second round of Walgreens' annual "Jingle Cash" promotion. If you spent $30 at Walgreens last week, you'd earn a coupon for $5 off a $30 purchase that you could use this week. Spending $50 would earn you a $10 coupon, and a $100 purchase would get you a whopping $20 off a $30 purchase.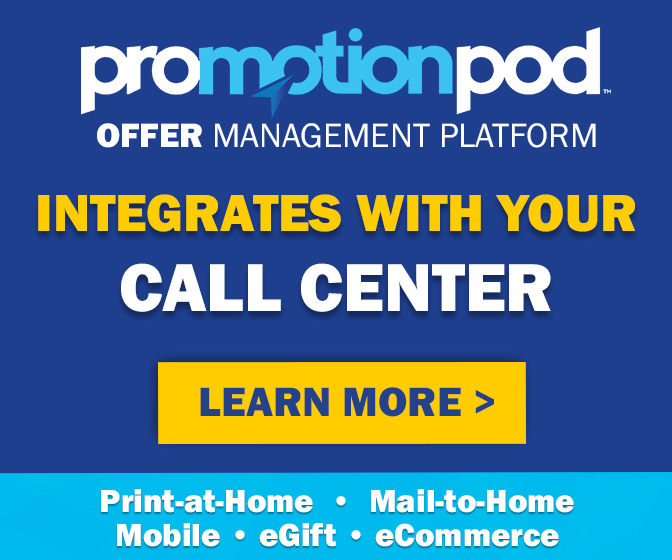 Or, you could just do it the easy way – get all three coupons without having to make a qualifying purchase at all.
That's what some Walgreens shoppers discovered. If they opened the Walgreens mobile app and merely glanced at the available digital coupons, they wouldn't see any of the Jingle Cash coupons if they hadn't earned one. But if they did a search for "Jingle Cash" – why, all three coupons showed up in digital form and were available to load to anyone's account, whether they had earned them or not.
Seek and you shall find, indeed.
Don't bother trying it now, because Walgreens apparently realized what had happened and managed to shut down the loophole yesterday afternoon. But not before plenty of people went running to Walgreens to grab up to 20 bucks in free stuff off the shelves (they were also able to apply the coupons to online purchases).
The problem, for Walgreens, is that many shoppers appeared not to question whether this was some kind of error on Walgreens' part. The coupons' availability was first shared by the usual suspects in various online "glitch groups" that specialize in taking advantage of retailers' pricing and promotional errors. But then it went mainstream.
By Thursday morning, the news had hit the coupon blogs, many of which appeared to believe the high-value coupons were just an extra generous holiday gesture from Walgreens.
"*SUPER HOT* $20 off $30 Jingle Cash at Walgreens… one of the BEST deals we have seen in a LONG time!" one blogger wrote. "HURRY and add this coupon to your account now, before it's gone!" another advised. "OMG!!!! RUN!! This deal won't last!" a third wrote. And, once they turned off their Caps Lock, they all helpfully provided step-by-step instructions on how to download the app, find the coupons, clip them and redeem them.
Nothing goes smoothly with a glitch, though. Shoppers soon found that loading all three coupons to their account meant that the lowest-value one would be applied first – so they got only $5 off instead of $20. Others went to the store and tried to clip the coupons, but found that they had disappeared by midafternoon, once Walgreens removed the ability to find them via a simple search.
Surely these shoppers couldn't complain, since they hadn't actually earned the coupons the way Walgreens intended.
But complain they did.
"There were 4 to 5 customers behind me and I'm holding up the line because Walgreens' app was glitching and not working right," one shopper wrote on Walgreens' Facebook page. "I was basically embarrassed in front of the line and the cashier said they wouldn't honor it," another wrote. "Then when I told her to cancel it, the rep rolled her eyes at me. Unacceptable!"
In response to the complaints, a Walgreens representative explained that "to receive the Jingle Cash promotion, you would have needed to make a purchase of at least $30 during the Earn Week to receive a coupon to use during the Redeem Week." But he stopped short of saying that those who didn't make a qualifying purchase shouldn't have had access to the coupons at all.
When contacted by Coupons in the News, a Walgreens spokesperson promised to look into the situation, but so far has not offered an official explanation as to what caused all of the coupons to be made available to everyone – or how many people may have walked out of Walgreens with free stuff, before the coupons were once again restricted to only those who had earned them.
(Update: On Tuesday, December 20th, three days after the Jingle Cash promotion ended, Walgreens acknowledged the error. "The app did show an offer that shouldn't have been available to all customers," Walgreens spokesman Calvin Peters told Coupons in the News. "Our mobile team quickly addressed and fixed the issue." Unfortunately, cutting off access to the coupons meant cutting off even those shoppers who had earned them. "Customers who earned Jingle Cash online with a qualifying order and had not clipped their digital coupon were no longer be able to clip it," Peters said. "These customers should call customer service [at 1-877-250-5823]. The customer service team will ask the customer for their qualifying order to confirm they earned it and will accommodate the customer with their new order accordingly.")
"I'm not a normal Walgreens shopper, but this is one way to get me in the store today!!" one blogger wrote Thursday, before the coupon free-for-all came to an end.
Note to Walgreens for next year's Jingle Cash promotion: This year's glitch may have cost them a bundle. But considering how many people it prompted to download the Walgreens app, open a Balance Rewards loyalty account and check out their local Walgreens store for perhaps the first time – there's a small chance this particular glitch might actually have been worth it.