Most Family Dollar shoppers don't know, or particularly care, who owns their local store. But for the past year and a half, there have been two separately-owned Family Dollar chains that look alike, but are very different. One set of Family Dollar stores has lower prices, more promotions, digital coupons and more competent management. The other set of Family Dollar stores didn't.
That's why they're going out of business – and why their owner is now accusing their competitor of trying to "kill" them.
Dollar Express, which is currently in the process of shutting down its 323 Family Dollar stores across the country, is suing the Family Dollar company and its owner Dollar Tree, accusing them of launching "an aggressive campaign to kill Dollar Express".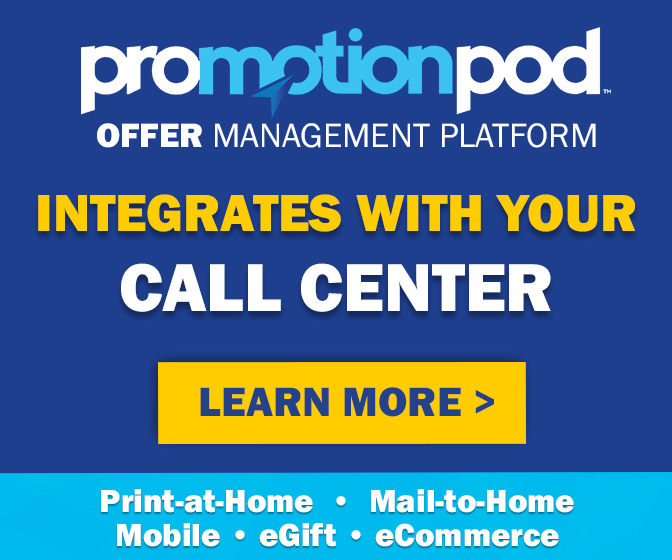 And, just to avoid any ambiguity, the lawsuit goes on to accuse the defendants of conspiring to "kill Dollar Express" 22 more times. Dollar Express is suing for breach of contract, unfair competition, deceptive trade practices, misappropriation of trade secrets and fraud – and it's seeking at least half a billion dollars in damages.
Dollar Express acquired the stores back in 2015, after Dollar Tree and Family Dollar were required to divest them in order to gain regulatory approval for their merger. "Dollar Express saw these stores as an exciting platform opportunity to create a nationwide discount retailer, and its plan was to grow by opening numerous Dollar Express branded stores throughout the country," the company's lawsuit reads. Instead, Family Dollar and Dollar Tree "never intended to permit (Dollar Express) a fair chance to effectively compete with Defendants, who secretly planned to drive Dollar Express out of business even before the transfer of the stores to Dollar Express."
Many of the problems, Dollar Express says, stemmed from the fact that it couldn't make a clean break from Family Dollar after buying the stores. It ultimately planned to rebrand them all with the Dollar Express name, but continued to operate them as Family Dollar stores in the interim, relying on the Family Dollar company for inventory, merchandising and advertising support.
Instead, Dollar Express alleges, the defendants set out to undermine them at every opportunity. First, Dollar Express says Family Dollar transferred its best managers from the stores it was about to sell, to its own stores, leaving Dollar Express with "underqualified store managers and inattentive supervisory personnel… who 'didn't make the cut'."
Later, once Dollar Express was up and running, the lawsuit says the defendants refused "to cooperate with Dollar Express's reasonable requests to develop a differentiated merchandise assortment," refused "to allow Dollar Express to advertise its independent pricing" and refused "to create customized advertising for the divested stores". Family Dollar also launched a digital coupon program in which Dollar Express was not able to participate.
"Family Dollar did not provide Dollar Express the ability to run this promotion at the Dollar Express stores, which continued to operate under the Family Dollar banner at that time," the lawsuit reads. "As a result, customers shopping at the divested Dollar Express stores demanded to receive the 'SuperLo' pricing offered by Defendants' 'Smart Coupon' promotion… This resulted in consumer frustration, which Dollar Express had to respond to by offering on the spot competing store pricing."
But the defendants' worst transgression, the lawsuit alleges, was their systematic effort to "immediately 'replace the fleet' of stores that they were required by the FTC to divest."
Dollar Express says some 115 new Family Dollar stores were opened, or were being planned, very close to Dollar Express-owned stores – in some cases, across the street or right next door. That was bound to confuse shoppers, who had no way of knowing which company owned which store, and why there would be two Family Dollar stores right next to each other. Dollar Express says the new Family Dollar stores "engaged in predatory and discriminatory pricing tactics to undercut the pricing of the divested stores," by setting their prices about 5% lower than the Dollar Express-owned stores.
When faced with two neighboring Family Dollar stores – one that was brand new, had lower prices, better sales and digital coupons, and one that didn't – shoppers unsurprisingly chose the Family Dollar company stores over the Dollar Express-run stores. "Significant declines in both the sales volume and profitability of Dollar Express's stores as a result of Defendants' scheme to open new Family Dollar branded stores in the same local trade areas ultimately led Dollar Express to conclude that its business was no longer viable," the lawsuit claims.
Family Dollar briefly filed suit against Dollar Express back in April, accusing it of failing to pay for inventory. It quickly withdrew the case, but filed a new lawsuit on Thursday just hours before Dollar Express filed its own suit. That's a whole lot of litigation, if you're keeping score.
The whole situation is reminiscent, in many ways, of what happened with the grocery chains Albertsons and Haggen several years ago. Haggen bought 146 stores that Albertsons was required to divest, then accused Albertsons of dirty tricks that caused Haggen's acquisition to fail. Albertsons sued Haggen over unpaid inventory, and Haggen sued Albertsons for sabotaging any chance it had to succeed. The two ultimately settled their legal dispute for a fraction of what Haggen had sought, long after the company had already gone bankrupt.
In the Family Dollar dispute, there's already one apparent winner who's not even involved in all the litigation. Dollar General expects to close on the purchase of the shuttered Dollar Express-owned stores by the end of this month. With the possible exception of some stores that are already close to existing Dollar General locations, "we expect the store sites to be converted to the Dollar General banner by the end of November 2017," the company said on Thursday.
With a combined total of more than 25,000 Dollar General, Dollar Tree, Family Dollar and – for now – Dollar Express stores across the country, the dollar store business is a particularly competitive one. But Dollar Express hopes its lawsuit can help determine whether it's a healthy competition – or an unfair fight.