(April 6 update: New information has emerged about the rationale behind Dollar Express' decision to close its stores and sell them to Dollar General – and the company says Dollar Tree is to blame. Click here to read the story).
Remember when 330 Family Dollar stores across the country were sold a couple of years ago, and slated to be rebranded as part of a brand-new dollar store chain called Dollar Express? If your local store was on the list, you probably haven't noticed any changes yet. They're all still operated as Family Dollar stores, because the official rebranding wasn't scheduled to occur until next month.
But now that rebranding won't happen quite as planned. In an unexpected move, the owners of Dollar Express have abruptly unloaded their Family Dollar stores – onto Dollar General.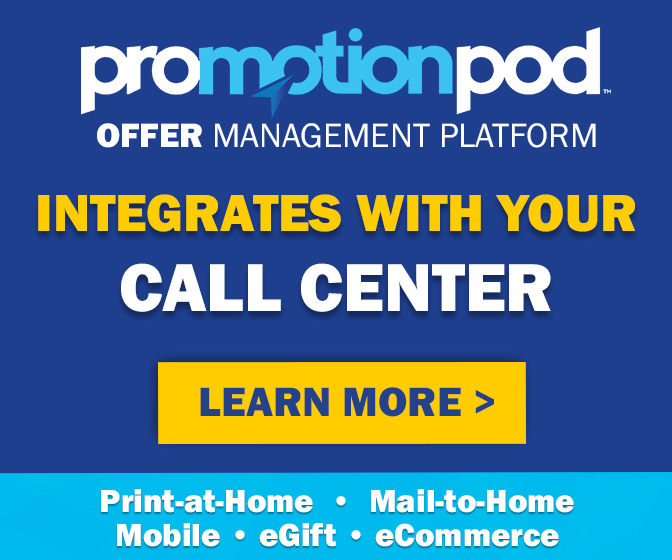 So the stores will have a new name out front, all right – but not the name anyone had expected. If, that is, they stay open at all.
Dollar Express owner Sycamore Partners has announced that it will sell "all 323 of its store locations" to Dollar General. A company spokesman would not elaborate on what became of the seven other stores that were originally part of the 330-store package, nor did the company say what prompted its decision to sell.
Sycamore did say that the 323 stores "will be converted to the Dollar General banner in the coming months." But it's unclear if that's entirely accurate. In mass layoff notices filed with several states, the company said "Dollar Express has made the difficult decision to liquidate and close all of its stores on approximately June 30, 2017." Dollar General may be purchasing empty stores then, so their eventual fate is unknown.
Plus, many of the newly-acquired locations are very close to existing Dollar General stores, so it's unlikely that two Dollar Generals will coexist down the street from each other. Depending on the age, size and condition of the Dollar Express-owned stores, Dollar General may choose to relocate nearby stores into the new buildings and close down the old, as it did when it acquired dozens of former Walmart Express stores last year. Or it may decide to keep its existing locations and close down the new ones.
In either case, it's not known what would become of the two stores' staffs, if they have to merge into one. For that matter, it's not known whether any existing staff will be retained even after their stores transition to Dollar General, if they do at all.
Dollar General representatives – the only ones who have the answers to these questions – have not responded to requests for comment or clarification.
News of the deal comes two months after Dollar General unveiled a bold plan to open 1,000 new stores this year, and remodel or relocate 900 others. So acquiring the 323 would-be, never-were Dollar Express stores will go a long way toward helping Dollar General expand its footprint of more than 13,000 stores in 44 states. The list of stores also includes a single location in Idaho, which would represent Dollar General's 45th state. But that location is hundreds of miles away from the next closest Dollar General location. So it's also not known, and Dollar General hasn't clarified, whether it plans to convert that location to a Dollar General and officially expand into Idaho.
The transaction caps off a dizzying period of uncertainty for these particular stores and their employees. Back in July 2014, they expected to become part of Dollar Tree, when the rival dollar store chain announced its intention to buy out Family Dollar. Then it looked like the Family Dollar stores might turn into Dollar General, when that chain swooped in with its own buyout offer. Dollar Tree won the buyout battle, but in order to gain regulatory approval for the deal, it agreed to sell 330 stores to Sycamore, which announced plans to turn them all into a new chain called Dollar Express. And now they've been sold to Dollar General after all.
So if you're keeping track, that means over the past two and a half years, shoppers and staffers at these Family Dollar stores at various times thought the stores would become Dollar Tree, Dollar General, Dollar Tree, Dollar Express and now Dollar General.
What follows is a list of the 330 Family Dollar stores owned by Sycamore that were slated to become Dollar Express. 323 of them have now been sold to Dollar General, so seven stores on the list have apparently closed since Sycamore first acquired them.
So if you're a Family Dollar fan, look over the list – and find out whether you might end up becoming a Dollar General shopper soon.
Address
City
State
Zip
4850 Mobile Hwy
Montgomery
AL
36108
215 N Lake Havasu Ave N
Lake Havasu
AZ
86403-5659
2032 E Irvington Rd
Tucson
AZ
85714-1825
1425 N Farmersville Boulevard
Farmersville
CA
93223
3707 W. Shields
Fresno
CA
93722
1000 S. La Brea Ave.
Inglewood
CA
90301-1078
1148 N. Lemoore Avenue
Lemoore
CA
93245-2348
1054 W. Highland Avenue
San Bernardino
CA
92405
10204 E Colfax Ave
Aurora
CO
80010-5017
1820 W Uintah Street
Colorado Springs
CO
80904-2960
1736 S Circle Dr
Colorado Springs
CO
80910-4434
20 Widefield Blvd
Colorado Springs
CO
80911-2125
5418 Federal Blvd.
Denver
CO
80221-6540
8495 Pecos St
Federal Heights
CO
80260-5008
1355 S Sheridan Blvd
Lakewood
CO
80232-5958
1051 Blue Hills Ave
Bloomfield
CT
06002-2701
525 John St
Bridgeport
CT
06604-3926
756 Long Hill Rd
Groton
CT
06340
311 W Main St
Meriden
CT
06451-4046
760 Chapel St
New Haven
CT
06510-3104
490 New Park Ave
West Hartford
CT
06110-1313
1709 Lancaster Ave
Wilmington
DE
19805-3926
120 S Federal Hwy
Dania
FL
33004-3623
951 Doyle Rd
Deltona
FL
32725-8298
2810 Elkham Blvd
Deltona
FL
32725
1801 N Federal Hwy
Hollywood
FL
33020-2829
16403 Sw 312th St
Homestead
FL
33033
8625 Old Kings Rd S
Jacksonville
FL
32217-4825
3801 University Blvd. W
Jacksonville
FL
32217-2201
4549 Pleasant Hill Rd #300
Kissimmee
FL
34759
3195 S John Young Parkway #300
Kissimmee
FL
34746
624 E Osceola Parkway
Kissimmee
FL
34744-1603
2712 Nw 79th St
Miami
FL
33147-5437
401 Ne 125th St
Miami
FL
33161
3105 Nw 62nd Street
Miami
FL
33147-7635
19922 Nw 2nd Ave.
Miami Gardens
FL
33169
15 N. Sr 7 Unit 27
Plantation
FL
33317
7625 Causeway Blvd
Tampa
FL
33619-5932
9001 N Florida Ave
Tampa
FL
33604
4978 E Busch Blvd, Ste A
Tampa
FL
33617-6024
2779 Lakewood Ave
Atlanta
GA
30315-5810
807 Cascade Sw
Atlanta
GA
30310-2413
3349 Buford Highway NE
Atlanta
GA
30329
8775 Roswell Rd
Atlanta
GA
30350-1842
2310 Martin Luther King Jr. Dr
Atlanta
GA
30310-1037
2975 Headland Blvd., Ste. A
Atlanta
GA
30311-5416
2690 Metropolitan Pkwy Sw
Atlanta
GA
30315-7902
4328 Buena Vista Rd
Columbus
GA
31907
1291 Columbia Dr
Decatur
GA
30032-2800
4824 Flat Shoals Pkwy
Decatur
GA
30034
2628 Rainbow Way
Decatur
GA
30034-1402
5745 Joneboro Rd
Lake City
GA
30260-3805
6355 Jimmy Carter Blvd
Norcross
GA
30071-2378
5209 Memorial Dr
Stone Mountain
GA
30083-3112
135 S Washington Ave
Emmett
ID
83617-2947
1033 E Galena Blvd
Aurora
IL
60505-3805
6843 Ogden Ave
Berwyn
IL
60402-3646
8341 S Cottage Grove Ave
Chicago
IL
60619-5905
5018 S. Cicero Avenue
Chicago
IL
60638-2117
4828 W Irving Park Rd #34
Chicago
IL
60641-2718
9520 S Jeffery Ave
Chicago
IL
60617-4728
4314 S Kedzie Ave
Chicago
IL
60632-2813
5255 N Milwaukee Ave
Chicago
IL
60630-4634
3560 E 118th St
Chicago
IL
60617-7314
2740 W Cermak Rd
Chicago
IL
60608-3528
2341 W Howard St
Chicago
IL
60645-1513
5725 N Broadway St
Chicago
IL
60660-4301
2424 W Montrose Ave
Chicago
IL
60618-1606
1425 E 71st St
Chicago
IL
60619-1501
4524 S Ashland Ave.
Chicago
IL
60609-3249
583 N Mclean Blvd
Elgin
IL
60123-3243
15901 Halsted Street
Harvey
IL
60426-5222
5307 Decatur Rd
Ft Wayne
IN
46806-3014
4157 Cleveland St
Gary
IN
46408-2427
2535 Garfield St
Gary
IN
46404
715 East 38th Street
Indianapolis
IN
46205-2748
9950 Pendleton Pike
Indianapolis
IN
46236
1722 Madison Ave
Covington
KY
41011-3331
3808 7th Street Rd
Louisville
KY
40216-4102
2324 W. Broadway
Louisville
KY
40211
6832 Florida Blvd
Baton Rouge
LA
70806-4543
2001 Moss Street
Lafayette
LA
70501
3620 Macarthur Blvd
New Orleans
LA
70114-6815
1248 River St
Boston
MA
02136-2833
21 Torry St
Brockton
MA
02301-4849
1030 Cambridge St
Cambridge
MA
02141-1018
121 Webster Ave.
Chelsea
MA
02150
500 Geneva Ave
Dorchester
MA
02122-1231
208 Waverly St
Framingham
MA
01702-7133
143 Washington St
Gloucester
MA
01930
10 Colrain Rd
Greenfield
MA
01301-9623
2261 Northampton St
Holyoke
MA
01040-3447
125 Church St
Lowell
MA
01852-2623
469 Salem St Ste 71
Medford
MA
02155-3336
69 Veterans Memorial Dr
N Adams
MA
01247-2359
1000 Kings Hwy
New Bedford
MA
02745-4949
340 N Main St
Randolph
MA
02368-4173
339 Squire Rd
Revere
MA
02151-4309
31 Long Pond
South Yarmouth
MA
02664
786 Boston Rd
Springfield
MA
01119-1350
1070 Saint James Ave
Springfield
MA
01104-1311
130 West St
Ware
MA
01082-1448
1150 Union St.
West Springfield
MA
01089-4023
1049 Main St
Worcester
MA
01603-2421
5900 Reistertown Rd
Baltimore
MD
21215-3481
3824 Eastern Ave
Baltimore
MD
21224-4232
4206 Frankford Ave
Baltimore
MD
21206-5131
2429 Frederick Ave.
Baltimore
MD
21223-2856
9115 Central Ave
Capitol Heights
MD
20743-3806
9347 Annapolis Road
Lanham
MD
20706-3120
2201 Varnum St
Mt Rainier
MD
20712-1457
5110 Indian Head Hwy
Oxon Hill
MD
20745-2013
234 Tilghman Rd
Salisbury
MD
21804-1921
13817 Outlet Dr
Silver Spring
MD
20904-4971
3265 Brinkley Rd
Temple Hills
MD
20748-6301
88 Sweden St
Caribou
ME
04736-2154
Po Box 90
Gray
ME
04039
855 Lisbon St
Lewiston
ME
04240-6123
82 Main St
Livermore Fls
ME
04254-1529
494 Stillwater Ave
Old Town
ME
04468-2190
180 Waterman Dr
South Portland
ME
04106-3633
14 W Concourse
Waterville
ME
04901-6007
1606 M 139
Benton Harbor
MI
49022-5716
1181 E Bristol Rd
Burton
MI
48529-1128
10220 Gratiot Ave
Detroit
MI
48213-3211
4705B Conner St
Detroit
MI
48215-2028
12815 E Jefferson Ave
Detroit
MI
48215-2754
6365 W Vernor Hwy
Detroit
MI
48209-2002
1727 E State Fair Avenue
Detroit
MI
48203-1263
20900 Gratiot Avenue
Eastpointe
MI
48021-2857
20735 Wyoming St
Ferndale
MI
48220-2141
4451 Breton Rd Se
Grand Rapids
MI
49508-5273
1625 Leonard St Ne
Grand Rapids
MI
49505-5633
9028 Joseph Campau St
Hamtramck
MI
48212-3727
22818 John R Road
Hazel Park
MI
48030
14101 Woodward Avenue
Highland Park
MI
48203-2930
1006 S Washington Ave
Holland
MI
49423-5204
27425 Michigan Ave
Inkster
MI
48141-2201
5032 S. Cedar Street
Lansing
MI
48910-5479
15399 Merriman Road
Livonia
MI
48154
6444 N Saginaw St
Mount Morris
MI
48458-2410
22100 Coolidge Hwy
Oak Park
MI
48237-2813
5003 S Westnedge Avenue
Portage
MI
49002
3545 Dixie Hwy
Saginaw
MI
48601-4204
14686 Telegraph Rd.
Taylor
MI
48180-4636
1918 Venoy Rd S
Westland
MI
48186-4600
1540 28th St. Sw
Wyoming
MI
49509-2764
2136 E Lake Street
Minneapolis
MN
55407-1931
505 W. Broadway Ave.
Minneapolis
MN
55411-2711
1433 E Franklin Avenue
Minneapolis
MN
55404
4080 W Broadway Avenue
Robbinsdale
MN
55422
1900 Suburban Ave
St Paul
MN
55119-7001
1055 Payne Ave
St Paul
MN
55130-3842
1546 White Bear Ave. N
St. Paul
MN
55106-1602
9448 Lewis And Clark Blvd
Jennings
MO
63136
4949 Martin Luther King Dr
St Louis
MO
63113-1911
6730 Natural Bridge Rd
St Louis
MO
63121-5354
3636 S Grand Blvd
St Louis
MO
63118-3404
4930 Christy Blvd
St Louis
MO
63116-1218
6155 S Grand Blvd
St Louis
MO
63111
2500 S. Jefferson Avenue
St. Louis
MO
63104
1415 Ellis Ave
Jackson
MS
39204-2202
1437 E Sugar Creek Rd
Charlotte
NC
28205-1456
5300 South Blvd.
Charlotte
NC
28217-4116
5033 S 24th St
Omaha
NE
68107-2710
831 Belmar Plaza
Belmar
NJ
07719-2752
4236 Harbor Bch #A
Brigantine
NJ
08203-1360
397 Springdale Ave
East Orange
NJ
07017-2910
1141 Elizabeth Ave
Elizabeth
NJ
07201-2412
25 Westfield Avenue
Elizabeth
NJ
07208-3215
1600 N Olden Ave Ext
Ewing
NJ
08638-3206
638 N Delsea Dr
Glassboro
NJ
08028-1419
2130 South Broad St
Hamilton Township
NJ
08610-5502
1120 Springfield Ave
Irvington
NJ
07111
516 High St.
Mt. Holly
NJ
08060
184 W Market St
Newark
NJ
07103-2728
131 Market St.
Newark
NJ
07102
355 Market St
Paterson
NJ
07501-2213
333 S. Main St
Pleasantville
NJ
08232
1227 E Chestnut St
Vineland
NJ
08360
1605A Isleta Blvd Sw
Albuquerque
NM
87105-4633
101 86th St W
Albuquerque
NM
87121
2001 2nd St Nw
Albuquerque
NM
87102-1042
840 S El Paseo Ste C
Las Cruces
NM
88001-6043
3527 31st St
Astoria
NY
11106-2320
1041 Prospect Ave
Bronx
NY
10459-2711
1312 Southern Blvd
Bronx
NY
10459-1503
528 Jackson Ave
Bronx
NY
10455-4333
3555 White Plains Road
Bronx
NY
10467
4412 White Plains Rd.
Bronx
NY
10470-1607
1412 Jerome Avenue
Bronx
NY
10452-3306
2500 White Plains Road
Bronx
NY
10467-8111
900 Southern Blvd
Bronx
NY
10459
112 E 98th St #126
Brooklyn
NY
11212-3827
1192 Myrtle Ave
Brooklyn
NY
11221-2613
2027 Utica Ave
Brooklyn
NY
11234-3215
226 Mother Gaston Blvd
Brooklyn
NY
11233-4312
4118 Farragut Rd
Brooklyn
NY
11210-2016
1450 Rockaway Parkway
Brooklyn
NY
11236-2602
4602 Avenue D
Brooklyn
NY
11203
13217 14th Ave
College Point
NY
11356-2001
41 Buffalo Road
East Aurora
NY
14052-1648
1479 Beach Channel Dr.
Far Rockaway
NY
11691-3104
7134 Myrtle Ave
Glendale
NY
11385-7260
2391 Grand Island Blvd
Grand Island
NY
14072-3114
4419 Dewey Ave
Greece
NY
14616-1200
11205-Sutphin Boulevard
Jamaica
NY
11435-5830
213-11 Jamaica Ave
Jamaica
NY
11428
200 N Comrie Rd (State Route 3
Johnstown
NY
12095-1568
660 N Wellwood Ave
Lindenhurst
NY
11757-1611
2202 Brewerton Rd
Mattydale
NY
13211-1602
205 E 3rd St
Mount Vernon
NY
10553-5112
59 S Ocean Ave Ste 63
Patchogue
NY
11772-3702
258 Hooker Ave
Poughkeepsie
NY
12603-3012
168-50 Jamaica Ave
Queens
NY
11433
112-12 Jamaica Ave
Queens
NY
11418
11335 Springfield Blvd.
Queens Village
NY
11429-2636
1815 Gates Ave
Ridgewood
NY
11385
2390 Lyell Ave
Rochester
NY
14606-5738
1004 Culver Rd
Rochester
NY
14609-6417
529 Monroe Ave.
Rochester
NY
14607-3722
29 Rocky Point Yaphank Rd
Rocky Point
NY
11778-8400
245 Broadway Ste 2
Saranac Lake
NY
12983-1184
624 Middle Country Rd
Selden
NY
11784-2500
441 William Floyd Pkwy
Shirley
NY
11967-3466
125-16 Merrick Blvd
Springfield Gardens
NY
11434
2264 Forest Avenue
Staten Island
NY
10303
135 Canal St.
Staten Island
NY
10304-2059
4141 S Salina St
Syracuse
NY
13205-2060
220 S Geddes St
Syracuse
NY
13204-2809
1112 Mohawk St
Utica
NY
13501-3780
498 Vernon Odum
Akron
OH
44307
210 12th Street Ne
Canton
OH
44704
3920 Glenway
Cincinnati
OH
45205-1440
8555 Winton Rd
Cincinnati
OH
45231
7700 Montgomery Road
Cincinnati
OH
45236-4202
6134 Colerain Ave.
Cincinnati
OH
45239-6418
5325 Ridge Avenue
Cincinnati
OH
45213
13020 Miles Avenue
Cleveland
OH
44105
3545 Ridge Rd
Cleveland
OH
44102-5464
10390 Saint Clair Avenue
Cleveland
OH
44108
11491 Buckeye Rd
Cleveland
OH
44120-3825
1101 N High St
Columbus
OH
43201-2439
128 N Wilson Rd
Columbus
OH
43204-1262
901 S James Rd
Columbus
OH
43227-1069
12732 Euclid Ave
East Cleveland
OH
44112-4626
825 Main Street
Milford
OH
45150-1725
5009 Vine St
St Bernard
OH
45217-1221
4925 Jackman Rd Ste 23
Toledo
OH
43613-3557
551 Dorr St
Toledo
OH
43604-1021
3866 E Broad St
Whitehall
OH
43213-1128
4800 Nw 23rd Street
Oklahoma City
OK
73127
1525 Nw 23rd St
Oklahoma City
OK
73106-3614
1604 S 4th St
Allentown
PA
18103-4917
123 North Sheridan Ave
East Liberty
PA
15206-3018
274 W Side Mall
Edwardsville
PA
18704-3117
2941 N 7th St
Harrisburg
PA
17110-2109
3810 Union Deposit Road
Harrisburg
PA
17109-5919
63 N. Union Avenue
Lansdowne
PA
19050
4551 New Falls Road
Levittown
PA
19056-3004
4313 Walnut St
Mckeesport
PA
15132-6115
350 W Main St
Middletown
PA
17057-1220
332 West Trenton Ave., Ste. 11
Morrisville
PA
19067-2054
8445-C Frankford Ave
Philadelphia
PA
19136-2420
6587 Roosevelt Blvd
Philadelphia
PA
19149-2918
2495 Aramingo Ave
Philadelphia
PA
19125-3732
2201 Oregon Ave.
Philadelphia
PA
19145-4111
138 W. Chelten Ave.
Philadelphia
PA
19144-3302
700 E Warrington Ave
Pittsburgh
PA
15210-1562
1215 Brighton Road
Pittsburgh
PA
15233-1601
7402 Church Street
Swissvale
PA
15218
9 South 69th St
Upper Darby
PA
19082-2425
901 Cedar Ave.
Yeadon
PA
19050
1150 Hope St
Bristol
RI
02809-1138
400 Broad Street
Central Falls
RI
02863-3013
320 Dexter St
Pawtucket
RI
02860-1908
295 Armistice Blvd
Pawtucket
RI
02861-2329
550 Hartford Ave
Providence
RI
02909-5800
678 Branch Ave
Providence
RI
02904-1702
52 Newport Ave
Rumford
RI
02916-2068
1945 S 3rd St
Memphis
TN
38109-7713
2252-1 Lamar Ave
Memphis
TN
38114-6608
6195 Winchester Rd
Memphis
TN
38115
3407 Gallatin Pike
Nashville
TN
37216-2601
2175 E Arkansas Lane
Arlington
TX
76010
11921 Elam Rd
Balch Springs
TX
75180-2820
46 N 11th St
Beaumont
TX
77702-2225
2921 Boca Chica Blvd Ste 116
Brownsville
TX
78521-3574
4138 Ayers St
Corpus Christi
TX
78415-5315
655 W Illinois Ave Ste 254
Dallas
TX
75224-1817
2321 E Main St.
Eagle Pass
TX
78852-4418
500 N Piedras St
El Paso
TX
79903-4015
1001 N Carolina Dr
El Paso
TX
79915-2752
1785 N Zaragoza Rd
El Paso
TX
79936-7910
4117 E Lancaster Ave
Fort Worth
TX
76103-3614
3900 Hemphill St.
Fort Worth
TX
76110
12550 Fondren Rd
Houston
TX
77035-5206
12955 Aldine Westfield Rd
Houston
TX
77039-5307
1804 W 43rd St
Houston
TX
77018-3006
4800 W 34th St, Ste 20C
Houston
TX
77092-6671
525 Crosstimbers Street
Houston
TX
77022-3934
3501 50Th St Ste A
Lubbock
TX
79413-4000
1523 E 8th St
Odessa
TX
79761-4804
3431 Spencer Hwy
Pasadena
TX
77504-1148
511 Fair Ave
San Antonio
TX
78223-1301
938 Bandera Road
San Antonio
TX
78228-4923
74 W 7200 S
Midvale
UT
84047-3747
3161 Washington Blvd
Ogden
UT
84401-3946
355 S 600 E
Provo
UT
84606-4764
857 N Redwood Rd
Salt Lake City
UT
84116-1912
922 N Dixie Downs Dr
St George
UT
84770
3646 W 4700 S
West Valley City
UT
84118-3458
8734 Richmond Hwy
Alexandria
VA
22309-4204
2040 Battlefield Blvd
Chesapeake
VA
23320
3818 Kecoughtan Rd
Hampton
VA
23669-4402
22111 Timberlake Rd
Lynchburg
VA
24502
2301 Colley Ave Ste B
Norfolk
VA
23517-1144
187 W Ocean View Ave
Norfolk
VA
23503-1502
2591 Tidewater Dr.
Norfolk
VA
23504-2144
1921 Victory Blvd
Portsmouth
VA
23702-3139
5236 Brookhill Shp Ctr
Richmond
VA
23227-2904
65 Northgate Plz Ste 13
Morrisville
VT
05661-5900
4503 Us Route 5
Newport
VT
05855-9485
102 E Northland Avenue
Appleton
WI
54911
2621 N Clairemont Ave
Eau Claire
WI
54703-2405
627 W Historic Mitchell St
Milwaukee
WI
53204-3513
4412 W Capitol Dr
Milwaukee
WI
53216-1541
4130 S Howell Ave
Milwaukee
WI
53207-4410
3048 E Layton Ave
St Francis
WI
53235-5735
2725 5th Ave
Huntington
WV
25702-1330