There are apps that allow you to scan your groceries as you go, and pay without having to unload your shopping cart. There are apps that allow you to collect loyalty points that you can redeem for rewards. And there are apps that allow you to clip and save with digital coupons.
But who has room for all of those apps on your phone? Now there's a single app that does all of those things – and more.
Four years after its launch, the app now known as "Shop Fetch" has introduced digital coupons onto its platform. It's the latest evolution for the app that was dreamed up on a college campus, slowly rolled out to a few regional retailers, experienced steady but under-the-radar growth – and is now available in more than a hundred stores, is generating interest from larger retailers, and will soon be paired with a separate standalone app that can be used anywhere groceries are sold.
"We want to give you as much savings as we can," the company's Chief Marketing Officer Birk Cooper told Coupons in the News. "If there are deals out there, we want to give them to the users."
That was the thinking behind adding digital coupons to an app that already offers deals, freebies and a speedy checkout to boot.
Shop Fetch launched as Fetch Rewards back in 2013, at a single small grocery store on the main campus of the University of Wisconsin in Madison. Students were the primary users at first – which was fitting, since one of their fellow students came up with the concept.
Founder Wes Schroll is now CEO of Fetch Rewards, and the app is now known as Shop Fetch. And it offers features you may be familiar with, if you use any one of a number of other apps.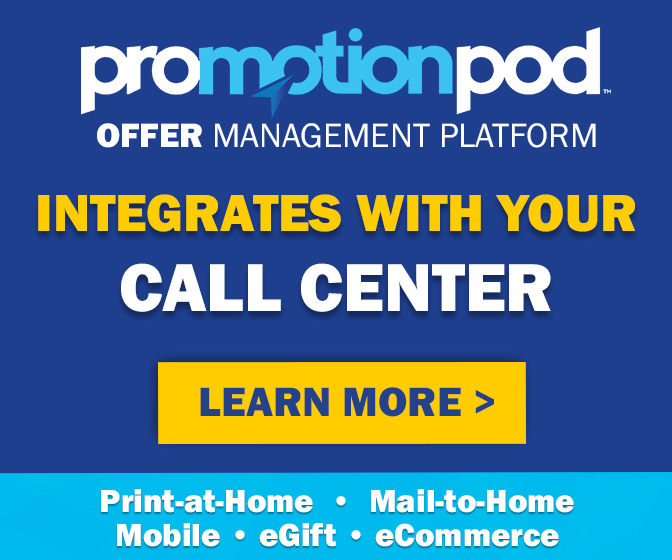 Similar to Walmart's "Scan & Go" or Shop & Save's "Scan It!", Shop Fetch allows you to scan items as you put them into your shopping cart. The app keeps a running total, and when you're ready to check out, the cashier simply scans a single bar code on your phone to determine the amount you owe, you pay, and you're done.
Like Shopkick or Snapstar, Shop Fetch also allows you to accumulate points by buying certain products, which you can then redeem for discounts. For every dollar you spend, you earn ten points in the app. And for every thousand points you earn, you can get a dollar off a future purchase. Once you have enough points in your account, when you're ready to check out, Shop Fetch will tell you which items in your basket you can get for free by applying points.
In addition, similar to your local grocery store's loyalty program, Shop Fetch gives you preferred pricing on select items. "Fetch Deals" are tagged on the shelf for Shop Fetch users. Buy a promoted product and scan it with the app, and you get an automatic discount when you check out.
And now, like Invisipon, Shop Fetch lets you take advantage of additional discounts in the form of digital coupons, without forcing you to browse through a long list and pre-clip the ones you want. You can browse available coupons through the app if you'd like, or you can just scan products as you buy them and Shop Fetch will automatically alert you to any digital coupons that can be applied to your purchase.
When it comes to combining features that are currently available on multiple different apps, then, Shop Fetch is something of the best of all worlds.
So when will you be able to use Shop Fetch? It's currently available in some 130 stores – but most are independent grocers and smaller local chains. "We want to give the independent retailers the platform they need to compete," Cooper said. But the company has ambitions to grow beyond its small-retailer roots. "We're still very dedicated to the smaller, independent retailer," Cooper said. "But we're beginning to attract the interest of mid-sized to larger retail chains."
And if you can't wait for Shop Fetch to come to a store near you, the company is working on a new version of Fetch Rewards that will be available to shoppers everywhere. That version, which is a points-based receipt-scanning app somewhat similar to rebate apps like Ibotta and Checkout 51, is currently being tested, with an official launch date expected later this year.
So make some room on your phone for another grocery savings app, or two. Your phone may start feeling a bit overstuffed – but then, if you use these new apps wisely, so will your wallet.