Grocery stores, like other public accommodations, must be accessible to all, according to the Americans with Disabilities Act. But what about grocery store websites – and coupons?
A legally blind Florida man who couldn't navigate Winn-Dixie's website, and had to have a friend read coupons to him, has won a landmark lawsuit against the grocery chain. A federal judge in Miami last week found Winn-Dixie in violation of the ADA, for failing to make its website accessible to blind and visually impaired customers.
Many websites are set up to be compatible with screen reader software, which uses a speech synthesizer to read text displayed on a computer screen. Winn-Dixie's website is not. The judge's ruling that it must be, is the first ruling of its kind declaring that store websites must be just as accessible as the stores themselves.
Juan Carlos Gil describes himself as a formerly frequent customer of Winn-Dixie. It was "his main grocery store because of its low prices," he told the court. But he said he became uncomfortable having to ask store employees for assistance every time he shopped. So when he heard that he could "access coupons and refill prescriptions online, he was interested since he could finally do something independently without asking somebody for help."
But after visiting Winn-Dixie's website, he found that it didn't work with his screen reader. "Without an accessible website, his only way of getting coupons was to have a friend read the coupons from a newspaper," the judge noted. "He would also ask employees to find coupons for him but sometimes the employees seemed annoyed by his request for help."
So Gil sued Winn-Dixie last year. And Wendy's. And Burger King. And Anthropologie. And dozens of other website owners, in an effort to force them to make their websites accessible. His attorney said he wasn't in it for the money – he just wanted everyone to follow the laws that have been in place since 1990.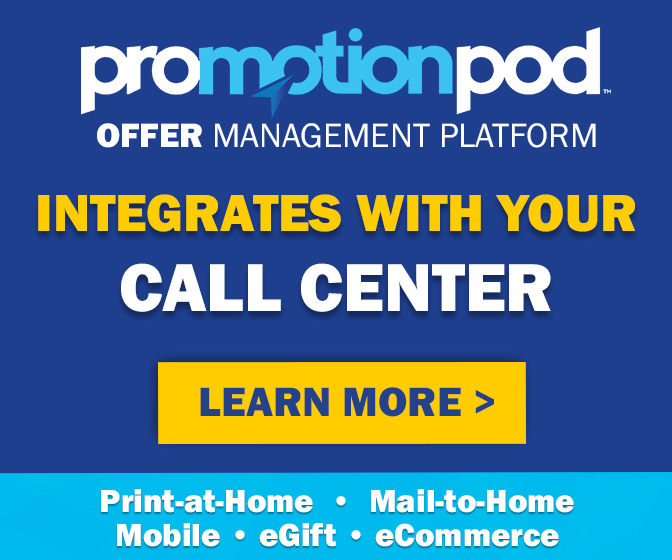 The Winn-Dixie case wasn't the first website-accessibility case to be litigated. But it was the first to go to trial, and end in a ruling favoring the plaintiff.
Winn-Dixie offered what the judge considered to be a weak defense – essentially, that it's "working on it". "Winn-Dixie knows that it is feasible to make its website accessible to screen reader software and has set aside $250,000 to do this," the judge noted. An outside expert testified that the money was certainly no barrier – he said his company could fix all of the website's accessibility problems for no more than $37,000.
"Whether the cost to modify the website is $250,000 or $37,000 is of no moment," the judge declared. "Though that higher cost seems high, it pales in comparison to the $2 million Winn-Dixie spent in 2015 to open the website and the $7 million it spent in 2016 to remake the website for the Plenti program… Winn-Dixie has presented no evidence to establish that it would be unduly burdensome to make its website accessible to visually impaired individuals."
Therefore, the judge concluded, "Winn-Dixie has violated the ADA because the inaccessibility of its website has denied Gil the full and equal enjoyment of the goods, services, facilities, privileges, advantages, or accommodations that Winn-Dixie offers to its sighted customers."
The decision aims to eliminate any ambiguity about whether a retailer's website is covered under the same accessibility laws as its stores are. Some courts have found that an inaccessible website that doesn't actually sell anything, does not violate the ADA when a customer is fully able to buy what he wants from an accessible, ADA-compliant physical store. The judge in this case found that Winn-Dixie's website is "heavily integrated" with its physical store locations and "operates as a gateway to the physical store locations".
So Gil will soon be able to peruse digital coupons on Winn-Dixie's website and plan his shopping trips with ease – as he awaits the outcome of the 61 lawsuits against other retailers, restaurants and public entities that he has filed. Under the ADA, he's not entitled to any damages aside from "reasonable attorneys' fees". But the longer these many lawsuits go on, the higher those "reasonable attorneys' fees" get.
"All we're looking for is, are you going to be inclusive, or exclude people?" Gil's attorney told the Wall Street Journal last year. He insisted that the ADA lawsuits he's filed on Gil's behalf – and the dozens of others he's filed for other clients – are not big moneymakers. But he declined to say just how much he gets when the cases are settled, or conclude in his clients' favor.
It's safe to say he'll be making more than Gil saves by having access to a fully accessible website. But from Gil's perspective, at least, if last week's ruling means being able to save money at the grocery store without having to ask anyone to read coupons to him anymore – whatever his attorney earns, was worth it.