You may have seen the notices on any one of thousands of shopping carts across the country, discouraging you from buying or selling coupons. Now those notices may be coming to a coupon insert near you.
News America Marketing has expanded its recent campaign against coupon trafficking to the pages of its SmartSource coupon inserts. Half- and full-page ads appearing in select regions' inserts inform readers that "the ONLY authorized distribution for SmartSource Coupon Booklets is through newspapers and other coupon packets delivered to your home."
If you see the ad in the inserts you receive in your local newspaper or in your mailbox, consider it a friendly reminder. If you see the ad in an insert that you bought from a reseller or obtained from a "supplier" – consider it a warning.
News America's campaign began a few months ago, with similar ads appearing on the front of shopping carts in 4,000 stores in 44 states. Those ads, and the new insert ads, invite readers to "help stop coupon fraud" by asking them to "report any illegal buying or selling to CouponFraud@newsamerica.com".
The goal is to inform, and warn, couponers against patronizing "clipping services" or coupon insert sellers. Some sellers claim that they get their extra inserts by buying multiple copies of the Sunday newspaper, and that they're free to do with their extra inserts what they'd like. But other, larger sellers openly brag about their "suppliers", who manage to get a hold of thousands of shrink-wrapped, mint-condition coupon inserts long before they even make it into newspapers, days or weeks before their scheduled distribution date.
And that's when selling extra inserts crosses the line into selling stolen property. The new ads are News America's way of making sure buyers realize that – and sellers realize News America is onto them.
"We are continually looking into ways to combat coupon fraud and always try to learn from our efforts," News America told Coupons in the News. "This awareness ad allows us to add another way to educate consumers."
The new ad has run for the past two weeks in seven different publications' SmartSource inserts, reaching a combined total of more than 1.5 million readers. Most are in the Los Angeles area, where a large number of stolen and sold coupon inserts originate. Insert publishers blame lax security at distribution facilities, which enables those "suppliers" to walk right out with inserts that were intended for distribution to newspapers and mailboxes. Instead, they end up in the hands of online sellers who either offer them whole, or cut out all the coupons and sell them individually in lots of ten or twenty.
The fact that so many coupons being sold online originate from the Los Angeles area, is why it was one of the first regions to lose many of its inserts altogether. The publishers of the other two major coupon inserts – RedPlum and Procter & Gamble – have tried to choke off the illegal supply chain by removing their inserts from many newspapers in Los Angeles and other cities.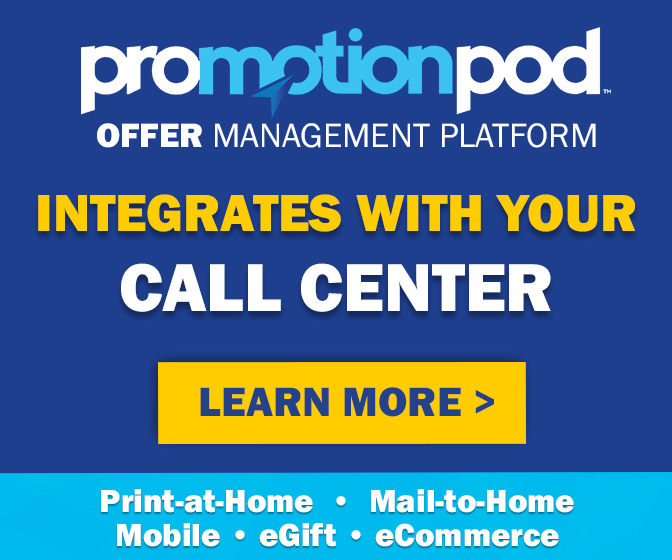 SmartSource hasn't done so – yet. Instead, it's using the new ads to inform couponers that, unless they received the SmartSource insert in a Sunday newspaper or delivered to their door, it could be stolen property.
The ad appeared in the SmartSource inserts delivered in yesterday's Los Angeles Times. Other Los Angeles-area publications to include the ad in their inserts are the Long Beach-based Gazette Newsapers, the OC Saver and the Spanish-language papers Impacto and La Opinion.
Tampa, another hotbed of coupon insert sales, saw the ad in last Sunday's SmartSource editions distributed in the Tampa Bay Times. And the ad also showed up in yesterday's edition of The State newspaper in Columbia, South Carolina.
Columbia??
Compared to Tampa and L.A., South Carolina's capital has never been on anyone's list of top trouble spots for coupon insert thefts and sales. So how did it end up on News America's list?
"The decision to run an ad in Columbia, South Carolina was made based on a tip we received from the cart ad," News America explained.
Since the shopping cart ads first appeared, News America says it's gotten several dozen tips to the CouponFraud@newsamerica.com email address. "We have received tips from consumers that revealed an insert seller's name or Facebook group name, letting us know that they used to purchase from this individual or group in the past but stopped once they saw our cart ads," News America said. "The most helpful information for us is to be able to find out where or who the insert suppliers are getting their supply from."
And what then? News America hasn't decided yet. It has no immediate plans to remove inserts from any newspapers, like RedPlum and P&G did. And it's not planning any more runs of the new ad in additional publications just yet. Right now, it's gathering information – and considering what to do next.
"Thanks to the tips received, we have been able to ask even more questions and gain more in-depth understanding and information about the issue," News America said. "All tips have been researched and we are currently deciding what the next steps will be."
Those next steps could ultimately involve more ads – or fewer inserts. How people respond, could determine whether unauthorized insert sellers will continue to make money – or everyday coupon users will no longer have the opportunity to save money.