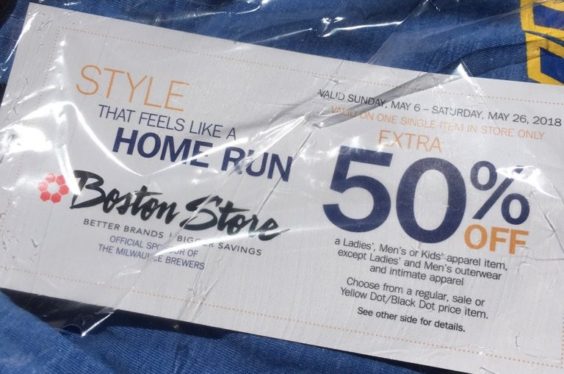 "Take me out to the ballgame, where the home team loses in a shutout and fans are given worthless department store coupons…"
So that's not quite how the song goes. But that's the tune that thousands of Milwaukee Brewers fans were singing over the weekend, after a day at the ballpark ended with something of a botched coupon giveaway.
As part of a season-long series of giveaways, the first 20,000 fans who arrived at the ballpark on Sunday got a free hoodie, with a bonus coupon for 50% an item at the hometown Boston Store department store chain.
Good deal? Not quite. The Boston Store is bankrupt, is in the process of liquidizing its stores and stopped accepting coupons nearly three weeks ago.
"The garbage can will appreciate this Boston Store coupon," one fan posted on Twitter.
The Boston Store, along with Bergner's, Carson's, Elder-Beerman, Herberger's and Younkers, are all subsidiaries of The Bon-Ton Stores, which filed for bankruptcy in February. Two months later, it announced "an orderly wind-down of our operations". Going-out-of-business sales are underway, and all stores are expected to be permanently closed by June.
And as shoppers at bankrupt stores like Toys "R" Us well know, liquidating stores don't accept coupons anymore.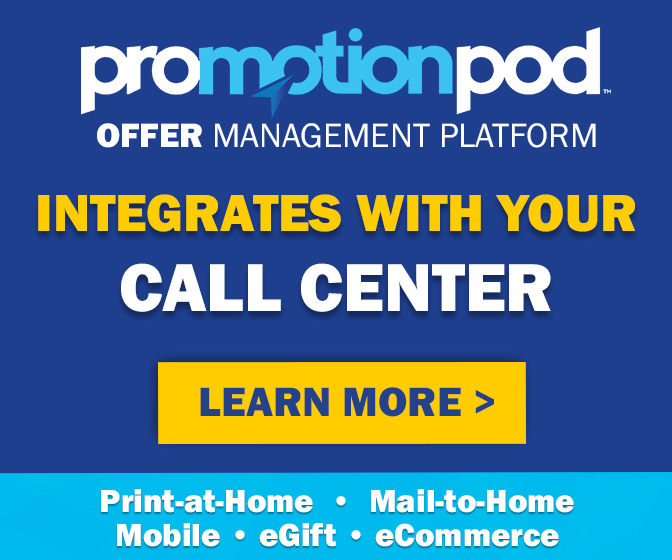 In better times, the Bon-Ton and its affiliated stores were among the coupon-friendliest of department stores. Back when JCPenney embarked on its ill-fated effort to eliminate coupons, Bon-Ton doubled down, with a plan to be "more aggressive" and "embrace coupons".
"The cashiers took the time to save me more money," one saddened shopper told Washington, Pennsylvania's Observer–Reporter. "Even if you don't have coupons, they find them for you."
The regular coupons were in addition to the stores' popular semi-annual Goodwill Sales. For 23 years, twice a year, customers could bring used items to their local store for donation to Goodwill, in exchange for a coupon for 30% off a purchase.
So 50% off a purchase would have been a better-than-average discount, for the 20,000 fans who received the coupon this weekend. Too bad it wasn't any good.
It's a similar situation to one that occurred a couple of years ago, when tens of thousands of participants in a 10K race in Colorado received coupons for 15% off a purchase at Sports Authority – which had also gone bankrupt, was liquidating stores and no longer accepting coupons. Many unaware race participants went to the store with coupons in hand, learning that they weren't valid only as they tried to check out.
The Brewers at least notified fans, with signs posted throughout the stadium and on the scoreboard: "Fans, today's giveaway includes a coupon from Boston Store. Please know that due to their liquidation sale, the coupon is not valid. We apologize for any inconvenience."
So the coupon giveaway was a bust, and so was the game – the Brewers lost 9-0 against the Pittsburgh Pirates. But at least fans got a free hoodie. And if they hurry, they can still get a deal at their Boston Store's everything-must-go sale – even without a coupon.
Image source: Twitter/@pshackto