(Update: Mambo Sprouts has filed for bankruptcy and shut down its website. Click here to read all the new details.)
If you're a fan of saving money on natural and organic products, you may be a fan of Mambo Sprouts, the website and marketing company whose mission is "making healthy living affordable for everyone" via print-at-home, direct-mail and in-store coupons, budget-friendly wellness tips and more.
But you may have noticed that things have recently slowed down at Mambo Sprouts. They've become a lot less active on social media, and the printable coupons have vanished from the Mambo Sprouts website.
Turns out Mambo Sprouts is moving away from coupons and savings, in a move that the CEO explains is partly economic, and partly personal.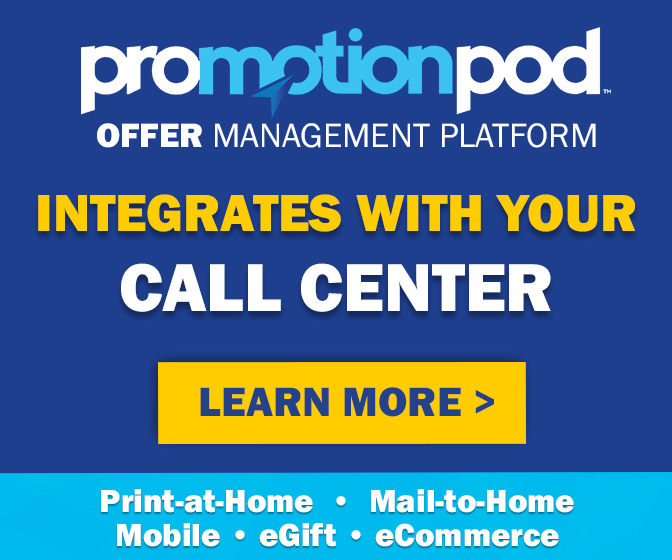 With the cost of paper going up, more coupons going digital, people changing the way they shop, brands changing their marketing plans and retailers changing the way they offer promotions, "this is a really challenging time," Mambo Sprouts founder and CEO Matthew Saline told Coupons in the News. So "this past summer I began to think about how and where Mambo Sprouts fits into this new landscape. And, after 22 years, did I still want to be at the helm of a small marketing company?"
He came to the conclusion that it was time to "wind down aspects of the business", to let Mambo Sprouts employees go and try to position the brand for a different kind of future.
"The right time to wind down the Mambo Sprouts in-store and print-at-home coupon programs is by the end of 2018," Saline said. "We're still evaluating how our direct mail, digital, social and online platforms will be utilized moving forward. All programming and commitments currently in place will be completed, but we will no longer be taking on new projects. As we transition, we will work diligently with our suppliers, customers and stakeholders to ensure a smooth wrap up of these initiatives."
So if you're used to relying on Mambo Sprouts for your natural and organic product coupons – you're going to have to get used to getting them somewhere else.
Mambo Sprouts traces its origins back to 1996, when print-at-home coupons as we know them were nonexistent, natural and organic foods were way out of the mainstream, and Whole Foods Market was a small niche grocer with just a few dozen stores. Then, as now, a common complaint was that the majority of coupons were for foods that aren't good for you.
So Saline saw an opportunity. "During one of his regular visits to a local natural foods store, he noticed there were almost no coupons or educational materials aimed at natural or organic products consumers," the company's official history reads. So he launched Mambo Sprouts, "to make healthy living easy, fun, and of course, accessible and affordable to everyone."
Mambo Sprouts started out by publishing a printed newsletter and sending coupons via direct mail. It later started working with Whole Foods and other retailers to offer in-store coupon books, it began offering printable coupons on its website, and launched new partnerships to offer even more targeted direct-mail coupons and digital offers.
But saving money on natural and organic products isn't quite so difficult anymore. Healthy eating has gone mainstream, as everyone from Walmart to Kroger to Walgreens offers natural and organic products, major manufacturers like General Mills have acquired or introduced natural and organic brands, leading coupon sites and rebate apps like Coupons.com and Ibotta now feature deals on natural and organic products, and a number of websites – even several coupons-and-deals blogs that once focused on traditional grocery savings – now focus on healthier eating on a budget.
Still, Mambo Sprouts' exit from the paper coupon business does leave a void for those who still like to cut out or print their own coupons. Many bloggers and healthy eaters considered Mambo Sprouts "the Coupons.com for organic products" – a one-stop-shopping destination for all things natural and organic.
Now, those savings are much more scattered. Smaller printable coupon sites like Common Kindness, Hopster and Savings.com largely feature lesser-known brands with smaller promotional budgets – many of which happen to be natural and organic brands. So those sites have become de facto natural and organic printable coupon destinations without actually billing themselves as such, the way Mambo Sprouts did. For now, Mambo Sprouts' printable coupon page redirects to Grocery Coupon Network, another site that features savings on many natural and organic products, which is run by one of Mambo Sprouts' business partners.
Going forward, Saline hopes Mambo Sprouts can still play a part in helping shoppers who like healthy living and saving money. With emailed newsletters, a blog, recipes, healthy eating tips and a community of fans known as "Mambo Nation", Mambo Sprouts has always been about more than just coupons anyway. So Saline envisions a different kind of Mambo Sprouts in the future, one that will "direct and connect people to where they can find these offers, rather than provide them," he said. "We're looking at the best way to continue providing healthy living education." The website, content, branding and even the Mambo Sprouts name might change somewhere down the line. But for the time being, "the site is still going to be there," Saline said. "We're not going to go dark on people, we're just going to slow it down."
A lot has changed in the two decades since a small, niche website and direct-mail marketing firm focused on the then-unusual topics of healthy living and saving money came onto the scene. Now that there are so many natural and organic options to choose from, and they're much more affordable, you might argue the changes over the past couple of decades are for the better. But for Mambo Nation, it's a bittersweet shift that could mark the end of an era.
Saving money and living well has never been so easy. So, in the end, you could say that Mambo Sprouts has finally accomplished just what it set out to do.
Image source: Mambo Sprouts