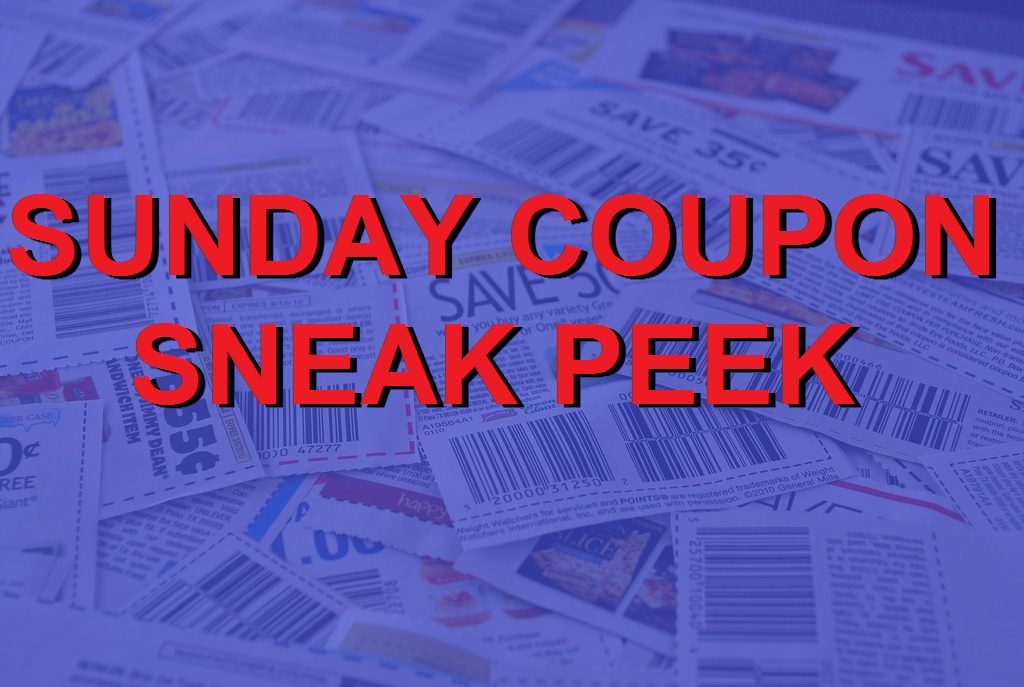 You should find two coupon inserts in your Sunday newspaper this weekend, one each from SmartSource and RetailMeNot Everyday. Here's a preview of the coupons to look out for.
And then it's time for a two-week holiday break! A look at the 2018 coupon insert schedule shows that there will be no SmartSource or RetailMeNot Everyday inserts for the rest of the year, and only P&G will make an appearance in a few weeks, on the last Sunday of the year.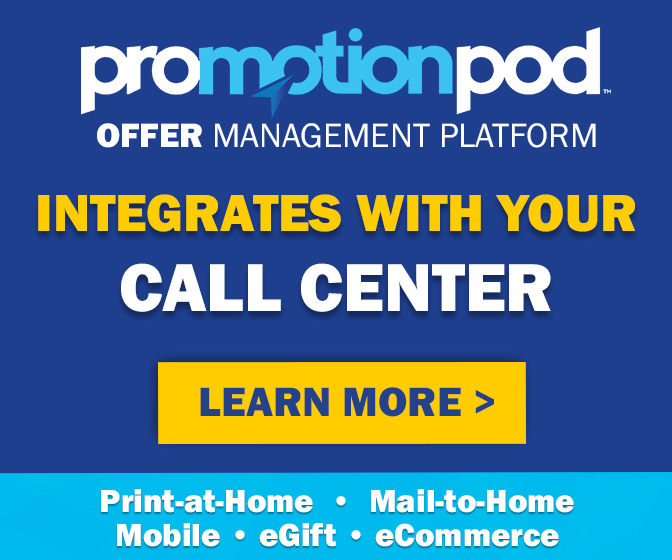 Stay tuned for the 2019 insert schedule coming soon. In the meantime, be sure to look at the latest cash-back offers from Ibotta or Checkout 51 for additional savings – or check out Fetch Rewards to see how you can turn your receipts into gift cards!
And now, as provided by CouponPreviews.info, here are the coupons to watch for this weekend:
SmartSource coupon insert – December 9, 2018
Airborne $1/1 product (3/9)
Airborne Plus $1/1 beta-immune booster or probiotic product (3/9)
Aleve $3/1 regular, back & muscle pain, or pm 40ct+ excluding d products (12/16)
Alka-Seltzer $1/1 heartburn relief gummies or reliefchews product (12/31)
Allegra-D $4/1 allergy & congestion product (12/29)
Covergirl $2/1 lip product excluding accessories and trial (1/5)
Covergirl $3/1 eye product excluding 1-kit shadows, accessories, and trial (1/5)
Covergirl $3/1 face product excluding cheekers, accessories, and trial (1/5)
Curel $1.50/1 moisturizer 6oz+ (1/20)
Curel $3/1 hydra therapy wet skin moisturizer 8oz or 12oz (1/20)
Delsym $3/1 12 hour adult product (1/20)
Delsym $3/1 children's product (1/20)
Delsym $3/1 cough+ adult product (1/20)
Depend $2/1 product 8ct+ (1/5)
Duracell $1/1 coppertop aa/aaa 8pk, c/d 4pk, 9v 2pk+ (1/5)
Fiora $,55.1 product 6pk+ (2/28)
Fiora $.55/1 product 6pk+ (2/28)
Galbani $1/1 thick sliced cheese item 8oz+ dnd (2/28)
Hungry Jack $.50/1 pancake mix or syrup 20oz+ (1/9)
Java House B1G1 free cold brew coffee liquid pods 6ct or 12ct up to $8.99/$14.99 (3/31)
Jergens $1.50/1 moisturizer 8oz+ excluding wet skin and soap (1/7)
Jergens $3/1 wet skin moisturizer 10oz+ (1/7)
Kikkoman $.55/1 panko bread crumbs dnd (3/31)
KY $2/1 product (12/23)
KY $5/1 yours and mine, intense, or love passion product (12/23)
Martha White $.50/2 muffin mix 7oz+ (1/9)
Merci $1/1 chocolates box dnd (1/31)
Mucinex $2/1 12 hour (1/20)
Mucinex $2/1 children's product (1/20)
Mucinex $2/1 product (1/20)
Muir Glen $.50/1 organic product (2/2)
Pillsbury $.50/2 brownie or cake mix, frosting, or flour (1/9)
Poise $2/1 pads, liners, or impressa bladder supports excluding 14-26ct liners (1/5)
Rachael Ray Nutrish $1.50/2 dog treats (2/3)
Rachael Ray Nutrish $3/1 12oz + dog treats bag excluding 6ct soup bones (2/3)
Spice Islands $1.25/1 spice or seasoning (2/28)
Tropicana Essentials $1.25/1 32oz probiotics 100% juice (2/3)
Wonderful $.50/1 halos 2lbs+ (1/9)
RetailMeNot Everyday coupon insert – December 9, 2018
4 Way $2/1 fast acting nasal spray (1/6)
Barilla $1/1 sauce jar (2/3)
Barilla $1/4 blue box pasta (2/3)
Celentano $1/1 frozen pasta, meatball, or entrée product dnd (3/9)
Crest $1/1 toothpaste or liquid gel 3oz+ excluding 4.6oz cavity, baking soda, tartar control, and kids
Crest $5/1 3d white whitestrips, glamorous white, 1 hr express, professional effects, flexfit, gentle routine, monthly whitening boost, vivid, or whitestrips with light excluding noticeably white and trial (12/22)
Eucerin $2/1 body 8oz+ or baby product ets (1/5)
Eucerin $2/2 body lotion 2oz-6.8oz excluding baby (1/5)
Eucerin $3/1 original healing crème 16oz+, or advanced repair crème 16oz (1/5)
Garnier $2/1 nutrisse or olia haircolor (1/5)
Garnier Fructis $3/2 shampoo, conditioner, treatment, or styling product ets (12/22)
Garnier SkinActive $2/1 product ets and masks (1/5)
Garnier Whole Blends $2/1 shampoo, conditioner, or treatment ets (12/22)
Jimmy Dean $1/2 items (1/6)
Jimmy Dean $1/2 refrigerated items (1/6)
L'Oreal $1/1 cleanser product or pure-clay masks ets (1/5)
L'Oreal $1/1 magic root cover up spray (1/5)
L'Oreal $2/1 skincare product ets (1/5)
L'Oreal $2/1 superior preference, excellence, or age perfect haircolor product (1/5)
L'Oreal $3/2 elvive or hair expert hair expert hair care shampoo, conditioner, or treatment product excluding 1oz and 3oz (12/22)
L'Oreal $5/2 superior preference, excellence, or age perfect haircolor products (1/5)
Maille $1/1 product (1/6)
Mars $1/2 chocolate holiday bags 3oz+ dnd (12/25)
Nexium 24HR $2/1 product (2/3)
Nexium 24HR $5/1 28ct or 42ct product (12/23)
Nivea $1.50/1 body lotion, in-shower body lotion, or crème product ets (12/22)
Nivea $2/2 lip care products (12/22)
Nivea $4/2 body lotion, in-shower body lotion, or crème product ets (12/22)
Oral-B $2/1 adult battery toothbrush (12/22)
Oral-B $5/1 replacement brush heads 3ct+ (12/22)
Oral-B $5/1 vitality or pro series 500, 1000, 2500, 3000, 5000, 6000, 7000, or 8000 rechargeable electric toothbrush (12/22)
Quilted Northern $.50/1 bath tissue, 6+ double roll (1/9)
Rosina $1/1 frozen meatball product dnd (3/9)
Theraflu $1/1 product (1/5)
Theraflu $2/1 powerpods, powders 12ct, syrups twin pack, or caplets 40ct product (1/5)
Triaminic $1/1 product (1/5)