If you were the recipient of some cash, a check or a gift card that you could use to go grocery shopping, would you carefully clip coupons and scour the store circular to make that money go as far as possible – or would you simply head out to the store and spend it?
A new study says many SNAP recipients are doing the latter – they're not using coupons, they're not choosing the most inexpensive brands, they're spending too much money out of pocket to pay for the excess not covered by their SNAP benefits, and they're missing out on a chance to get much more for their money.
"How Are SNAP Benefits Spent? Evidence from a Retail Panel" appears in the December edition of the American Economic Review. In it, authors Justine Hastings and Jesse M. Shapiro of Brown University present an argument that is as much psychological as it is economic. They find that many SNAP recipients simply aren't as careful with their SNAP money as they are with their "own" money.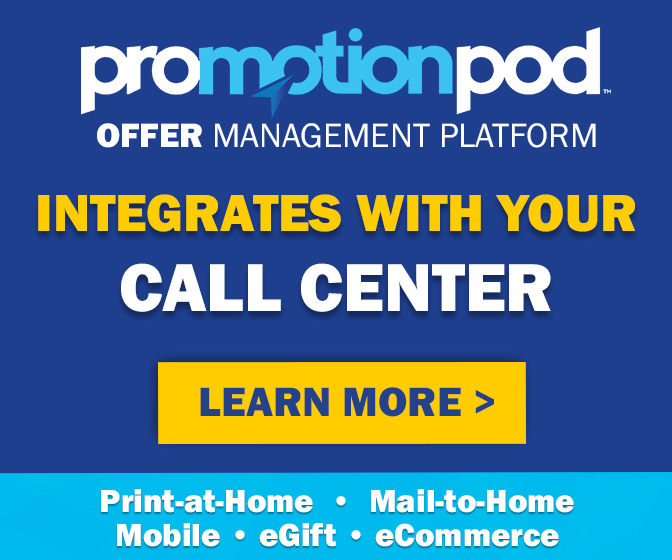 The Supplemental Nutrition Assistance Program is the successor to the former Food Stamp Program, which provides low-income individuals and families a monthly electronic benefit that can only be spent on edible groceries. On average, SNAP households receive about $253 a month – which is not necessarily a huge windfall when you consider how much it can take to feed a family. So the conventional wisdom might suggest that these shoppers would be prime candidates for using coupons and shopping the sales to stretch their benefits as far as possible.
But when it comes to coupons, the conventional wisdom is often wrong. Studies and surveys have shown that higher-income shoppers, who presumably aren't as concerned about saving money, are still very likely to use coupons and look for bargains. Lower-income shoppers, who might be perceived as coupon-clippers, often don't actually bother with coupons at all.
Hastings and Shapiro set out to explain why that might be true of many SNAP recipients. What they found was that "households treat SNAP benefits as part of a separate mental account", and don't "respect the fungibility of money".
In other words, the value of a dollar is the same whether it's coming out of a SNAP account or out of your own wallet. But many SNAP recipients perceive and treat their benefit money differently than, and don't spend it as carefully as, they do their own money.
The researchers analyzed anonymized transaction-level data from "a large U.S. grocery retailer", comprising more than six billion items purchased by nearly half a million households over a six-year period. An average of 14.5% of the shoppers studied were SNAP recipients during that period.
The data showed that SNAP households were "less likely to buy store brands and redeem discount coupons on SNAP-eligible food products". That made them go through their benefit money faster, causing them to spend more of their own money on SNAP-eligible products. For every $100 in SNAP benefits received, recipients ended up spending an additional $50 to $60 on food each month. If they had used coupons and bought less expensive products – either store brands or sale items – they could have gotten the same amount of food without spending any additional money of their own.
So why aren't more SNAP recipients doing just that? "It may be that with an enlarged mental food budget, households cut back on bargain-hunting when they are buying food," Shapiro said in a release about the study issued by Brown University. By heading into the store knowing that they have more to spend than they would without SNAP – they end up spending more than they would without SNAP.
"After SNAP receipt, households reduce shopping effort for SNAP-eligible products," the study found.
And the savings they're missing out on, could be significant. The study found that the average store-brand price of SNAP-eligible products was 63 cents below the average non-store-brand price. And the average coupon redeemed offered savings of $1.01 in SNAP-eligible categories. So if SNAP recipients buy more store brands, or use a few dozen coupons over the course of a month, they could reduce their out-of-pocket food costs to nearly nothing.
For some, though, that's easier said than done. When it comes to coupons, it takes money to save money. You have to buy a newspaper or a subscription to get the Sunday insert coupons. You have to have a computer and printer to print coupons at home. And you need a computer or a smartphone to download digital coupons. Plus, coupons are taxed in many states, and SNAP doesn't cover that cost – so coupon users have to dig into their own pockets to pay the sales tax on the value of all coupons used, which can add up.
So some have been trying to make it easier for SNAP recipients to get into the habit of using coupons and stretching their grocery dollars. A 2014 U.S. Department of Agriculture study brainstormed several ideas, including special coupons exclusive to SNAP participants. And last year, Coupons.com owner Quotient Technology partnered with Propel, the owner of the "Fresh EBT" app, which helps users manage their SNAP benefits and now allows them to access and select Coupons.com digital coupons as well.
But as Hastings and Shapiro's study shows, it will take more than ease of access to encourage more SNAP recipients to use coupons. It will take a change in their shopping psychology as well. Grocery shoppers probably aren't pondering the "fungibility of money" as they make their way through the aisles. But if more SNAP recipients can start to recognize where and why they're overspending and how to solve that problem, they could find themselves in much better financial shape – to the point that they might not need to remain SNAP recipients for long.
Image source: USDA