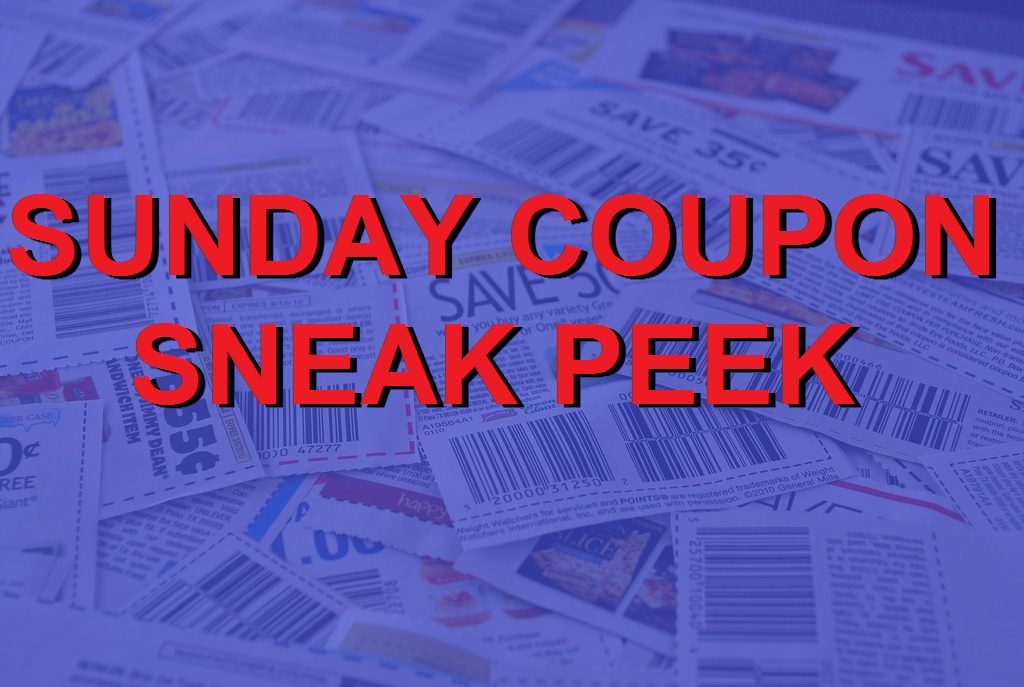 You should find up to three coupon inserts in your Sunday newspaper this weekend, one from SmartSource and two from RetailMeNot Everyday. Here's a preview of the coupons to look out for.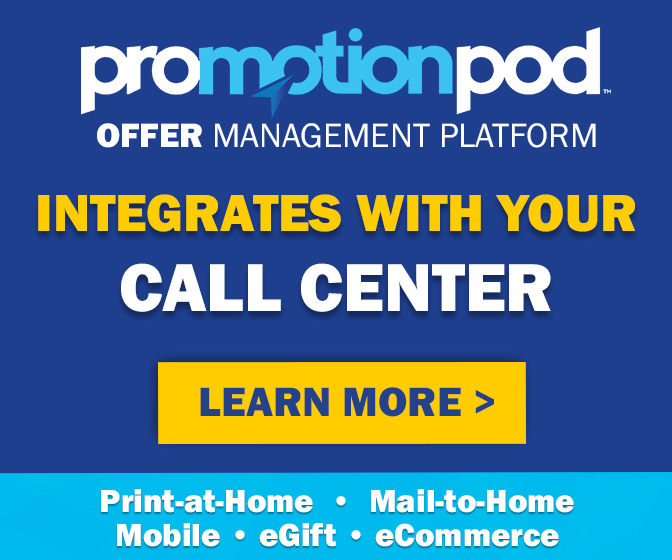 In the meantime, plan for the rest of the year and check out the exclusive, official and accurate 2019 coupon insert schedule here. You can also search our coupon database for additional coupons.
And be sure to look at the latest cash-back offers from Ibotta or Checkout 51 for additional savings – or check out Fetch Rewards to see how you can turn your receipts into gift cards!
And now, as provided by Sunday-Coupons.net, here are the coupons to watch for this weekend:
SmartSource coupon insert – April 7, 2019
2000 Flushes $.55/1 Automatic Toilet Bowl Cleaner (7/7)
Airborne $1/1 any product (7/7)
Allegra $4/1 Allergy 24 Hr 24ct or larger or Children's Allegra (5/7)
Almay $2/1 eyeshadow (5/4)
Almay $2/1 Mascara, Eyeliner or Brow (5/4)
Almay $2/1 Lip Product (5/4)
Almay $3/1 Face Product (5/4)
Almay $3/2 Makeup Removers (5/4)
Bausch+Lomb $2/1 Lumify 2.5ML product (6/8)
Bausch+Lomb $4/1 Lumify 7.5ML product (6/8)
Biofreeze $2/1 any product (4/20)
Biofreeze $1/1 any product (5/31)
Bob Evans $1/2 refrigerated side dishes (5/30)
Chock Full O' Nuts $1/1 package (5/30)
Clorox $0.65/1 Fraganzia product (exc. bleach and laundry products, exc. $1 products, redeem at family dollar) (5/7)
Colgate $0.50/1 Toothpaste 3.0oz+ exc. 2.8oz and 2.8oz bonus and / ETS (4/20)
Curve $5/1 Fragrance Purchase greater than $19.50 (6/20)
Curve $2/1 Body Spray (6/20)
Dash $1/1 seasoning bottle (6/16)
Digestive $1/1 advantage product (7/7)
Dixie Crystals $0.55/1 4-lb or larger Granulated Sugar; or any one 2-lb poly bag of light brown, dark brown or powdered sugar (4/20)
Dixie Crystals $0.25/1 1-lb box of light brown, dark brown or powdered sugar (4/20)
Dukes $0.55/1 Product (5/5)
Efferdent $1.25/1 any product (5/19)
Green Giant $1/2 Veggie Tots, Riced Veggies, Mashed Cauliflower, Veggie Spirals, Cauliflower Pizza Crust, Harvest Protein Bowls or any Little Green Sprouts Organics by Green Giant Frozen Product (6/1)
Green Giant $1/1 Cauliflower Pizza Crust, Harvest Protein Bowls or any little Green Sprout's Organics by Green Giant Frozen product (6/1)
Hydroxycut $5/1 on all products valued over $17.88. exc. Hydroxycut Drops, Bars and Shakes (7/7)
Hydroxycut $6/1 Ultra Lean product (7/7)
Irish Spring $1/1 Body Wash exc. 2.5 oz body wash ETS (4/20)
Jergens $3/1 Wet Skin Moisturizer (10oz+) (5/5)
Jergens $2/1 Natural Glow Product ETS (5/5)
Jergens $1/1 Natural Glow Wet Skin Moisturizer (7.5 oz+) (5/5)
Lucky Leaf $1/2 Fruit Fillings and Toppings (5/19)
MegaRed $1/1 any product (7/7)
Move Free $1/1 any product (7/7)
Nasacort $4/1 Allergy 24hr 120 Spray or larger (5/7)
Revlon $1/1 Nail Color (5/4)
Revlon $3/1 Root Erase (4/20)
Revlon $1/1 Colorsilk Buttercream (4/20)
Revlon $1/2 Hair Color Products (4/20)
Revlon $3/1 Lip (exc. Revlon Kiss Balm) (5/4)
Revlon $2/1 Eye Liner, Mascara, Shadow or Shadow Primer (5/4)
Revlon $2/1 Brow Product (5/4)
Revlon $3/1 Face Powder, Highlighter, Blush, Primer or Concealer (5/4)
Revlon $4/1 Foundation (5/4)
Revlon $1/1 Eye Tool (5/4)
Ritz $0.75/2 boxes or crackers (any variety 7oz+) (5/18)
Sargento $1.25/2 Sliced Natural Cheese (6/2)
Schick $4/1 or Skintimate Disposable Razor Pack or Schick Xtreme5 or Schick Hydro Silk 3 Razor or Refill (exc. Schick Xtreme2 2&6ct, Schick Xtreme 3 1ct, Schick Classic 3ct and Skintimate Twin Blades 2&6ct Disposable Razor Packs) (4/27)
Similasan $5/1 Eye Product (4/28)
Smarty Pants $2/1 any product (6/2)
Spot Shot $0.55/1 Instant Carpet Stain Remover (7/7)
Sweet Earth $1/1 Frozen Burrito (7/31)
Sweet Earth $1/1 Frozen Entrée (7/31)
Xyzal $4/1 Allergy 24hr 35ct or larger or Children's Xyzal 5oz (5/7)
RetailMeNot Everyday coupon insert #1 – April 7, 2019
Barilla $1/1 Ready Pasta pouch (6/2)
Bonine $1/1 any product (8/30)
Brawny $1.50/1 Tear-A-Square 6 roll or larger (5/7)
Brawny $0.75/1 6 roll or larger (5/7)
Butterfinger $1/1 Crunch, Baby Ruth or 100 Grand Fun Size Bag or Minis Bag Product (10oz+) (6/30)
Butterfinger $0.50/2 Crunch, Baby Ruth or 100 Grand Single or Share Pack Bars (1.5oz+) (6/30)
Colace $2/1 Product (5/31)
Dial $1/2 foaming hand wash, liquid hand wash refills or dial complete 2N1 Bar Soap (2or 3 bar) (4/22)
Dial $1/1 or Tone Body wash (11.75 oz or lager), Dial Complete 2N1 Bar Soap (6bar or larger) ETS (4/22)
Endust $0.55/1 Product (5/19)
Hydralyte $1.50/2 8.5 oz bottles or 1 Effervescent Tablets (5/31)
Jimmy Dean $1/2 refrigerated items (5/5)
Jimmy Dean $1/2 all items (5/5)
Persil $3/1 ProClean Laundry Detergent 100oz, Power Liquid/ 38ct Power- Caps or larger, exc. all sizes below 100oz/38ct (5/11)
Persil $1/1 ProClean Laundry Detergent and exc. 6 loads or less / ETS (5/11)
Purex Crystals B2G1 Purex Crystals In- Wash Fragrance Boosters 15.5oz (4/21)
Quilted Northern $0.50/1 Bath Tissue, 6 double roll or larger (5/7)
Renuzit $1.50/1 Oils (5/4)
Renuzit B3G1 Free Renuzit Adjustables Air Freshener Cones (5/4)
Soft Scrub $1/1 Toilet Care Product (5/6)
Soft Scrub $1/1 Product 20 oz+ (5/6)
Sundown $2/2 Naturals products (5/18)
Vanity Fair $0.50/1 package of napkins (5/7)
Whole Earth $2/1 Sweetener Co. product (6/2)
Wright $1/1 Brand Bacon (all varieties) (5/31)
RetailMeNot Everyday coupon insert #2 – April 7, 2019
Aveeno $2/1 Product ETS (4/20)
Aveeno $2/1 Lotion, Body Wash or Anti-Itch product (exc. 2.5oz, 10oz and masks) (4/20)
Aveeno $2/1 Facial Cleanser, Moisturizer or Serum ETS (4/20)
Aveeno $2/1 Hair Care Product ETS (4/20)
Aveeno $2/1 Sun Care Product ETS (4/20)
Barbasol $2/1 Ultra Razor 2ct or larger (exc. Twin Blade Disposable Razors) (5/4)
Dove $1/1 Beauty Bar 4ct or larger ETS (4/21)
Dove $2/1 Body Wash Mousse 10.3oz ETS (4/21)
Dove $2/1 Exfoliating Body Polish wyb Dove Body Wash 22oz ETS (4/21)
Dove $0.75/1 Liquid Hand Wash 6.8oz ETS (4/21)
Nexium 24hr $3/1 Product 28ct or larger (4/21)
Nexium 24hr $5/1 Product 42ct (4/21)
Nexium 24hr $2/1 Product (5/7)
Pure Silk $2/1 Contour Razor 2ct or larger (exc. Twin Blade Disposable Razors) (5/4)
Pure Silk $0.50/1 or Barbasol Shaving Cream 7oz or larger ETS (5/4)
Schwarzkopf $4/2 Products ETS (4/21)