The last time a successful European grocer attempted to take the U.S. by storm by flooding the market with hundreds of new small-format stores, the whole enterprise flopped. More recently, when another successful European grocer attempted to do the same, it very nearly flopped – but this time, it hopes to have learned from its mistakes.
Lidl has announced plans to jump-start its U.S. expansion by opening 25 new stores on the East Coast over the next year (the locations of the newly-announced stores are below). That would bring Lidl's total U.S. store count to more than 100 by the end of 2020, representing its most ambitious expansion since opening its first ten U.S. stores all at once two years ago.
Lidl had originally planned to have 100 U.S. stores open by the end of its first year. But that milestone will now be reached three years later than planned – thanks to some mistakes and missteps along the way.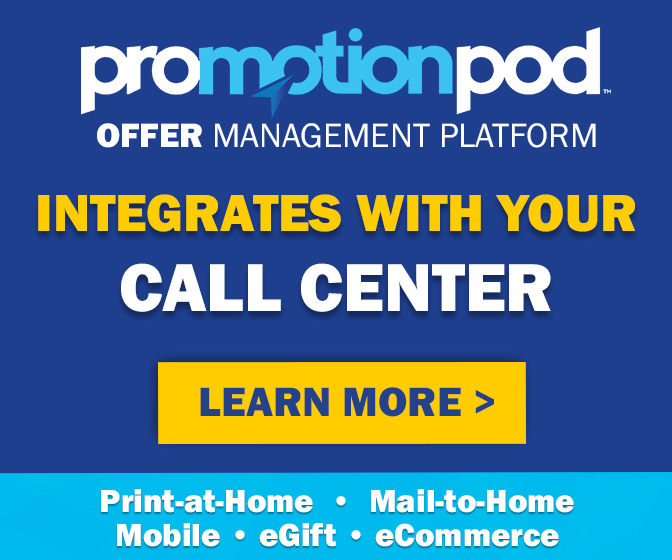 Some of the German grocer's mistakes were similar to ones that British grocer Tesco made when it began opening hundreds of Fresh & Easy small-format grocery stores on the West Coast back in 2007. Many critics complained that Tesco picked poor locations for stores, and never took the time to understand what American shoppers liked or wanted – it just showed up, decided it was going to dominate the marketplace, and began opening stores.
Fresh & Easy ultimately went out of business in 2015.
Undaunted, Lidl announced plans to open its own stores in the U.S. just a year later. But instead of learning from Tesco's mistakes, it repeated some of them. A critical report in a German business magazine last year noted that Lidl didn't do enough research into the wants and needs of the neighborhoods where it chose to open stores, instead making its site-selection decisions based largely on wherever there were available plots along busy roads. Their stores weren't always stocked with products that American shoppers actually wanted, since Lidl's bosses "had no feel for the American market, which is significantly different from Europe". And their prices weren't always low enough to lure shoppers away from the likes of Walmart and ALDI.
Not helping matters was that ALDI sued Lidl and two former employees who went to work for Lidl earlier this year, accusing them of stealing ALDI's proprietary expansion plans as part of an effort to address what ALDI derisively called Lidl's "ill-conceived real estate strategy".
Over time, Lidl made some changes. It slowed its expansion plans, walking away from as many as half of the 200 sites it had eyed for future stores, seeking out fewer, smaller sites instead. It sought out existing buildings it could retrofit, and made its first acquisition, buying 27 Best Market stores in New York and New Jersey, so it no longer had to build all of its stores from the ground up. And it tweaked its product assortment in stores, to better appeal to shoppers.
Lidl's newly-announced expansion plans also include efforts to rectify some insurmountable mistakes, by acknowledging defeat and closing two of its very first locations that just weren't working out. The Lidl store in Kinston, North Carolina, one of the first batch of U.S. stores to open, and a location in Rockingham, North Carolina, which opened a month after Lidl's official U.S. launch, will close as part of what Lidl says is a "move to operate in the most convenient locations".
Shopper reactions to those two particular stores were mixed. "Visited the Rockingham, N.C. store and was very impressed," one Yelp reviewer wrote. "I went to the new one that opened in Rockingham, NC. I will be back again," another added. But a Kinston shopper complained there was "nothing here worth coming back to. Compared to Aldi there's no comparison." Another wrote that they were "not impressed" with the Kinston location. "Some of the prices were low, but most were above what I usually pay… We ended up going to Food Lion to finish our shopping."
And it's worth noting that both of those locations are next door to an ALDI and right across the street from a Walmart – pretty aggressive moves from a retailer unknown to most in the area, who had little reason to stray from Lidl's more-established neighbors.
The 25 new Lidl locations will be in Virginia, South Carolina, North Carolina, Maryland, Pennsylvania, New Jersey and New York. Some are taking over sites left behind by closed grocery stores including ACME, Waldbaums and ShopRite, while four on the list are the first of the Best Market stores that will be converted into Lidl locations.
"We are committed to long-term growth in the United States and always strive to locate in the most convenient locations for our shoppers," Lidl U.S. CEO Johannes Fieber said in a statement. "These new stores are part of the next steps in our U.S. expansion. Over the next year, we are excited to introduce more customers to Lidl's award-winning quality, reliably low prices, and convenient shopping experience."
And with any luck, if Lidl has truly learned from its missteps, this round of new store openings won't be its last.
What follows is a list of the newly-announced Lidl stores. Grand opening dates will be announced in the coming months:
City, State
Location
Catonsville, Maryland
Baltimore National Pike
College Park, Maryland
Baltimore Avenue
District Heights, Maryland
Marlboro Pike
Hagerstown, Maryland
Dual Highway
Lanham, Maryland
Mission Drive
Nottingham, Maryland
Belair Road
Waldorf, Maryland
Promenade Place
Bergenfield, New Jersey
New Bridge Road
Lacey, New Jersey
US 9
Babylon, New York
Sunrise Highway
Center Moriches, New York
Main Street
Huntington, New York
E. Jericho Turnpike
Plainview, New York
Old Country Road
Cary, North Carolina
NC-55
Charlotte, North Carolina
Monroe Road
Matthews, North Carolina
Margaret Wallace Road
Greensboro, North Carolina
W. Gate City Boulevard
Raleigh, North Carolina
Buffaloe Road
Wilmington, North Carolina
Eastwood Road
Philadelphia, Pennsylvania
E. Butler Street
Trooper, Pennsylvania
West Ridge Pike
Royersford, Pennsylvania
E. Ridge Pike
York, Pennsylvania
South Richland Avenue
Columbia, South Carolina
Summit Parkway
Virginia Beach, Virginia
Independence Boulevard
Image source: Lidl