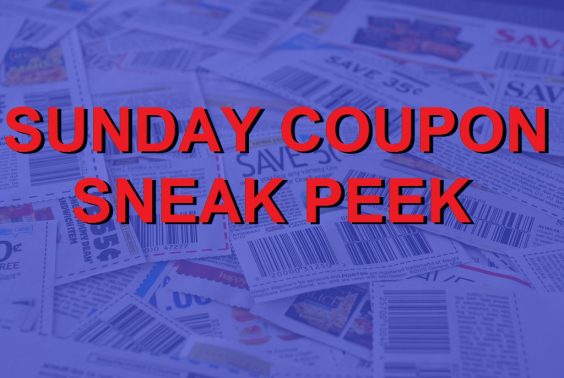 (NOTE: Many websites, including Sunday-Coupons.net, have posted a preview of the P&G brandSAVER with a release date of this Sunday, June 28th. According to the official 2020 coupon insert schedule, however, the brandSAVER is not scheduled to be distributed until next week, July 5th.)
You should find two coupon inserts in your Sunday newspaper this weekend, one each from SmartSource and RetailMeNot Everyday. Here's a preview of the coupons to look out for.
In the meantime, plan for the rest of your year and check out the exclusive, official and accurate 2020 coupon insert schedule here. You can also search our coupon database for additional coupons.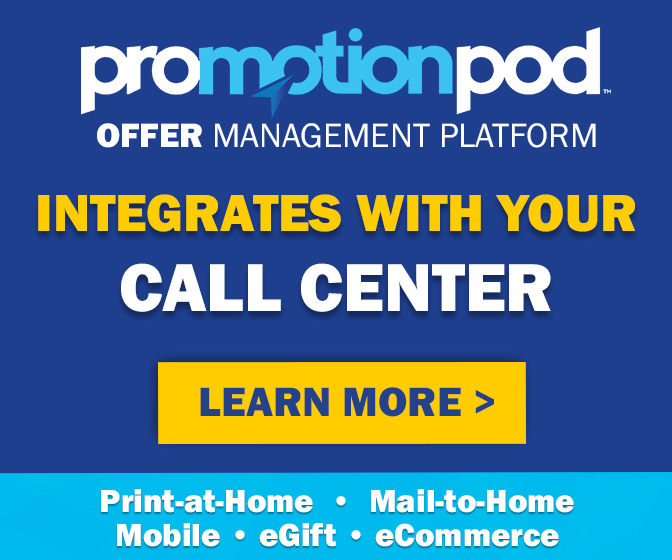 And be sure to look at the latest cash-back offers from Ibotta or Checkout 51 for additional savings – or check out Fetch Rewards to see how you can turn your receipts into gift cards!
And now, as provided by Sunday-Coupons.net, here are the coupons to watch for this weekend:
SmartSource coupon insert – June 28, 2020
Air Wick Essential Mist Refill $1/1 (7/26)
Air Wick Essential Mist Starter Kit $3/1 (7/26)
Ajax Ultra Dish Liquids 28oz+ $1/2 (7/11)
Alka Seltzer Effervescent Products 24ct+ $1/1 (7/26)
Alka Seltzer Gum Product 8ct+, Heartburn Relief Chews or Relief Gummies 32ct+ $2/1 (7/26)
Blue Diamond Almonds 12oz+ $1.50/1 (8/27)
Clairol Age Defy Hair Color Or Specialty Blonding Collection $5/2 (7/11)
Clairol Temporary Root Touch-Up Concealing Powder OR Root Touch-Up Color Blending Gel $2/1 (7/11)
Clairol Nice 'n Easy, Root Touch-Up Permanent Creme, or Natural Instincts Hair Color (exc. Natural Instincts Crema Keratina Hair Color) $2/1 (7/11)
Clairol Nice 'n Easy, Root Touch-Up Permanent Creme, or Natural Instincts Hair Color (exc. Natural Instincts Crema Keratina Hair Color) $5/2 (7/11)
Clear Eyes 0.5 fl oz+ .50/1 (8/8)
Clorox Disinfecting Wet Mopping Cloths or Clorox Scentiva Disinfecting Wet Mopping Cloths .50/1 (8/28)
Clorox Disinfecting Wet Mopping Cloths or Clorox Scentiva Disinfecting Wet Mopping Cloths $1/2 (8/28)
Colgate Mouthwash or Rinse 200ml+ $1/1 (7/11)
Colgate Adult or Kids Manual Toothbrush $1/2 (7/11)
Colgate Toothpaste 3oz+ $1/2 (7/11)
Coppertone Products 4oz+ $5/2 (7/25)
Coppertone Product 4oz+ $2/1 (7/25)
Depend Real Fit, Silhouette or Night Defense Product $3/1 (7/25)
Depend products 8ct+ $5/2 (8/27)
Dove Hair Care $2/2 (7/12)
Dove Amplified Textures Hair Care Product $1/1 (7/12)
Duracell Optimum Pack $2/1 (7/25)
Ensure Original or Ensure Plus 16ct packs $10/2 (8/9)
Ensure multipack $5/2 (7/25)
Finish Jet Dry Rinse Aid $1/1 (7/26)
Giovanni Rana Family Size Refrigerated Pasta $1.50/1 (9/28)
Giovanni Rana Refrigerated Sauce $1/1 (9/28)
Hormel Valley Fresh 10oz products ( $1/2 (8/24)
Land O Lakes Eggs .50/1 (9/28)
Land O Lakes Eggs Cage Free OR Organic Varieties .50/1 (9/28)
Babybel Mini Rolls product $1/1 (8/31)
Nabisco Cookie or Cracker products 3.5oz+, any variety) $1/3 (8/2)
Nabisco Cookie or Cracker products 3.5oz+, any variety) .75/2 (8/2)
Ocean Spray 60-64oz Juice or Blends $1/2 (7/31)
Poise Active Collection 12-26ct OR Ultra Thin Pads $3/1 (7/25)
Poise Product Pads, OR Liners (exc. 14-26ct Liners or 10ct Pads) $5/2 (7/25)
Red Gold Huy Fong and/or Sacramento Tomato Products 10oz+ .50/2 (8/9)
Sargento Sliced Natural Cheese $1/2 (8/22)
Sargento Sliced Natural Cheese .75/2 (8/22)
Sensible Portions Screamin' Hot Garden Veggie Straws 4.25oz or 6oz bag $1/1 (10/31)
Sensible Portions Garden Veggie Straws product 4oz+ $1/2 (10/31)
Suave Kids Hair Care $2/2 (7/12)
Suave Men's Hair Care $1.50/2 (7/12)
Suave Professionals Shampoo or Conditioner Product ETS $1/1 (7/12)
Suave Professionals Shampoo or Conditioner Products ETS $2/2 (7/12)
Tresemme Shampoo or Conditioner $2/2 (7/12)
Tropicana Lemonades or Premium drinks 52oz $1/2 (9/6)
U by Kotex Tampons $3/2 (7/25)
U by Kotex Pads or Liners $3/2 (7/25)
Zims Max Brand Pain Relief Product $4/1 (9/30)
RetailMeNot Everyday coupon insert – June 28, 2020
Always Discreet Incontinence Product ETS $2/1 (7/25)
Caress Body Wash 18oz+ or Beauty Bar 6pk+ $1/1 (7/12)
CeraVe Sun Product (exc. Baby and stick Sunscreen) $5/1 (7/18)
Degree Men Motionsense Antiperspirant, Deodorant, Wipes, Dry Spray Antiperspirant or Clinical Protection Deodorant Product $1.25/1 (7/26)
Degree Men Motionsense Antiperspirant, Deodorant, Wipes, Dry Spray Antiperspirant or Clinical Protection Deodorant Product $1/1 (7/26)
Degree Men Original Protection Antiperspirant Deodorant $1/2 (7/26)
Degree Men Original Protection Antiperspirant Deodorant .50/1 (7/26)
Degree Women Deodorant, Wipes, Dry Spray Antiperspirant or Clinical Protection Deodorant Product $1.50/1 (7/26)
Degree Women Motionsense or UltraClear Antiperspirant Deodorant Stick $1/1 (7/26)
Degree Women Motionsense or UltraClear Antiperspirant Deodorant Stick ETS .75/1 (7/26)
Garnier Whole Blends Shampoo, Conditioner, or Treatment $2/1 (7/11)
Garnier Nutrisse Color Reviver or Express Retouch Haircolor $4/2 (7/11)
Gillette Disposables 2ct+ $4/1 (7/25)
IAMS Proactive Health Dry CAT Food, any size $3/1 (8/23)
Ivory Moisturizing Body Wash 17.9oz and/or Ivory Deodorant ETS $2/2 (7/25)
Lindt Classic Recipe Bar 4.1oz+ .50/1 (8/1)
L'oreal Paris Superior Preference, Excellence or Feria Haircolor $5/2 (7/11)
Maille Product $1/1 (7/12)
Nexium 24HR Product 14ct+ $2/1 (7/12)
Nexium 24HR Product 42ct $5/1 (7/12)
Preparation H Product $1/1 (7/12)
Preparation H Rapid Relief Cream 1oz or .75oz Product $4/1 (7/12)
Secret Buy one Secret OR Old Spice Dry Spay Antiperspirant – Get one FREE up to $5.99 B1G1 (7/11)
Senokot Laxative Tabl Product $2/1 (7/26)
Senokot Laxative Gummies Dietary Supplemant $5/1 (7/26)
Suave Deodorant $1/2 (7/12)
Suave Deodorant .50/1 (7/12)
Suave Lotion $1/1 (7/12)
Tena any product $5/2 (7/12)
Venus OR Daisy Disposables 2ct+ $4/1 (7/25)