Coupon inserts and sales circulars have been getting thicker again, though deals on certain products are still few and far between. But now that panic buying and chronic shortages have eased, is it time for promotions to get back to normal again?
Yes. And no. It depends on whom you ask.
A number of manufacturers have been providing updates on their performance during the second quarter of the year – the first quarter to feel the full effects of the coronavirus and its impact on our shopping habits, and stores' ability to keep products in stock. During that time, coupon inserts got thinner and sales circulars shrank – in some cases, to the point of nonexistence – as shoppers mostly quit looking for deals and focused on stocking up.
Now that our stockpiles are mostly secure and store shelves are mostly full again, several major manufacturers say it's time to get their promotional plans back on track.
"Yes, we're going to be building back our promotions," Kraft Heinz Chief Financial Officer Paulo Basilio told investors last week. With many of its products well-suited for warm-weather leisure activities like picnics and cookouts, you can usually get good deals on Kraft Heinz products like condiments, hot dogs and Kool-Aid throughout the spring and summer. But this year, as demand for its products outstripped supply, "we pulled back on promotions in places like Memorial Day, which we have never done," CEO Miguel Patricio said. Going forward, you can expect to see a more typical supply of coupons and sales around Labor Day, as "we're investing back in promotional events in the second half," Patricio said.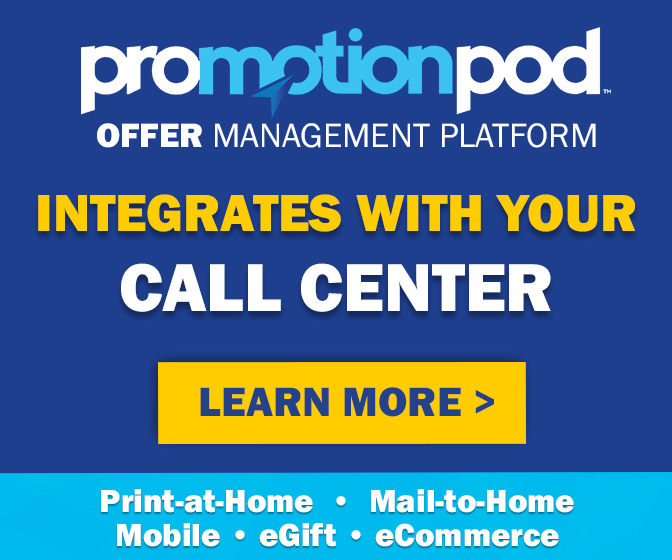 Other products like laundry and home care items have seen heavy demand, prompting companies to pull back on offering deals in those categories as well. "If you just look at what happened (in the second quarter), it's like everybody just eliminated their promotions and coupons," Church & Dwight CEO Matt Farrell told investors.
Church & Dwight owns the Arm & Hammer brand, which makes laundry detergent and cat litter – two categories in which products flew off the shelves during the early weeks and months of the pandemic, regardless of price. Last year, Farrell said, around 36% of all laundry care products were sold on promotion. Over the past few months, that percentage dipped to just 19%. For cat litter, 20% was sold on promotion last year, while this past quarter, it was just 12%. "So just this huge decline seen in the amount sold on deal. Because you didn't have to, right?" Farrell said. But "now that you have normalized in-stock levels, you can expect promotional activity to start normalizing as well."
A third company is also looking to offer more deals – within reason. Colgate-Palmolive Chief Investor Relations Officer John Faucher predicted a "return to a more normalized promotional cadence." But CEO Noel Wallace expressed surprise at some competitors that kept offering deals despite the pandemic. "There was, surprisingly, some aggressive couponing going on that we quite frankly didn't follow, and that we would like to try to avoid in the future as we don't think that's an effective use of money," Wallace said. He pledged "the right promotions" would be "coupled with strong innovation."
That's a tactic also endorsed by Kimberly-Clark, the maker of paper products and personal care items, which says it's not ready to ramp up the coupons and deals just yet. Over the past few months, "volumes sold on promotion in the quarter for the category were down, depending on the category, somewhere between 25% and 50%," CEO Mike Hsu said. "I don't see, certainly from our end, a heavy promotional environment" going forward. Instead, "our strategy," he explained, "is to take the high road, make better products and to bring more consumers into the category."
Focusing on making better, more "irresistible" products, as opposed to merely offering deals, is a strategy that Procter & Gamble has long followed. And that hasn't changed, pandemic or not.
"I don't expect, in the short run, dramatic changes in the promotion environment," P&G CEO David Taylor told investors last week. Sales and coupons for high-demand items like Bounty paper towels and Charmin toilet paper have disappeared, and they may not return any time soon, as long as demand keeps outpacing supply. In the meantime, Taylor said, "we've chosen to stay extraordinarily focused on the strategy, which is focused on investing in the superiority." In other words, as Taylor has explained before, "superior products command premium pricing" – the idea being that shoppers who like your products will eagerly buy them, even without coupons or promotions.
So, depending on what products and what brands you buy, you may find that coupons and deals are starting to get better once again. Other brands, in contrast, may hope you've gotten used to paying full price and will happily continue to do so. If that's not the case for you, better start searching your coupon inserts and sales circulars for "superior deals" – otherwise, you may be paying "superior prices" for "superior products," for some time to come.