You don't have to wait for one of those coupon mailers to show up at your door anymore, to save money on your next visit to a fast food restaurant. The country's two biggest burger chains are the latest to try out new loyalty programs, that will make it easier to earn freebies and coupons for burgers and fries.
Burger King has announced that it's testing a new rewards program, one day after McDonald's announced that it's expanding a rewards program test of its own.
Burger King's "Royal Perks" has debuted in Los Angeles, Miami and in the greater New York City area, with a nationwide rollout expected later this year. For each dollar spent when ordering ahead on Burger King's app or website, users earn ten "crowns" that can be redeemed for free food. But the twist is that everyone gets a perk, every time. At minimum, members are given the option of a free upsized drink, fries or hash browns, every day – a perk that was based on feedback from customers who said they didn't want to wait til they had enough points to get any benefit.
McDonald's, meanwhile, test-launched its own loyalty program late last year in Arizona and Nevada. It's now expanding the test into New England, ahead of a nationwide launch later in the year. Similar to Burger King's program, "MyMcDonald's" members who order through the app or website earn points for every purchase and can redeem those points for free items. The app will also feature personalized promotions and suggestions on what you might like.
It's an interesting about-face for McDonald's, which considered launching a large-scale loyalty program several years ago, and ultimately decided against it. But that was before COVID-19.
The pandemic forced many restaurants to close for a time last year. Even now, many are open for drive-thru only. And with many of us working from home and not making as many trips outside the home, fast food isn't the impulse buy it once was. Restaurants are more reliant on customers making a conscious choice to buy their food, by planning their visit and ordering ahead.
And that's where encouraging customer loyalty comes in. With more fast food restaurant customers ordering digitally these days, restaurants are starting to realize that the best way to earn repeat business is by encouraging customers to visit their website and app by offering perks and freebies.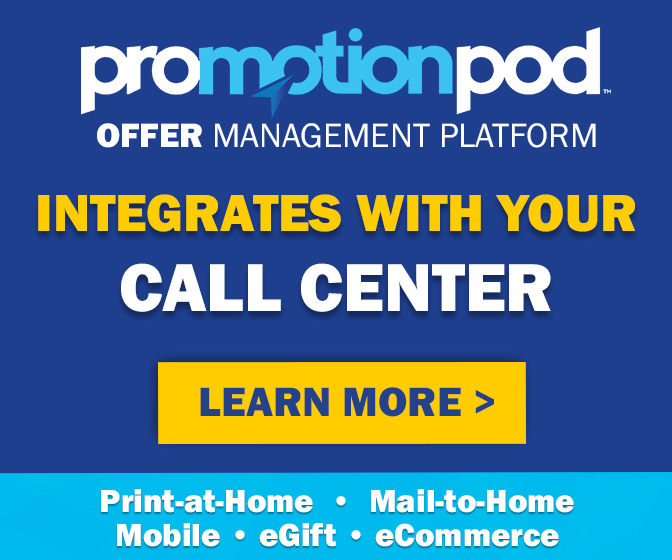 Several competitors to McDonald's and Burger King had already figured this out. A number of them introduced their own loyalty programs last year, in the midst of the pandemic.
In June, Taco Bell introduced "Taco Bell Rewards," offering a free $5 meal deal to new members. The offer proved to be so popular, Taco Bell's website and app crashed the day of the program's launch.
A month later, Wendy's launched "Wendy's Rewards," a straightforward points-for-perks program, with "opportunities to earn bonus points on certain items from time to time."
And White Castle introduced "Craver Nation" in September. Members get access to monthly coupons and special offers, but there are no hoops to jump through. The main feature of the program is individualized offers based on your purchase history. "No two customers are quite alike, which is why we're offering a personalized experience that's not based on points or the number of purchases, but instead on their individual preferences," White Castle CEO Lisa Ingram explained.
One of the most popular and long-lasting fast food loyalty programs is offered by what's become one of the most-loved fast food restaurants. Last month, the marketing firm MBLM's Brand Intimacy Study declared Chick-fil-A the top fast food brand "based on emotional connections during the pandemic." Chick-fil-A launched its loyalty program back in 2016, long before most of its competitors had even considered starting their own. And that commitment to long-term loyalty is apparently paying off.
Overall, "since the start of COVID-19, daily fast food consumption has increased by 37%," MBLM reported. "Consumers have turned to fast food for comfort and calm, for prepared meals, and for providing a sense of normalcy and routine." Going forward, and post-pandemic, "technology will likely continue to play a larger role in how we interact with fast food brands," MBLM continued, "as many consumers prefer to order ahead, flag their arrival via their mobile phone, and track deliveries."
Even before its loyalty program launch, Burger King had announced plans a couple of months ago to upgrade its drive-thrus with interactive menuboards, The menus can communicate with your phone and display customized suggestions based on your favorite purchases. McDonald's is making similar upgrades, linking your phone with the menuboard so loyalty program members are welcomed by name when you pull into the drive-thru.
Let that serve as a reminder that joining a loyalty program means agreeing to share information about yourself, your preferences and your purchases. Free burgers and fries are nice, as long as you realize that those freebies will come at a cost. After all, as they say – there's no such thing as a free lunch.