(4/30 update: The second suspect in the case has now pleaded guilty as well)
Be warned if you decide to get into the counterfeit coupon business – a single customer could bring it all crashing down, and cause you to lose your freedom, your livelihood – and your home.
Less than two weeks after a criminal case against them was unsealed, one half of a Virginia couple has pleaded guilty to his role in a counterfeit coupon scheme that defrauded retailers and manufacturers out of tens of millions of dollars. And the whole scheme unraveled thanks to a "coupon enthusiast" who was suspicious of the high-value coupons being offered for sale online, and alerted authorities.
43-year-old Pacifico Talens of Virginia Beach, Virginia made his initial appearance in federal court yesterday and reached a plea agreement, admitting guilt to a single charge of mail fraud. He and his wife, 41-year-old Lori Ann Talens, were charged earlier this month with mail and wire fraud, for allegedly running a counterfeit coupon business from their home.
Back in 2017, court documents state that "an individual who is a coupon enthusiast" contacted the Coupon Information Corporation, which represents manufacturers in fighting coupon fraud. The individual told the CIC about a social media user who was creating and selling counterfeit coupons online.
So the CIC enlisted the tipster to go undercover. The individual made contact with the seller, known as "MasterChef," on the encrypted private messaging app Telegram. MasterChef "shared photographs of the various counterfeit coupons," the court documents state. The individual then made several coupon purchases over a nine-month period, and provided them to the CIC.
The CIC examined the coupons and confirmed that all of them were counterfeit, "and were near, equal to, or even exceeded the full retail value of the product indicated on the coupon."
The CIC contacted the U.S. Postal Inspection Service to launch a formal investigation, during which the tipster assisted by making additional purchases. The return addresses on the envelopes of fraudulent coupons were various fictitious addresses in Maryland. But "one of the pictures MasterChef sent contained longitude and latitude data in the file's metadata," the court documents explain, which led investigators "to an approximate location in Virginia Beach, Virginia, where the defendant Pacifico Talens and his wife, Lori Ann Talens resided."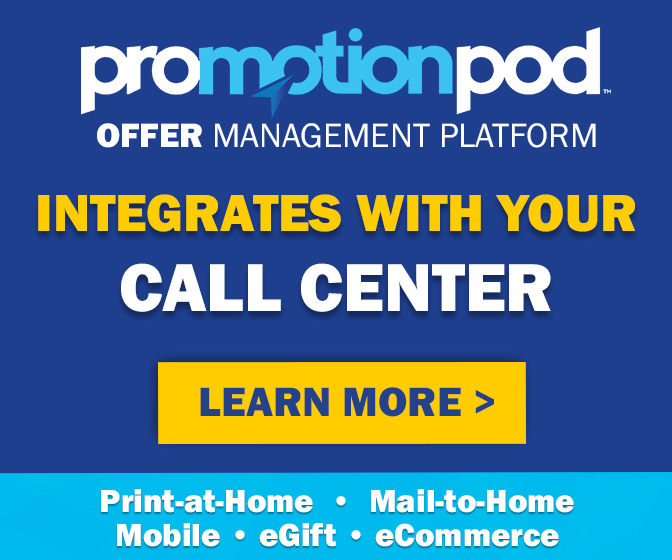 That was enough for investigators to obtain a search warrant. Agents entered the Talens' home in May 2020 and reported discovering "numerous counterfeit coupons, printers, and electronic devices used in the manufacture of counterfeit coupons," along with nearly $1 million worth of counterfeit coupons "scattered throughout (the) house."
Until recently, Lori Ann Talens identified herself online as the owner of a now-defunct company that designed and printed business cards, signs, banners, flyers and other promotional material for local businesses. So she may have been familiar with printing "promotional material" like, say, coupons.
Investigators examined her computer and reported that it contained designs for approximately 13,315 counterfeit coupons, for at least 132 different brands. Many of the coupons were described as "Frankenstein" counterfeits, so named because they are stitched together with parts of other legitimate coupons. "For example," the court documents explain, "the counterfeiter may take a product image from one manufacturer's website, the text from a different manufacturer's coupon, and a barcode from a third manufacturer, or the counterfeiter may generate a barcode using a different manufacturer's identification number."
While Lori Ann Talens was believed to be the creator and seller of the coupons, Pacifico Talens was said to have been "aware of his wife's activities, profited off them, and assisted the operation of the scheme" by testing the coupons at various retailers to ensure they worked, using some of the counterfeit coupons to purchase items himself, selling counterfeits to his co-workers, and shipping packages of counterfeit coupons that his wife allegedly sold.
Investigators estimate that the Talens allegedly sold and caused to be redeemed coupons with a face value of nearly $32 million, ranging from a mere $5 worth of coupons for brands like Beyond Meat, Newell Brands and Schwans, to $2,578,981.76 worth of counterfeit Unilever product coupons, $2,862,514.22 worth of Procter & Gamble coupons and a whopping $8,999,717.02 worth of counterfeit coupons for Kimberly-Clark products.
As part of his plea agreement, Pacifico Talens agreed to pay forfeiture and restitution, in an amount to be determined at sentencing. Among the assets identified as being subject to forfeiture are $24,742.94 in cash from various accounts, more than $700,000 worth of cryptocurrency – and the Talens' home in Virginia Beach.
Talens is due to be sentenced in August, and faces a potential prison sentence of up to 20 years, plus a fine of up to $250,000, in addition to the forfeiture and restitution. His wife is due to make her initial court appearance later this week, during which she's expected to enter her own plea.
And the anonymous tipster who took action instead of remaining silent could provide some important lessons to all couponers: speaking out can make a difference, and if a coupon being sold online seems too good to be true – it probably is.
Image source: cpyles