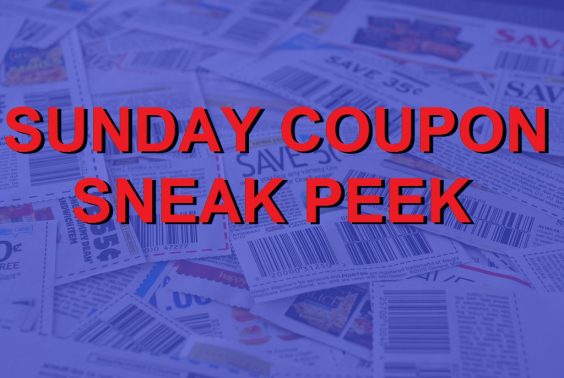 You should find up to two coupon inserts in your Sunday newspaper this weekend, one each from SmartSource and Save (formerly known as RetailMeNot Everyday). Here's a preview of the coupons to look out for.
In the meantime, plan for the rest of your year and check out the exclusive, official and accurate 2021 coupon insert schedule here. You can also search our coupon database for additional coupons.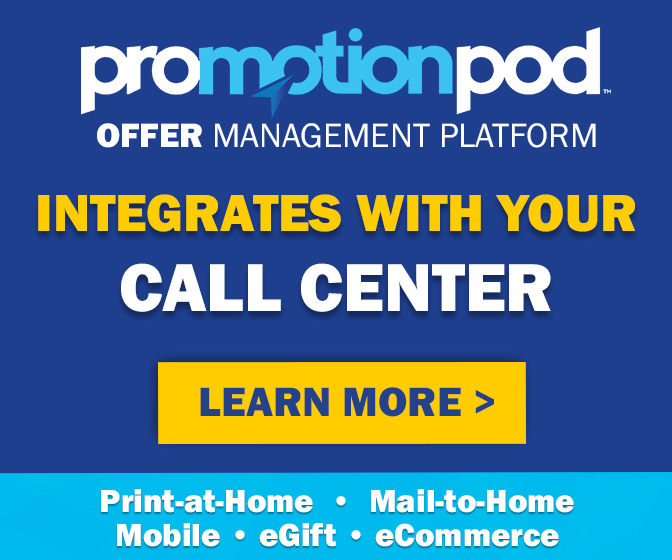 And be sure to look at the latest cash-back offers from Ibotta, Checkout 51 or Makeena for additional savings, or check out Merryfield or Fetch Rewards to see how you can turn your receipts into gift cards!
And now, as provided by Sunday-Coupons.net, here are the coupons to watch for this weekend:
SmartSource coupon insert – May 23, 2021
Affresh Product $1/1 (6/20)
Air Wick Scented Oil Twin Refill $1.50/1 (6/25)
Air Wick Freshmatic Automatic Spray Refill $2/1 (6/25)
Avocados from Mexico .75/3 (8/22)
Bausch & Lomb Renu 12oz+ $3/1 (6/6)
Bausch & Lomb Renu Twin $6/1 (6/6)
Chobani Single-Serve Non Dairy or Single-Serve Greek $1/3 (5/23-6/23)
Chobani Single-Serve Non Dairy or Single-Serve Greek $1/5 (5/23-6/23)
Chobani Coffee Creamer, or Non Dairy Oat Creamer, Non Dairy Oat Milk Shelf Stable, Non Dairy Oat Milk $1/1 (5/23-6/23)
Chobani Coffee $1/1 (5/23-6/23)
Clairol Nice N Easy Root Touch Up Permanent or Natural Instincts Hair Color (exc. Natural Instincts Crema Keratina Hair Color) $6/2 (6/12)
Clairol Temporary Root Touch-Up Concealing Powder OR Root Touch-Up Color Blending Gel $2/1 (6/12)
Clairol Age Defy Hair Color Or Specialty Blonding Collection $2/1 (6/12)
Clairol Nice 'n Easy, Root Touch-Up Permanent, or Natural Instincts Hair Color (exc. Natural Instincts Crema Keratina Hair Color) $3/1 (6/12)
Claritin Non-Drowsy 24ct+ (exc. Claritin-D) $3/1 (6/20)
Claritin Non-Drowsy 56ct+ (exc. Claritin-D) $9/1 (5/30)
Claritin-D Non-Drowsy 15ct+ $8/1 (5/30)
Claritin-D Product 15ct+ $3/1 (6/20)
Coast Product (exc. Product $1 or Less, DND) $1/1 (6/20)
Colgate Renewal Gum, Total, Optic White, Enamel Health, Sensitive, or Max Fresh Toothpaste 3oz+ $1/1 (6/5)
Colgate Renewal Gum, Total, Optic White, Enamel Health, Sensitive, or Max Fresh Toothpaste (Multypacks Only) $1.50/1 (6/5)
Colgate Mouthwash or Mouth Rinse 400ml+ $1/1 (6/5)
Compound W Nitrofreeze $4/1 (7/3)
Compound W Product $1/1 (7/3)
Coppertone Product 4oz+ $5/2 (6/12)
Coppertone Product 4oz+ $2/1 (6/12)
Cortizone 10 Product (ETS) $1.25/1 (6/19)
Covergirl Eye Product (exc. 1 Kit Shadows,accessories and ETS) $3/1 (6/19)
Covergirl Face Product (exc. Cheekers, Accessories and ETS) $3/1 (6/19)
Covergirl Clean Beauty $2/1 (6/19)
Dentek Dental Guard $5/1 (7/3)
Dentek Floss Packs $1.74+ $1.75/1 (7/3)
Dentek Product $2.49+ $2.25/2 (7/3)
Efferdent Product 90ct+ $2.50/1 (7/3)
Gold Bond Powder, Foot Care, First Aid (ETS) $1.50/1 (6/19)
Gold Bond Ultimate Hand Cream (ETS) $2/1 (6/19)
Gold Bond Ultimate Product (ETS) $3/2 (6/19)
Phazyme Product $2/1 (7/3)
Pine Sol Multisurface Cleaner 40oz+ $1/2 (6/30)
Ray's Barbeque Sauce No Sugar Added $1/1 (6/27)
Red Gold Redpack, Huy Fong, And/or Sacramento 10oz+ .60/3 (7/31)
Sally Hansen Miracle Gel Nail Color or Top Gel (inc. Miracle Gel Cruella) $1/1 (6/30)
Sticky Fingers Sugar Free Barbeque Sauce $1/1 (6/27)
Sticky Fingers Barbeque Sauce Any Flavor, Any Size $1.50/1 (6/27)
Summer's Eve Active Chafe Gel or Active Spray $1/1 (7/3)
Summer's Eve External $1.50/2 (7/3)
Sweet Baby Ray's Marinade, Wing, Dipping or Hot Sauce $1/2 (6/27)
Sweet Baby Ray's Marinade, Wing, Dipping or Hot Sauce $1.50/2 (6/27)
Tagamet HB 200 30ct+ $2/1 (7/3)
Wonderful Pistachios No Shells 5.5oz+ $1/1 (8/22)
Zest Product (exc. Product $1 or Less, DND) $1/1 (6/20)
Save coupon insert – May 23, 2021
All Product (ETS) $1/1 (6/6)
Ben & Jerry's Doggie Desserts $1/2 (6/21)
Ben & Jerry's Pint Slices 3ct or Bag Of Cookie Dough Chunks 8oz (DND) $1/1 (6/21)
Ben & Jerry's Pints (DND) $1/2 (6/21)
Breyers 48oz $1/1 (6/5)
Deer Park 100% Natural Spring Water 1 Liter $1/2 (7/22)
Deer Park 100% Natural Spring Water Multipack $1.50/2 (7/22)
Dr Scholl's Insole or Over The Counter Treatment Priced $9.95+ $5/1 (6/30)
Dr Scholl's Insoles Insole or Over The Counter Treatment Price $5.95+ $3/1 (6/30)
Garnier Nutrisse or Color Reviver Hair Color $4/2 (6/5)
Johnson's or Desitin (exc. Gift and ETS) $2/1 (6/5)
Johnson's or Desitin (exc. Gift and ETS) $1/1 (6/19)
Lindt Full Size Excellence or Classic Recipe Bar .50/1 (8/1)
Neutrogena Suncare (exc. Clearance and ETS) $1.50/1 (6/19)
Nexium 24HR Product $2/1 (6/20)
Nexium 24HR Product 28ct+ $5/1 (6/6)
Perrier Slim Can Multipack $2/1 (7/22)
Poland Spring 100% Spring Water 1 Liter Bottles $1/2 (7/22)
Poland Spring 100% Spring Water Mulitpacks (8oz, 12oz, 5L, 700ml, 1L) $1.50/2 (7/22)
Polident Propartial $1.50/1 (6/22)
Polident Propartial $5/3 (6/22)
Purina Temptations Creamy Purrrr-ee Treats For Cats .75/1 (7/18)
Purina Temptations Meaty Bites for Cats 1.5 oz – Buy One Get, One Free up to $3.50 B1G1 (7/18)
REMfresh Product 20ct or 36ct $3/1 (6/20)
Renuzit Adjustable Air Freshener Cones 3pk or Renuzit Snuggle Oil or Diffuser $1/1 (6/6)
Renuzit Air Freshner Cones 3pk or Snuggle Oil or Oil Diffuser $1/1 (6/6)
Renuzit Adjustable Air Freshener Cones – Buy 4, Get 2 Free up to $2.20 B4G2 (6/6)
Snuggle Product (ETS) $1/1 (6/13)
Target Target Gift Card WYB $25+ Select Mars Dog/cat Food – Iams, Pedigree, Ceasar, Crave, Nutro $5/$25 (7/31)
Temptations Creamy Purrr-ee Treats for Cats .75/1 (7/18)
Temptations Meaty Bites Cat Treats – Buy One, Get One Free B1G1 (7/18)
Zyrtec Adult 24ct-60ct or Children's 24ct or 8oz $4/1 (6/6)