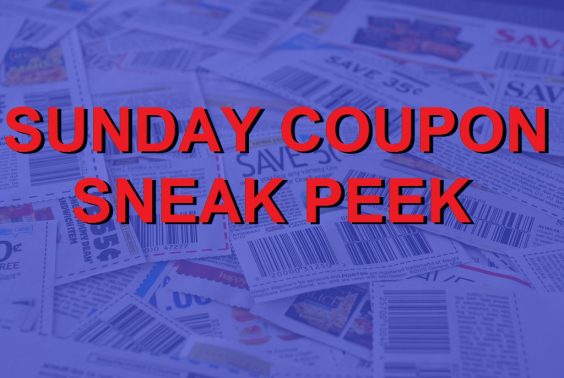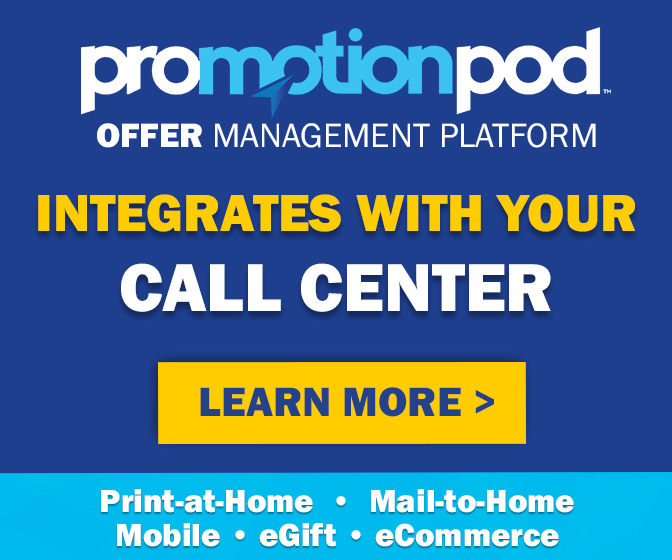 You should find up to two coupon inserts in your Sunday newspaper this weekend, a small one from Save (formerly known as RetailMeNot Everyday) and the much-anticipated Procter & Gamble (which was always scheduled for this weekend, despite a false alarm last week). Here's a preview of the coupons to look out for.
In the meantime, plan for the rest of your year and check out the exclusive, official and accurate 2021 coupon insert schedule here. You can also search our coupon database for additional coupons.
And be sure to look at the latest cash-back offers from Ibotta, Checkout 51 or Makeena for additional savings, or check out Merryfield or Fetch Rewards to see how you can turn your receipts into gift cards!
And now, as provided by Sunday-Coupons.net, here are the coupons to watch for this weekend:
Save coupon insert – May 30, 2021
Biotene Supplements (ETS) $2.50/1 (6/13)
Centrum or Centrum Silver Tablets 50ct+ or Centrum + Probiotics 30ct (exc. Centrum MultiGummies and ETS) $3/1 (6/13)
Centrum Supplements (ETS) $2/1 (6/27)
Minute Maid Frozen Novelty $1/1 (6/21)
Pepcid 24ct+, Imodium (exc. 6ct) or Lactaid Supplement (ETS) $2/1 (6/27)
Polident 84ct+ $2/1 (6/29)
Super Poligrip 2.2oz+ $1.50/1 (6/29)
Super Poligrip 2ct or 3ct $2.50/1 (6/29)
P&G brandSAVER coupon insert – May 30, 2021
9 Elements Multipurpose Cleaner or Bathroom Cleaner, Bathroom Cleaner or Liquid Dish Soap – Buy One, Get One Free up to $4.99 (ETS) B1G1 (7/3)
9 Elements Laundry Detergent (ETS) $3/1 (7/3)
9 Elements Purifying Softener (ETS) $3/1 (7/3)
Always Discreet Incontinence (exc. Other Always and ETS) $5/2 (7/3)
Bevel Men's Shave Starter Kits (Valid On Bevel Complete Men's Shave Starter Kits Only. Not Valid On Individual Bevel Shaver Items) $10/1 (7/3)
Bevel Hair Products (inc. Beard Conditioner, Sulfate Free Shampoo, or Conditioner, Curl Cream or 2 In 1 Pomade For Waves + Beards) $4/2 (7/3)
Bounty Paper Towels (ETS) .25/1 (6/12)
Cascade Dishwasher Detergent or Cleaner (ETS) .50/1 (6/12)
Cascade Rinse Aid (ETS) $1/1 (6/12)
Charmin Toilet Paper (exc. Single Rolls and ETS) .25/1 (6/12)
Charmin Flushable Wipes (ETS) .25/1 (6/12)
Crest Mouthwash 473ml/16oz $1/1 (6/12)
Crest Kids Toothpaste 4.2oz+ or Oral-B Kids Manual Toothbrush (ETS) .50/1 (6/12)
Crest Toothpaste or Liquid Gel 3oz+ (exc. 4.6oz Cavity, Base Baking Soda, Tartar Control/protection, Kids and ETS) $1/1 (6/12)
Dawn Ultra 34oz-75oz Dishwashing Liquid or Foam (exc. Powerwash, Simply Clean and ETS) $1/1 (6/12)
Downy Liquid Fabric Conditioner 174ld OR Bounce/Downy WrinkleGuard Sheets 160ct or Bounce Pet Hair & Lint Guard 160ct OR In Wash Scent Boosters 20.1oz-25.5oz (inc. Unstopables, Fresh Protect, Odor Protect, Infusions and Dreft Blissfuls) or Downy Defy Damage Beads 22.9-24.6 oz (ETS) $3/1 (6/12)
Downy Liquid Fabric Conditioner 60-150ld (inc. Infusions Liquid Fabric Enhancer 48-120 ld) OR Downy Odor Protect 32-81 oz or Downy WrinkleGuard 25-64 oz OR Downy Intense 25-64 oz OR Downy Nature Blends 44-103 oz OR Bounce/Downy Sheets 70-250 ct (inc. Bounce/Downy WrinkleGuard 40-130 ct or Bounce Pet Hair and Lint Guard 40-130 ct) OR Downy In Wash Scent Boosters 5.7-14.8 oz (inc. Downy Unstopables, Fresh Protect, Odor Protect, Infusions and Dreft Blissfuls) OR Downy Defy Damage Beads 18.1-19.5oz OR Bounce Rapid Touch Up 3 In 1 Spray 9.7oz or Downy Wrinkle Releaser Spray 9.7oz OR Bounce/Downy Spray Bundle Pad (ETS) $1/1 (6/12)
Dreft Newborn Laundry Detergent 50oz+ or Dreft Active Baby Laundry Detergent 50oz+ or Dreft Pure Gentleness Laundry Detergent 75oz (ETS) $3/1 (7/3)
Febreeze Plug Scented Oil Warmer – Buy One, Get One Free up to $3 (ETS) B1G1 (6/12)
Fixodent Adhesive Pack 2oz+ Twin or Triple Pack (ETS) $2/1 (6/12)
Fixodent Adhesive 1.4oz+ (exc. Twin Packs and ETS) $1/1 (6/12)
Gain Dishwashing Liquid 21.6oz+ (ETS) $1/2 (6/12)
Gain Flings 16-25 ct or Gain Ultra Flings 18ct or Gain Liquid Laundry Detergent 50-150 oz or Essential Oils Laundry Detergent 42oz+ or Liquid Fabric Softener 60ld+ or Gain or Gain Fireworks In Wash Scent Boosters 7.2-14.8 oz+ or Sheets 120ct+ or Powder Laundry Detergent 63ld+ (exc. Gain Essential Oils Laundry Detergent, Gain Flings 9ct or less and ETS) $2/1 (6/12)
Gain Flings 12-14 ct or Gain Liquid Fabric Softener 48ld or Gain Botanical 52ld or Gain Fireworks In Wash Scent Boosters 5.7oz or Sheets 105ct or Powder Laundry Detergent 22-40ld (exc. Gain Ultra Flings, Gain Liquid Laundry Detergent, Gain Flings 9ct or less and ETS) $1/1 (6/12)
Gillette Razor (exc. Disposables, Venus and ETS) $3/1 (7/3)
Head & Shoulders Product (ETS) $3/2 (6/12)
Herbal Essences Bio Renew Shampoo, Conditioner or Styling (exc. Masks, 100ml Shampoo, Conditioner, Color, Body Wash and ETS) $2/2 (6/12)
Luvs Diapers (ETS) $1.50/1 (6/12)
Metamucil Fiber Supplement (ETS) $2/1 (6/12)
Nervive Product (ETS) $2.50/1 (6/12)
Olay Bar 4ct+ or Body Wash or Rinse Off Body Conditioner or Hand and Body Lotion (ETS) $1/1 (6/12)
Oral-B Replacement Brush Heads (ETS) $3/1 (6/12)
Oral-B Rinse 475ml+ (ETS) $2/1 (6/12)
Oral-B Adult or Kids Battery Toothbrush (ETS) $2/1 (6/12)
Oral-B Adult Manual Toothbrush 1ct or Multipacks 3ct+ (exc. Healthy, Cavity Defense,clean and ETS) $1/1 (6/12)
Pampers Wipes 56ct+ (ETS) .50/2 (6/12)
Pampers Easy Ups Training Underwear or Splashers Swim Diapers (ETS) $2/1 (6/12)
Pantene Products Including Gold Series Collection (exc. Nutirient Blends, Non-wash, Pantene 10.1oz, Miracle Rescue, 1 Step Nourishing Mask and ETS) $4/3 (6/12)
Prilosec OTS (ETS) $1/1 (7/3)
Puffs Facial Tissue includes Multipacks (exc. Puffs To Go and ETS) .25/1 (6/12)
Secret Outlast, Fresh or Old Spice Red or Gillette Invisible Solid (ETS) $5/3 (6/12)
Stressballs Product (ETS) $2/1 (6/12)
Swiffer Product (exc. Wet Refill Cloths, 1ct, 2ct Dusters and ETS) $1/1 (6/12)
Tide Laundry Detergent Pods 32ct+ (inc. Tide Pods 26ct or Tide Hygienic Clean Power Pods Laundry Detergent 21ct+, exc. Tide Liquid or Powder, Tide Pods 35ct, Tide Simply Liquid Detergent, Tide SImply Pods and ETS) $3/1 (7/3)
Tide Laundry Detergent Pods 31ct- (inc. Tide Pods 35ct, exc. Tide Liquid/powder, Pods 26ct, Tide Hygienic Clean Power PODS Laundry Detergent, Tide Simply Liquid Laundry, Simply Pods, Tide PODS 9ct or less and ETS) $2/1 (7/3)
Tide Laundry Detergent 92oz+ Hygenic Clean Heavy Laundry Detergent 69oz+ or Studio By Tide Laundry Detergent 75oz or Purclean Laundry Detergent 69oz+ (exc. Tide Pods, Tide Rescue, Tide Simply Laundry, Tide Simply Pods, Tide Detergent 10oz and ETS) $3/1 (7/3)
Tide Laundry Detergent 75oz- or Studio By Tide Laundry Detergent 40oz or Purclean Laundry Detergent 46oz or less or Antibacterial Spray or Tide To Go Instant Stain Remover 10ct or Tide To Go Instant Stain Remover Pen 3ct (exc. Tide Pods, Tide Rescue, Tide Simply Laundry, Tide Simply Pods, Tide Detergent 10oz and ETS) $2/1 (7/3)
Venus Product (exc. Disposables) $3/1 (7/3)
ZZquil or Pure Zzz (ETS) .50/1 (6/12)