If you use a cash-back app like Ibotta or Checkout 51, you're accustomed to scanning through the available offers, activating the ones you're interested in, and making sure you buy the right product in order to get your rebate. But what if you could get cash back just for going grocery shopping, no matter what you buy?
The savings app GetUpside, which began in 2016 by providing cents-per-gallon rebates at gas stations, and later broadened to include percent-per-purchase rebates at restaurants and other local retailers, is now expanding its reach into the grocery space, nearly doubling its number of grocery partners over the past few weeks. Visit a participating local grocery store, activate an offer, and you'll get cash back in the form of a percent off your total purchase, without having to activate any specific offers or buy any promoted products.
With so many grocery cash-back apps competing with each other to offer the same types of discounts on the same types of products, GetUpside appears to have found a way to put a unique spin on the idea of grocery rebates – enticing shoppers to visit specific grocery stores, instead of enticing them to buy specific products from participating brands. If you need food and aren't picky about where you get it, you just open the app and check out a map of participating nearby grocery stores and their offers – anywhere from a few percentage points cash back, to as much as 20%, with a minimum spend required. Once you activate an offer, you just go shopping, buy what you want, use the app to submit your receipt and get your cash back. "No special cards or numbers to remember," GetUpside explains, and "no coupons to bring."
While most grocery rebate apps are essentially digital replacements for coupons, helping brands push their products to potential customers, GetUpside sees itself as helping retailers generate foot traffic and customer loyalty, by "delivering personalized offers that attract new customers," and getting "regular customers to come back more often with larger basket sizes." If you need to go grocery shopping and want to save some money without having to clip coupons or page through circulars, you can scan nearby stores' percent-off offers and save money that way. Perhaps the app will entice you to try out a grocery store you don't typically visit, or return to a store if the offers are good enough to keep you coming back.
The app isn't working with most major grocery chains just yet. But it began working with small, regional chains last year like Carlie C's in the Raleigh-Durham, North Carolina area, and Gelson's in Southern California, and just recently added several more grocers including Woodman's Market in the Chicago area and Lunds & Byerlys in the Twin Cities, Minnesota area. There are now nine grocery partners in all, and "if you don't see grocery stores on your app yet, be sure to stay tuned!" GetUpside says.
If you're already a couponer or deal-seeker, GetUpside could be a way to supplement your savings, though you can't necessarily double-dip the way you can by combining coupons and certain cash-back offers from other apps. Since you get cash back based on a percent of the amount you actually spend, then coupons and sales will reduce your total, and therefore reduce your cash back. GetUpside is also a partner to Checkout 51, so it warns that "cash back for a receipt can only be issued once," so "a receipt may be denied if it's been processed by an affiliate cash back program, such as Checkout 51."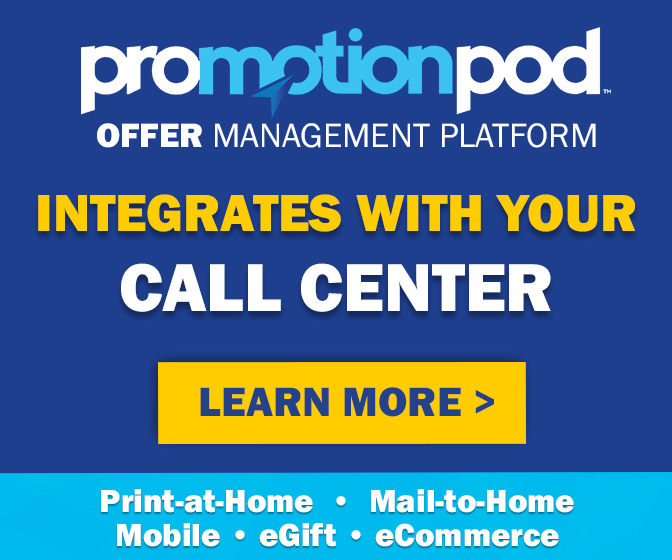 Offers are individually personalized for each user. So a retailer may give one person who's never shopped with them a large offer to try them out, while "for you, maybe you're already a very loyal customer," GetUpside explains, "so they'll give you offers to keep your business, but they might not be as high as a new introductory offer for a new customer."
Regardless of how much cash back you're offered, GetUpside says it's small price to pay for participating retailers. It says the average retail partner sees a 3-5% increase in profit, while customers return 1.6 times more frequently and buy 35% more each shopping trip.
And participating grocers seem to be pleased so far, at least based on their public statements.
"We pride ourselves on giving each customer exceptional value and savings opportunities, so they have the best shopping experience possible," Woodman's president Clint Woodman said. "By partnering with GetUpside, we are extending our commitment to savings opportunities while we reach new customers and motivate our current customers to come back more often."
"We pride ourselves on providing each customer personal attention and exceptional value so they have the best shopping experience possible," Lunds & Byerlys COO Phil Lombardo said. "By partnering with GetUpside, we are extending our commitment to personalized experiences while we reach new customers and motivate our current customers to come back more often."
Okay, so it seems the grocery chains' public statements aren't exactly unique. But at least GetUpside promises the offers in its app are. So if you're looking for a new way to save on your groceries, you might want to add another app to your savings arsenal. Then, no matter what you buy, saving money could be as easy as just snapping your receipt.
Image source: GetUpside