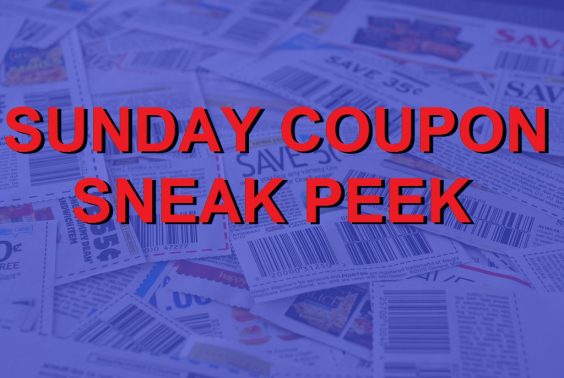 You should find up to four coupon inserts in your Sunday newspaper this weekend, one each from SmartSource, Save, Unilever and P&G. Here's a preview of the coupons to look out for.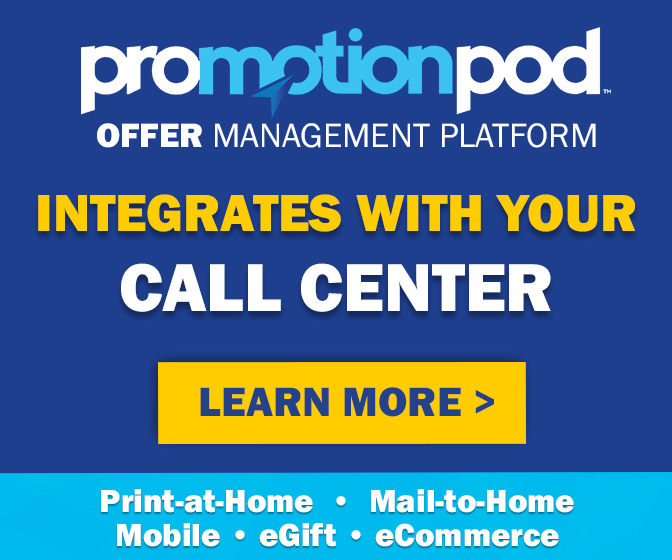 A couple of notes: the Save insert will mark the return of coupons for Kellogg products, which haven't been seen in any insert in almost seven months. And be sure to read this update on what you can and can't expect in your P&G brandSAVER going forward.
In the meantime, plan for the rest of your year and check out the exclusive, official and accurate 2022 coupon insert schedule here. You can also search our coupon database for additional coupons.
And be sure to look at the latest cash-back offers from Ibotta, Checkout 51 or Makeena for additional savings, or check out Merryfield or Fetch Rewards to see how you can turn your receipts into gift cards!
And now, as provided by Sunday-Coupons.net, here are the coupons to watch for this weekend:
SmartSource coupon insert – July 31, 2022
Aleve Product 40ct+ or Aleve X Product (exc. Aleve-D Products) $3/1 (8/14)
Aleve Product 80ct+ or Aleve X Product (exc. Aleve-D Products) $4/1 (8/14)
AstePro Allergy Product 60 sprays+ $7/1 (8/14)
Bayer Aspirin Product 100ct+ $1/1 (8/21)
Bayer Aspirin Product 200ct+ $2/1 (8/21)
Chobani Coffee Cold Brew $1/1 (8/27)
Chobani Non Dairy Oatmilk $1/1 (8/27)
Chobani Probiotic Drink 14oz $1/1 (8/27)
Citracal Product (exc. Gummies) $3/1 (8/14)
Claritin Non-Drowsy Children's Chewable Tablets 20ct+ or Claritin Children's Syrup 4oz+ $4/1 (8/28)
Claritin Non-Drowsy 24ct+ $4/1 (8/28)
Claritin-D Non-Drowsy 15ct+ $4/1 (8/28)
Ensure Complete, Ensure Max Protein, Ensure High Protein, Ensure Enlive, Ensure Clear or Ensure Plant Based Protein Complete Multipacks $3/1 (9/10)
Flintstones or One A Day Multivitamin Product $3/1 (8/14)
Glucerna Product $3/1 (9/11)
One A Day Multivitamin Product 65ct+ or One A Day Prenatal or Postnatal $4/1 (8/14)
One A Day Multivitamin Product $4/1 (8/14)
Scotties Facial Tissues Single Box .50/2 (10/31)
Tena Product $2/1 (8/14)
Save coupon insert – July 31, 2022
CeraVe Acne (ETS) $3/1 (8/20)
CeraVe Cleanser (exc. 1oz, Cleanser Bar and ETS) $3/1 (8/20)
CeraVe Product (ETS) $2/1 (8/20)
CeraVe Sun (exc. Baby and Sunscreen Sticks) $3/1 (8/20)
Dove, Dove Men+Care, Degree or Degree Men Dry Spray Antiperspirant (ETS) $3/2 (8/13)
Garnier Fructis Shampoo, Conditioner, Treatment or Styling Product (exc. 1oz, 2oz, 2.9oz, 3oz ETS, Twin Packs or Value Packs) $4/2 (8/6)
Garnier Whole Blends Shampoo, Conditioner or Treatment (exc. 3oz ETS, Twin Packs or Value Packs) $4/2 (8/6)
GenTeal Tears Eye Drops $3/1 (8/27)
Kellogg's Club Minis and/or Crisps 7.1oz+ $1/2 (9/25)
Kellogg's Cereal 5oz+ Including Kellogg's Snack Mix $1/2 (9/25)
L'Oreal Paris Elvive Haircare or Advanced Hairstyle or Ever Haircare (exc. 1oz, 3oz Shampoo + Conditioner, Twin Packs or Value Packs) $5/3 (8/6)
L'Oreal Paris Ever Shampoo, Conditioner or Treatment (exc. 3oz ETS, Sheet Masques or Kits) $5/2 (8/6)
L'Oreal Paris Le Color Gloss, Root Precision or Magic Root Cover Up Product $3/1 (8/13)
L'Oreal Paris Root Rescue $2/1 (8/13)
L'Oreal Paris Superior Preference, Excellence, Feria, Root Precision or Magic Root Cover Up Product $6/2 (8/13)
Pataday Eye Allergy Itch Relief Drops $5/1 (8/27)
SlowMag Mg Muscle and Heart or Clam and Sleep $5/1 (8/31)
SlowMag Mg Gummies $5/1 (8/31)
Vaseline Lotion 6.8oz+ (ETS) $2.50/2 (8/13)
Unilever Super Saver coupon insert – July 31, 2022
Axe Hair Product (exc. Twin Packs and ETS) $1.50/1 (8/13)
Axe Fresh Collection Product (exc. Twin Packs and ETS) $2/1 (8/13)
Axe Deodorant, Body Spray or Body Wash Product – Buy One, Get One Axe Body Spray Free up to $8 (exc. Twin Packs and ETS) B1G1 (8/13)
Dollar Shave Club Razor Starter Set and Any One Razor Blade Refill Pak (4ct or 8ct) or Shave Aid Product (ETS) $5/1 (8/27)
Dollar Shave Club Product (ETS) $3.50/1 (8/27)
Dove Buy One Men+Care Body Wash Product 13.5+, Get One Antiperspirant Product FREE up to $7.99 (exc. Twin Packs ETS) B1G1 (8/13)
Dove Hand Wash Product – Buy One, Get One Free Up To $4.99 (ETS) B1G1 (8/13)
Dove Hand Sanitizer Gel Product – Buy One, Get One Free Up To $4.99 (ETS) B1G1 (8/13)
Dove Body Love Cleanser (exc. Twin Packs and ETS) $3/1 (8/13)
Dove Hair Care Products (exc. Dove Men+Care and ETS) $3/2 (8/13)
Dove Body Wash Product 22oz+ (exc. Twin Packs and ETS) $1/1 (8/13)
Dove Men+Care Hair Care Product (exc. Twin Packs and ETS) $2/1 (8/13)
Dove Body Love Pre-Cleanse Shower Butter Product (exc. Twin Packs and ETS) $3/1 (8/13)
Nexxus Product (exc. 5.1oz Wash & Care, Masque Sachets and ETS) $5/1 (8/13)
Shea Moisture Product (exc. Bar Soap, Lip Balm, Single Use Packets, Sheer Masks and ETS) $5/2 (8/13)
Suave Professionals Shampoo or Conditioner Products From The Pink, Green or Gold Collections (ETS) $1/1 (8/13)
Suave Antiperspirant or Deodorants (exc. Twin Packs and ETS) .50/1 (8/13)
Suave Kids Hair Care Product (ETS) $1/1 (8/13)
TreSemme Shampoo or Conditioner 28oz or 39oz (ETS) $3/2 (8/13)
TreSemme Pro Collection or Shampoo or Conditioner or Treatment (ETS) $3/2 (8/13)
P&G brandSAVER coupon insert – July 31, 2022
Align Probiotic Supplement Product (ETS) $2/1 (8/13)
Always Discreet Incontinence Product (exc. other Always Products, Always Discreet Liners 24ct & 26ct, other Always Products and ETS) $5/2 (8/27)
Always Ultra Thin or Maxi Pads 14ct+ or Always Liners 32ct+ (exc. Always Radiant, Always Infinity, Always Pure Cotton Pads, Always ZZZs, Always Discreet, Always Intimate Care Washes and Wipes) $3/2 (8/27)
Always ZZZs Pads 10ct+, Always ZZZs Underwear 3ct or Always Intimate Care Washes and Wipes 40ct (ETS) $3/2 (8/27)
Bounty Paper Towels Product (ETS) .25/1 (8/13)
Burt's Bees Adult or Kids Toothpastes (ETS) $2/1 (8/13)
Cascade Rinse Aid (ETS) $1/1 (8/27)
Charmin Flushable Wipes Product (ETS) .25/1 (8/13)
Charmin Toilet Paper Product (ETS) .25/1 (8/13)
Crest Toothpaste 2.7oz+ (exc. Crest Cavity, Regular, Base Baking Soda, Tartar Control/Protection, F&W Pep Gleem, Kids, Multipacks and ETS) $2/1 (8/13)
Crest Kids Toothpaste 4.0oz+ or Oral-B Kids Battery Toothbrush (exc. Holiday Packs and ETS) .50/1 (8/13)
Crest or Scope Mouthwash 473ml/16oz+ or Scope Refreshables (ETS) .50/1 (8/13)
Dawn Foam, EZ-Squeeze or Powerwash Spray 10.1oz to 21.6oz (ETS) .50/1 (8/13)
Dawn Wipes Product (ETS) $1/1 (8/13)
Febreze Unstopables, Heavy Duty, Ocean, Forest, Wood, Ember or Kitchen Air Effects Fabric Refresher (ETS) $2/1 (8/13)
Febreze FREE Car Product (ETS) up to $2.30 FREE (8/13)
Febreze FREE Small Spaces Product (ETS) up to $2.30 FREE (8/13)
Fixodent Adhesive 1.4oz+ (exc. Multi-Packs and ETS) .50/1 (8/13)
Gain Power Blast Dish Spray (ETS) .50/1 (8/13)
Gillette Razor or Blade Refill 4ct+ (exc. Disposables, Venus Products, Gillette Fusion Shave, Planet Kind and ETS) $3/1 (8/13)
Gillette Shave Prep (exc. Venus Products, Gillette Foamy, Gillette Series and ETS) $1/1 (8/13)
Gillette Clinical or Invisible Solid Anti-Perspirant/Deodorant 1.6oz+ (ETS) $5/3 (8/13)
Gillette Labs Exfoliating Razor or Gillette Labs Refill (exc. Disposables and ETS) $5/1 (8/13)
Head & Shoulders Shampoo, Conditioner or Treatment (exc. Masque Sachets and ETS) $3/2 (8/13)
Herbal Essences bio:Renew Shampoo, Conditioner or Styling Products (exc. Masks, 100ml Shampoo and Conditioners, Color, Body Wash and ETS) $3/2 (8/13)
Metamucil Product (ETS) $1/1 (8/13)
Microban Multi-Purpose Spray or Bathroom Cleaner Spray (ETS) $1/1 (8/13)
Microban Sanitizing Spray (ETS) $1/1 (8/13)
Mr. Clean "Clean Freak" Products (ETS) $3/2 (8/13)
Mr. Clean Products (exc. Mr. Clean "Clean Freak" ETS) $1/2 (8/13)
Nervive Product (ETS) $2/1 (8/13)
Olay Bar 4ct+, Body Wash, Rinse-Off Body Conditioner, Liquid Hand Soap or Hand & Body Lotion (ETS) $1/2 (8/13)
Olay Facial Cleanser Product (ETS) $2/1 (8/13)
Olay Facial Moisturizer (ETS) $1/1 (8/27)
Olay Regenerist Facial Moisturizer, Eyes or Serum (exc. Olay Complete or Active Hydrating and ETS) $4/1 (8/27)
Old Spice Gentlemen's Blend Antiperspirant or Deodorant or Body Wash (ETS) WYB Old Spice Gentlemen's Blend Antiperspirant or Deodorant $3/1 (8/13)
Old Spice Anti-Perspirants/Deodorants or Old Spice Body Wash (ETS) $5/3 (8/13)
Old Spice Dry Spray or Body Spray (exc. Gentlemen's Blend, Twin Packs, High Endurance and ETS) $3/1 (8/13)
Oral-B Kids Rechargeable Electric Toothbrush (exc. Oral-B Kids Battery Powered Toothbrushes and ETS) $5/1 (8/13)
Oral-B Replacement Brush Heads 3ct+ (ETS) $10/2 (8/13)
Oral-B Water Flosser $5/1 (8/13)
Pantene Product Including Gold Series and Truly Collection (exc. Nutrient Blends Collection, Non-Wash Collection, Generation Beauty Collection, Miracle Rescue Collection, One Step Nourishing Mask and ETS) $3/3 (8/13)
Puffs Facial Tissues Multi-Pack Box 3ct+ (exc. Puffs Simple Softness, Puffs To Go 10ct and ETS) .50/1 (8/13)
Secret Clinical Antiperspirant or Deodorant (ETS) $5/3 (8/13)
Secret Fresh Antiperspirant, Secret Outlast Antiperspirant, Olay Body Wash 22oz or Ivory Body Wash 30oz (ETS) $5/3 (8/13)
Swiffer Product (exc. Duster 1ct or 2ct and ETS) $1/1 (8/13)
Venus Pubic Hair and Skin Regimen (exc. Other Venus Products, Shave + Skin Care and ETS) $3/1 (8/13)
Venus Razor (exc. Gillette, Blade Refills, Disposables and ETS) $3/1 (8/13)
Vicks ZzzQuil or Pure Zzzs Product (ETS) $1/1 (8/27)
Voost Product (ETS) .50/1 (8/13)