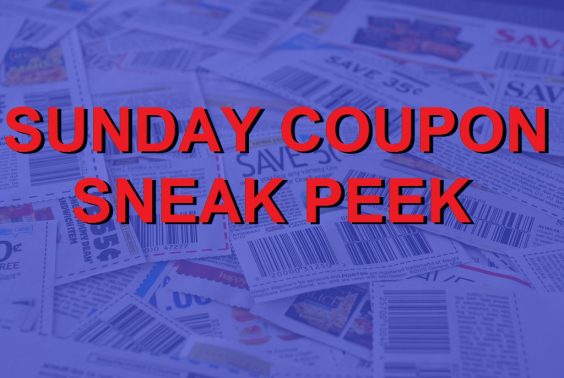 You should find one coupon insert in your Sunday newspaper this weekend, from Save.
What about SmartSource? It's rare that the planned insert publication schedule will change, but it can happen, especially late in the year. The exclusive, official and otherwise accurate Coupons in the News 2022 coupon insert schedule originally had a SmartSource appearing this weekend and next. But Coupons in the News can confirm there will be no SmartSource this Sunday, or next Sunday the 23rd. No word from SmartSource's publisher on why it's now sitting out these two weeks, or if these are the only weeks it will no longer publish.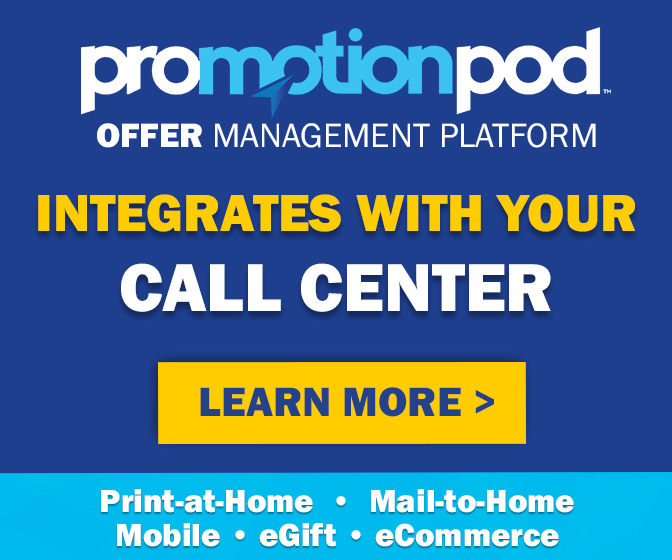 In the meantime, you can always search our coupon database for additional coupons, and look at the latest cash-back offers from Ibotta, Checkout 51 or Makeena for additional savings, or check out Merryfield or Fetch Rewards to see how you can turn your receipts into gift cards!
And now, as provided by Sunday-Coupons.net, here are the coupons to watch for this weekend:
Save coupon insert – October 16, 2022
All Large Size Product 88oz/32ct+ $2/1 (10/30)
All Product (ETS) $1.50/1 (10/30)
AXE Stick Deodorant, Body Spray or Body Wash Product (exc. Twin Packs and ETS) $1.50/1 (10/29)
CeraVe Baby Product $4/1 (11/5)
CeraVe Product $3/1 (11/5)
CeraVe Skin Renewing Product $3/1 (11/5)
Dove Men+Care Dry Spray Antiperspirant or Deodorant Product (exc. Twin Packs and ETS) $2/1 (10/29)
Dove Dry Spray Antiperspirant or 0% Aluminum Deodorant Spray (exc. Dove Men+Care and ETS) $2.50/1 (10/29)
Dove Hair Care Products (exc. Dove Men+Care and ETS) $3/2 (10/29)
Dove Advanced Care, Even Tone or Zero Product (exc. Twin Packs, Dry Sprays and ETS) $2/1 (10/29)
Dove Body Wash Product – Buy ONE, Get ONE Dove Men+Care Body Wash Product 13.5oz+ FREE (ETS) up to $6.99 B1G1 (10/29)
Garnier Green Labs Serum Cream Moisturizer $3/1 (10/29)
Garnier SkinActive or Green Labs Product (exc. Green Labs Serum Cream, 100ml and 200ml Micellar Water, Sheet Masks and ETS) $2/1 (10/29)
Garnier Fructis Shampoo, Conditioner, Treatment or Styling Products (exc. 1oz, 2oz, 2.9oz, 3oz, Twin Packs and Value Packs) $3/2 (10/22)
Garnier Nutrisse or Color Reviver Hair Color Products $4/2 (10/29)
Garnier Whole Blends Shampoo, Conditioner or Treatment Products (exc. 3oz ETS, Twin Packs and Value Packs) $3/2 (10/22)
IBgard or FDgard Product $5/1 (12/9)
Kellogg's Eggo Waffles Including Eggo Grab & Go Liege-Style Waffles 4ct+ $1/3 (11/27)
L'Oreal Paris Superior Preference, Excellence, Feria, LeColor Gloss, Colorista, Root Precision, Magic Root Cover Up or Root Rescue Products $5/2 (10/29)
L'Oreal Paris Revitalift Derm Instensives, Triple Power Moisturizer or Revitalift Pressed Night Cream with Retinol + Niacinamide Product (exc. Cleansers, Toner and ETS) $3/1 (10/29)
L'Oreal Paris Elvive Shampoo, Conditioner or Treatment (exc. 1oz Product, 3oz Shampoo or Conditioner, Twin Packs or Value Packs) $1.50/1 (10/22)
L'Oreal Paris Ever Shampoo, Conditioner or Treatment (exc. 3oz ETS, Sheet Masks, Value Packs and Kitts) $5/2 (10/22)
Love Beauty and Planet Hair Care, Skin Cleansing, Lotion or Deodorant Products Including Products 20.25oz and 22oz (exc. Hair Masque and ETS) – Buy ONE, Get ONE FREE up to $14.99 B1G1 (10/29)
M&M's, Snickers or Skittles Fun-Size Lay-Down Bags 8oz to 21.5oz $2/3 (11/14)
MagniLife Dissolving Tablets Product $3/1 (11/21)
MagniLife Topical Cream Product $2/1 (11/21)
Maybelline New York Lip Product (exc. Baby Lips) $2/1 (10/29)
Maybelline New York Eyeshadow, Eyeliner or Brow Product $1/1 (10/29)
Maybelline New York Face Product $2/1 (10/29)
Maybelline New York Mascara Product (exc. Mini and ETS) $2/1 (10/29)
Mederma Quick Dry Oil 60ml $7/1 (10/31)
Mederma Product (exc. Quick Dry Oil 60ml) $8/1 (10/31)
Persil ProClean Large Liquid or Discs Laundry Detergent 100oz/39ct+ $3/1 (10/30)
Persil ProClean Laundry Detergent (ETS) $2/1 (10/30)
Pink Multi for Her $2/1 (12/16)
REMfresh Supplement $3/1 (12/9)
Renuzit Adjustable Air Freshener Cones 3pk or Renuzit Scent Blossoms Fragrance Diffuser $1/1 (10/30)
Renuzit Adjustables Air Freshener Cones – Buy FOUR, Get TWO FREE up to $2.20 B4G2 (10/30)
Snuggle Product (ETS) $1.50/1 (11/6)
Snuggle In-Wash Scent Booster (ETS) $2/1 (11/6)
TRESemme Pro Style Shampoo and Conditioner Products (ETS) $5/2 (10/29)