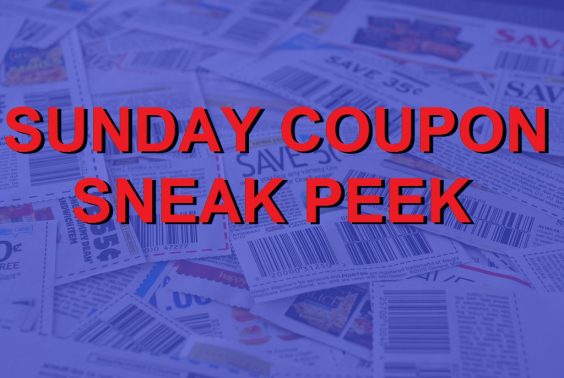 You should find two coupon inserts in your Sunday newspaper this weekend, one each from P&G and SmartSource, which returns after an unanticipated two-week break.
In the meantime, plan for the rest of your year and check out the exclusive, official and accurate 2022 coupon insert schedule here. You can also search our coupon database for additional coupons.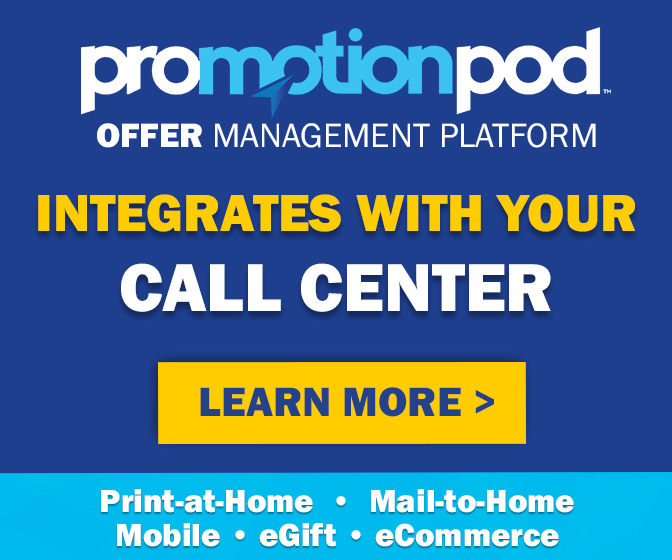 And be sure to look at the latest cash-back offers from Ibotta, Checkout 51 or Makeena for additional savings, or check out Merryfield or Fetch Rewards to see how you can turn your receipts into gift cards!
And now, as provided by Sunday-Coupons.net, here are the coupons to watch for this weekend:
SmartSource coupon insert – October 30, 2022
Airborne Product (exc. Airborne 1ct Shot) $1/1 (11/12)
Aspercreme Arthritis Product $3/1 (11/12)
Aspercreme Product (exc. 1.25oz Cream, 1ct Patch and ETS) $2/1 (11/12)
Capzasin Product (ETS) $2/1 (11/12)
Chobani Coffee Creamer $1/1 (11/30)
Chobani Non-Dairy Oatmilk $1/1 (11/30)
Clorox Cleaning or Laundry Products (exc. $1.00 and ETS) $1.50/2 (11/26)
CoverGirl Clean Beauty Product + Skincare (exc. Clean Fresh Lip Balm) $3/1 (11/12)
CoverGirl Eye Product (exc. 1-Kit Shadows, Accessories, Lash Blast Clean and ETS) $3/1 (11/12)
CoverGirl Face Product (exc. Clean Beauty, Cheekers, Accessories and ETS) $3/1 (11/12)
Digestive Advantage Product $1/1 (11/12)
Gold Bond Lotion, Cream or Ointment Products (ETS) $3/2 (11/26)
Gold Bond Lotion, Cream or Ointment Product (ETS) $2/1 (11/26)
Halls Minis Package 24ct $1/1 (12/10)
Icy Hot Product (exc. 1.25oz Cream, 1ct Patch and ETS) $2/1 (11/12)
MegaRed Advanced Product $5/1 (11/12)
MegaRed Krill Product $5/1 (11/12)
Move Free Advanced and Move Free Advanced Plus Vitamin D Product (exc. Move Free Advanced Plus MSM) $5/1 (11/12)
Move Free Ultra Product $5/1 (11/12)
Neuriva Product 30ct or 50ct $5/1 (11/12)
Neuriva Sleep and Neuriva Relax & Sleep Product $2/1 (11/12)
Pedialyte Liter $1/1 (11/30)
Pedialyte Powder Pack $2/1 (11/30)
Unisom Product 15ct+ (exc. 8ct and ETS) $2/1 (11/12)
Unisom Simple Slumbers Product $4/1 (11/12)
P&G brandSAVER coupon insert – October 30, 2022
Align Probiotic Supplement Product (ETS) $2/1 (11/26)
Bounty Napkins Product (ETS) .25/1 (11/12)
Bounty Paper Towels 4ct+ Including Double Rolls (ETS) $1/1 (11/12)
Burt's Bees Toothpastes (ETS) $2/1 (11/12)
Cascade ActionPacs Dishwasher Detergent Bag 4ct+ or Dishwasher Cleaner (exc. Cascade ActionPacs Tubs 30ct+ and ETS) .50/1 (11/12)
Cascade ActionPacs Dishwasher Detergent Tub 30ct+ (ETS) $1/1 (11/12)
Cascade Rinse Aid (ETS) $1/1 (11/12)
Charmin Toilet Paper 4ct+ (ETS) $1/1 (11/12)
Crest or Scope Mouthwash 473ml/16oz+ or Scope Refreshables (ETS) $1/1 (11/12)
Crest Toothpaste 2.7oz+ (exc. Crest Cavity, Regular, Base Baking Soda, Tartar Control/Protection, F&W Pep Gleem, Crest Aligner Care, Kids, More Free Packs, Multi-Packs and ETS) $1/1 (11/12)
Crest Whitening Emulsions or Crest 3D Whitening Strips (exc. Classic White, Noticeably White and ETS) $10/1 (11/12)
Febreze Product – Buy ONE, Get ONE FREE up to $3.30 (exc. Febreze Air Effects and ETS) B1G1 (11/12)
Febreze FREE Plug Scented Oil Warmer up to $3.30 (ETS) FREE (11/12)
Fixodent Adhesive 1.4oz+ (exc. Twin Packs and ETS) $1/1 (11/12)
Fixodent Adhesive Twin or Triple Pack 2oz+ (ETS) $2/1 (11/12)
Gillette Razor or Blade Refill (exc. Disposables, Venus Products and ETS) $3/1 (11/12)
Gillette Shave Prep (exc. Gillette Foamy, Gillette Series, Gillette Fusion and Gillette Venus Shave Preps) $1/1 (11/12)
Gillette Labs Exfoliating Razor or Gillette Labs Blade Refill (exc. Disposables and ETS) $5/1 (11/12)
Head & Shoulders Shampoo, Conditioner or Treatment Products (exc. Mask Sachets and ETS) $3/2 (11/12)
Head & Shoulders Supreme or Clinical (exc. other Head & Shoulders, Masque Sachets and ETS) $3/2 (11/12)
Metamucil Product (ETS) $1/1 (11/12)
Microban Multi-Purpose Spray or Bathroom Cleaner Spray (ETS) .50/1 (11/26)
Microban Sanitizing Spray (ETS) .50/1 (11/26)
Olay Facial Cleanser Product (ETS) $2/1 (11/26)
Olay Regenerist Facial Moisturizers, Serums or Eyes Products (ETS) $5/1 (11/26)
Olay Regenerist Facial Moisturizers, Serums or Eyes Products (exc. Olay Complete, Olay Active Hydrating and ETS) $10/2 (11/26)
Oral-B Adult or Kids Battery Toothbrush (ETS) $2/1 (11/12)
Oral-B Rinse 475ml+ (ETS) $2/1 (11/12)
Pepto Bismol Product (ETS) $1/1 (11/12)
Prilosec OTC Product $2/1 (11/26)
Puffs Facial Tissues Box or Cube (exc. Puffs To Go 10ct and ETS) $1/3 (11/12)
Secret Clinical Antiperspirant or Deodorant (ETS) $4/2 (11/12)
Secret Aluminum Free Antiperspirant or Deodorant 1.4oz+ (ETS) $3/2 (11/12)
Secret Fresh or Outlast 1.6oz+ (ETS) $1/2 (11/12)
Secret Dry Spray (ETS) $1/1 (11/12)
Swiffer Starter Kit (exc. Dusters, SteamBoost, Sweeper + Vac, Sweeper + Trap and ETS) $3/1 (11/12)
Swiffer Wet Jet Starter Kit AND Swiffer Wet Jet Refill (ETS) $5/1 (11/12)
Venus Razor (exc. Gillette, Disposables, Blade Refills, Disposables and ETS) $3/1 (11/12)
Vicks DayQuil, NyQuil or Formula 44 Product (exc. DayQuil & NyQuil 8ct and ETS) $2/1 (11/26)
Vicks Sinex Product (exc. Sinex LiquiCaps, Nasal Balm and ETS) $2/1 (11/26)
Vicks Children's Cough, Children's Cough & Congestion, Children's VapoRub, BabyRub or Botanicals Immunity Product (exc. NyQuil, DayQuil, Sinex, Formula 44 and ETS) $2/1 (11/26)
Vicks VapoRub Product (exc. DayQuil, NyQuil, Sinex, Formula 44 and ETS) $1/1 (11/26)