If you like doing your grocery shopping at place like Walmart, H-E-B or Costco, you're in luck – your favorite store is likely to still be around a generation from now. If you prefer Publix, Harris Teeter, Sprouts or Trader Joe's – you might need to start looking for a new place to shop in a few decades.
Those are among the potential outcomes suggested by the results of a new study by the retail analytics company dunnhumby. "Grocery 2053: A Data-Driven Gaze into The Future" focuses on which grocery trends will be most important to us over the next three decades, which current grocery retailers are best positioned to serve our future needs – and which ones aren't.
Perhaps unsurprisingly, the report found that price is the most important factor to shoppers now, as it was in the past, and is likely to be in the future. "People love saving money on groceries, even those who are wealthier," the report notes. That's particularly true today, with inflation having a major impact on our grocery budgets. According to dunnhumby's own Retailer Preference Index survey conducted earlier this year, "price, promotions and rewards" gained in importance, while factors like "speed and convenience" dropped, as "people demonstrated a willingness to drive the extra mile or hunt the extra minutes for a good deal."
Other factors that today's shoppers find important when choosing a grocery store include availability of healthy options, new technology, omnichannel shopping and the retailer's corporate values. But they all come second to price. "The struggle between buying healthy and affordability is real," the report points out about the second most-important factor. Overall, most shoppers are likely to consider these secondary factors only when they can get a good price first.
As a result, low-cost, limited-assortment grocery stores like Lidl, Food 4 Less and ALDI are "best positioned to benefit from (shoppers') fiscal conservatism over the next 30 years," the report finds. The rest of the top ten is a mix of club stores, mainstream grocery chains and online grocers – Costco, Fry's, Amazon, BJ's Wholesale, H-E-B, ShopRite and WinCo.
Least likely to do well in this most important of all attributes are Harris Teeter, Publix, Wegmans and Sprouts. There are plenty of good deals to be had at each of those grocers, but they all have a reputation of being higher-priced, among shoppers who aren't inclined to go looking for deals. According to dunnhumby's research, "base price alone accounts for up to 50% of price perception" – meaning a store's regular everyday prices are just as likely to dissuade potential customers from shopping there, as deeply-discounted weekly sale prices are likely to attract them.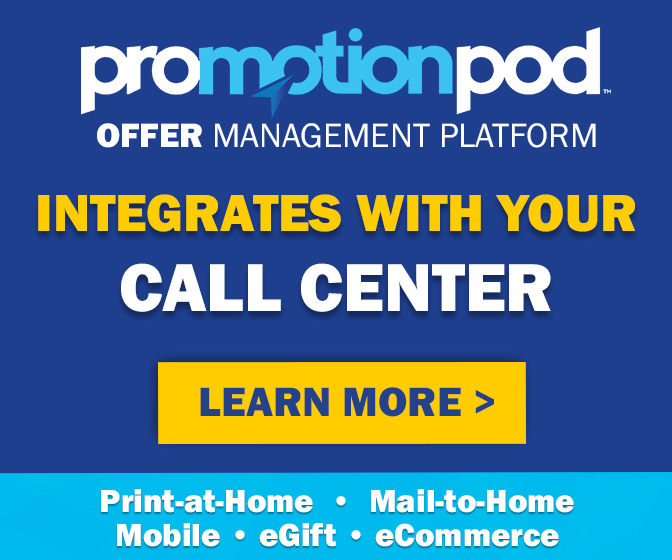 If base price was the only important factor, though, we'd all be shopping at ALDI and Lidl, and Publix and Harris Teeter would be out of business tomorrow. So there's more to consider when choosing a favorite grocery store, now and in the future. "As newer generations of customers make up more of the population," the report states, "the importance of new tech, sustainability, and new forms of consuming groceries in the retail space will continue to grow" – as long as the price is right.
Younger shoppers are far more likely to have engaged in tech-savvy activities – 86% of those aged 25-34 say they have used self-checkouts, for example, as compared to 58% of seniors. Younger shoppers are also more likely to have purchased something recommended on social media, or even purchased products in a virtual reality setting.
And those tech-savvy behaviors could be just the beginning. dunnhumby predicts we could be seeing "3D food printing," "getting products to consumers via drones," more retailers "developing a presence in the metaverse" and "innovating with all sorts of grocery, budgeting. and wellness AIs." As today's younger shoppers get older, a new generation of shoppers coming up behind them might easily embrace these changes.
Shoppers also want one-stop-shopping, in a store that either has everything they need – or can easily get it to them. You might go into a store for some items, and order others using that store's app. Retailers that perfect their omnichannel offerings have a good chance of success decades from now, the report finds.
Overall, among the three dozen largest U.S. retailers encompassing conventional, mass, club, specialty, discounter, drug and dollar stores, "Amazon, H-E-B, Costco, Sam's Club and Walmart are best positioned for 2053," the report concludes. Harris Teeter, Publix, Sprouts and Trader Joe's are each considered vulnerable in two or more of the five categories of most important attributes for future success – which means they're going to have to step up their game if they expect to be around when our grandchildren are taking over the grocery shopping.
"While the shifts the retail grocery industry have gone through over the last three and a half years have been quite dramatic, the reality is that consequential shifts unfold over decades," Matt O'Grady, President of the Americas for dunnhumby, said in a statement. "Grocers will rise or fall based on their ability to align themselves to the dominant demographic, cultural, economic, and technological trends that will slowly reshape the market context over decades to come."
So today's favorite grocery store could end up becoming tomorrow's A&P, Dominick's or Pathmark – a once-successful grocer that failed to keep up with the times and faded into memory. But 2053 is a long way away, so there's still time for today's vulnerable grocers to transform into tomorrow's successes. After all, the way we shop for groceries may change in 30 years – but the desire to save money will likely never go out of style.
Image source: H-E-B