A couple of decades ago, when a grocery wholesale company acquired and quickly sold off more than 100 grocery stores, the company insisted "we don't intend to shift our emphasis to retailing." A decade later, after it had acquired more than 100 other grocery stores and ended up unloading them as well, retail observers said it seemed clear that the company "does not want to be in the retail business."
So why does a company with a history of having no interest in running grocery stores, now want to buy more than 400 Kroger and Albertsons stores?
That's one of the questions grocery insiders, employees and shoppers are pondering about C&S Wholesale Grocers. Kroger and Albertsons announced Friday they would be selling at least 413 stores to C&S, to help eliminate store overlap and earn regulatory approval for their planned merger.
The century-old C&S is no stranger to the grocery industry. It's the largest wholesale grocery supply company in the U.S., and one of the largest privately-held U.S. companies of any type. But with most of its work taking place behind the scenes, keeping thousands of grocery stores stocked while shoppers sleep, C&S is largely unknown to the general public.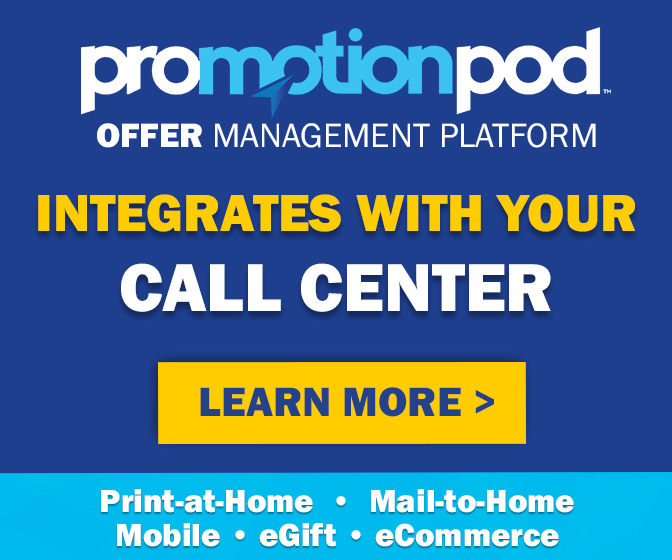 So if this large but largely anonymous company that once claimed in words and deeds that it was uninterested in running grocery stores ends up becoming the owner of a grocery store near you, what exactly is going to become of that store? Are Kroger and Albertsons handing off their excess stores to a reliable steward, or are they simply setting up the stores for a long period of uncertainty, or failure? Will C&S transform itself into a company that excels at running grocery stores – or will it end up selling or closing them, just like it's done before?
First, some background. For more than 80 years, C&S focused on supplying stores and only dabbled in owning them. In 2001, though, it purchased about 170 stores in the Northeastern U.S. from the bankrupt Grand Union. A company executive at the time described the move as C&S's "first significant venture into retailing."
And then C&S swiftly sold the vast majority of the stores it had just acquired, parceling them out to a number of regional grocery chains. It hung on to a handful before selling those as well a dozen years later.
In the meantime, C&S acquired a separate cluster of 104 southern U.S. stores from BI-LO as part of what it called "a new commitment to developing a retail presence." Within a year and a half, though, it had sold or closed about two-thirds of them, hanging on to the rest until 2012.
Undeterred from its two aborted efforts to become a major grocery retailer, C&S proceeded in recent years to acquire a handful of Piggly Wiggly corporate-owned stores in the Midwest and Southeast (the rest franchised to independent owners), and a dozen Tops stores in New York and Vermont, calling the acquisitions a "very exciting opportunity for C&S to further expand into the retail market."
And then came Friday's announcement that C&S would purchase 413 Kroger and Albertsons stores, acquiring in the process the QFC, Mariano's and Carrs brand names, and the right to use the Albertsons name in Arizona, California, Colorado and Wyoming. The company again called the transaction "another exciting opportunity for C&S to expand into the retail market, which is an important component of our long-term growth."
"Expanding" into the retail market is an understatement, for a company that has a rather small presence in the retail market right now – and hasn't held onto its previous retail acquisitions for very long.
C&S wouldn't be the first grocery distributor to make a commitment to the retail side of the business. The former Supervalu owned a handful of small regional chains when it dove into retail in a big way by purchasing more than a thousand Albertsons-owned stores back in 2006. Never mind that it ended up selling most of them seven years later.
This past Friday's announcement was all optimism, though. "C&S is led by an experienced management team with an extensive background in food retail and distribution and has the financial strength to continue investing in associates and the business for the long run," Kroger CEO Rodney McMullen said in a statement. "C&S's strong operational focus and financial resources, along with a comprehensive operational infrastructure included as part of the divestiture agreement, will position it to successfully operate and continue to grow these iconic brands for years to come."
C&S also pointed out that the newly-acquired stores "will be supported by C&S's best-in-class capabilities." Its earlier acquisitions were largely seen as efforts to protect the wholesaling side of its business. Acquiring stores up for sale, would ensure that C&S would be able to continue or to begin supplying those stores. Once safely in hand, the company could begin selling its newly-purchased stores to other retailers that agreed to retain C&S as their supplier.
So if the Kroger and Albertsons merger is approved, and the store sales to C&S go through, C&S may well be committed to operating 413 former Kroger and Albertsons stores for the long haul. Or, if the past is prologue, C&S may flip its new stores to new owners as soon as it gets the chance, setting off a whole new round of instability. Or worse yet, C&S could become overwhelmed by the responsibility of taking on so many stores so fast, and fail at it – a scenario that the grocery chain Haggen knows all too well, from the last time Albertsons was involved in a merger.
Ultimately, if the process plays out as Kroger, Albertsons and C&S hope early next year, there will be a flurry of grocery store name changes and ownership changes across the country. And that could be the end of the story – or it could prove to be just the beginning.
Image sources: Kroger/Albertsons