<!-no-adsense-->
As Walmart expands its ad campaign that invites shoppers to "see for yourself" how much lower their prices are, more competitors mentioned by name in those ads are starting to fight back. First it was Milwaukee-based Pick 'n Save, now it's Florida-based Publix.
But first, some background. Since early this year, the "Walmart Challenge" ads have been rolling out across the country, one city after another. They feature side-side-by comparisons of Walmart receipts and receipts from local competitors (read more about the campaign here: "Always Low Prices. Always. (Sometimes.)").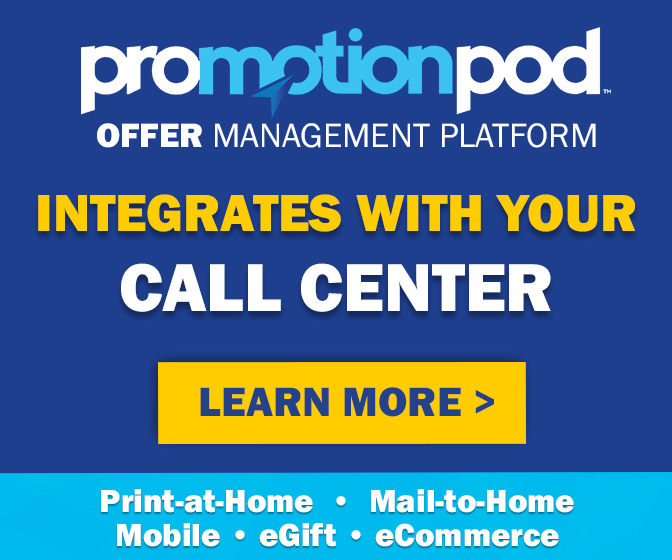 Customers who are loyal to some of the competitors called out by name in the ads, have leapt to their stores' defense (read: "Challenging 'The Walmart Challenge'"). But many of the stores themselves have not offered responses at all. And that's allowed the "Walmart Challenge" to go effectively unchallenged. "These ads have been terrific for us," Walmart U.S. President and CEO Bill Simon said at the Goldman Sachs Global Retailing Conference earlier this month. "They are specific. They are detailed. They are broad because… they include the things that the customers buy every day."
One competitor did decide to fight back, when the Walmart ad campaign arrived in Milwaukee. The local grocery chain Pick 'n Save began running its own ads, saying "price isn't everything… we work hard to focus on what's really important — the unique combination of price, quality and service." (read more about the Pick 'n Save campaign here: "The Walmart Challenge: A Competitor Fights Back").
And now that the Walmart ad campaign has expanded to Birmingham, Alabama, Publix is returning fire. Gently.
The Florida-based grocery chain, which has 51 stores in Alabama, has quietly introduced a price comparison of its own, on its website and on posters displayed in stores. But only in Birmingham and Tuscaloosa, even though Publix has been named in Walmart ads for months in a number of other cities. "We felt it was important for Publix to communicate its value message, and not another competitor," Publix spokesperson Brenda Reid told Coupons in the News. "Publix is best equipped to speak to our customers about ways to save money in our stores." Since Publix is known for its extensive weekly list of buy-one-get-one-free deals, its price comparison – unsurprisingly – focuses on those items. At the BOGO price, Tyson chicken strips are currently $4.25 each at Publix, while they're $6.98 at the local Walmart. Pup-Peroni dog snacks are $2.90 at Publix, $4.98 at Walmart. And so on (click on the price-comparison image above to see the full list).
"I think the campaign is a clear response from Publix to point out the differences," says the Birmingham News' "Birmingham Bargain Mom" Christie Dedman, who first spotted the Publix price comparison online last week. Though, she adds, "Publix could include in their campaign that they double coupons, allow stacking and allow you to use coupons on both BOGO free items – something Walmart doesn't." Reid does say that "when you couple the savings with coupon savings the customer saves even more," though that's not spelled out in Publix's price comparison.
But Walmart has long said the point of its commercials, and indeed its entire "everyday low prices" model, is that customers can save on everyday items even if they don't want to use coupons or wait for sales. Publix is admittedly comparing prices only on items that it currently has on sale, even as it criticizes a competitor for featuring "cherry-picked prices" in a similar ad campaign in another market (read: "Grocery Stores Tussle in Tennessee").
Though it would help if the shopper featured in the Walmart ad would have paid a little more attention to Publix's sales. If you put the Walmart receipt comparison, conducted on September 11th, up against the Publix price comparison for the same sale period, you'll notice several head-scratchers on "Kristi's" Publix receipt.
Kristi bought a 13-ounce package of Tostitos tortilla chips for $3.99 at Publix ($2.98 at Walmart) when Publix had an even larger size of the same item on sale for $2.50. She bought two 6-count containers of Crystal Light for a total of $6.98 at Publix ($5.36 at Walmart) when the 4-count containers were on sale at Publix – she could have bought three of them for $4.49 total. She bought two 10.5-ounce cans of Campbell's chicken broth for a total of $3.34 ($2.50 at Walmart) when the 32-ounce College Inn brand chicken broth was on sale at Publix for $1.66. She bought a Kraft cheddar cheese block for $3.99 at Publix ($2.58 at Walmart) when the Publix brand was on sale for $2.50. (Compare for yourself using the matchups posted for that week at I Heart Publix). If Kristi had adjusted her shopping according to what was on sale at Publix – in some cases, getting even more product at less cost – it would have nearly wiped out the savings that the Walmart ad says she got by shopping with them instead. Add coupons to the mix – which Publix doubles in Birmingham – and she would have been better off not going to Walmart at all.
So perhaps there's something to the fact that the Publix price comparison focuses solely on its sale items. They're "cherry picked" prices, sure, but if customers like Kristi need a little reminder of what's actually on sale that week, the low-key approach could actually be more effective than it may seem at first blush. Asked whether the price-comparison will expand beyond central Alabama, Publix's Reid would say only that "we continually evaluate all promotions, with this promotion being no exception."
Dedman, for one, doesn't think the subtlety of Publix's price comparison is an indication that it's not raring for a fight. On the contrary, she says, "it's even further proof they are indeed 'fighting' back." Ultimately, though, she believes it doesn't really matter whether Walmart or Publix wins this challenge. "I welcome both ads and both retailers," she says. "Competition can only benefit the consumer."