January 7 update: read "Walmart Responds to Competitors' Challenge".
It started with supermarkets, then drug stores, then toy and electronics stores, too. Now a number of retailers are crying foul, and asking authorities to investigate the "Walmart Challenge".
The nearly year-old TV, radio, print and online campaign is officially known within Walmart as the "Market Basket Challenge". The ads are tailor-made to run in dozens of local markets across the country. Each emphasizes Walmart's low prices, and competitors' higher prices – mentioning specific products, specific prices, and specific competitors by name. Now, Toys "R" Us, Best Buy and several supermarkets across the country have filed formal complaints with various state attorneys general.
The Wall Street Journal first reported on the existence of the complaints late Thursday. In documents since obtained by Coupons in the News, Toys "R" Us complains to Florida's attorney general that two Walmart ads in December cited inaccurately low Walmart prices, and inflated Toys "R" Us prices. "Third-party shoppers," the complaint reads, checked the prices in several stores. They found that a Holiday Barbie advertised as being $10 cheaper at Walmart, was in fact the same price at Toys "R" Us, and a Fisher Price Kitchen set advertised as being $20 cheaper was actually up to $30 more expensive at Walmart. Walmart tells CNBC that the prices were accurate when the ads were filmed, not necessarily at the time that they aired.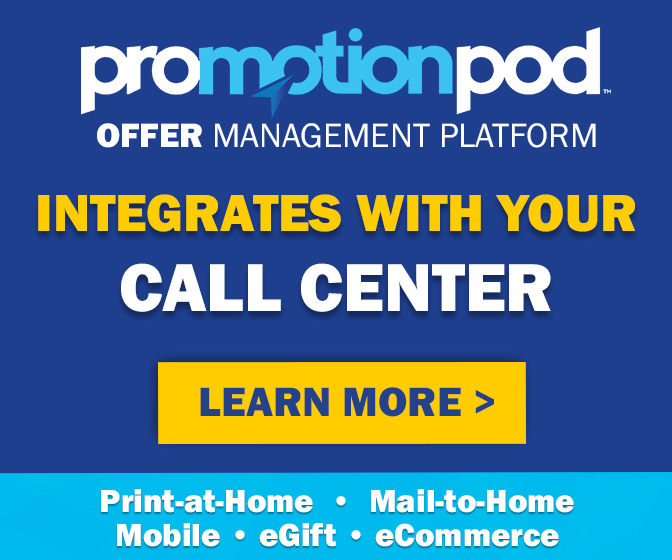 In a separate complaint, Best Buy says a Walmart commercial compared two completely different Dell laptops, and claimed its was $251 cheaper. In fact, says Best Buy, the matching laptops were the same price at both stores. "The idea of a $251 gap between Walmart prices and ours is outrageous when realistically we are within a few dollars of each other for nearly all products," the complaint reads. Walmart tells CNBC the two laptops compared in its ad were "similar." Best Buy's complaint goes on to address a Walmart Facebook promotion for a discounted iPhone that Best Buy says it was forced to price match, even though "they (Walmart) don't appear to have much or any in stock."
Aside from Florida, Walmart says attorneys general in Michigan, Illinois, Pennsylvania, and Missouri are also investigating competitors' claims regarding its advertising. The Wall Street Journal also reports that complaints were filed in New Jersey and California, and says some were filed by "several regional supermarket chains". None are named, and the states' attorneys general offices contacted today either could not or would not reveal any specifics. Given how many grocery stores have been called out in Walmart's commercials, the possibilities seem nearly endless. But those complaints are likely to be considerably different, for a number of reasons.
The "Walmart Challenge" ads first appeared in Charlotte, North Carolina last spring, featuring side-by-side comparisons of receipts containing the same items purchased from Walmart and North Carolina's own Harris Teeter. The campaign soon spread across the country, taking on both hometown grocery stores and national chains – unsurprisingly, finding that Walmart's prices for the same basket of items were cheaper every time (read: "Always Low Prices. Always. (Sometimes.)"). The Walmart ads use "real shoppers" who it says are compensated, but not coached on what to buy. And that, says Walmart, is the ads' strength. "They are the baskets the customers bought, not ones that we selected," Walmart U.S. President and CEO Bill Simon said in September. "They include the things that the customers buy every day and the value shows through." Walmart felt so confident about the campaign, it even tested an online version, inviting customers in certain cities to submit their receipts via email to receive a customized Walmart price comparison (read: "Walmart Kicks Its Challenge Up a Notch").
Fans of some of the stores mentioned in the ads were dismissive, saying they didn't take into account coupons (none are used in the Walmart ads), store sales and the level of service offered by Walmart's competitors (read: "Challenging 'The Walmart Challenge'"). And some of the shoppers featured didn't exactly make smart purchasing decisions at the grocery store, which certainly helped when it came time to find cheaper items at Walmart. In the end, most critics said the ads were unfair, though not technically untrue.
Some stores leaped to their own defense. Milwaukee's Pick 'n Save ran its own ads, criticizing Walmart's fresh food offerings and customer service (read: "The Walmart Challenge: A Competitor Fights Back"). Pick 'n Save said the real comparison should be more about total value than price alone. But Florida-based Publix challenged Walmart's prices head on, publishing its own weekly price-comparison list of its sale items versus Walmart's "everyday low prices" (read: "'See For Yourself', Indeed").
The Florida attorney general's office did not report receiving a complaint from Publix, and reportedly no complaint was filed in Pick 'n Save's home base of Wisconsin. So which supermarkets were so steamed about the "Walmart Challenge" that they fought back not with their own ads, but with formal complaints?
Supervalu seemed a possible complainant, since it has affiliate operations in all of the states looking into the matter, but a spokesman told Coupons in the News that the company has not filed any complaints. Several other grocery chains based in those states were either unable to comment on matters involving competitors or legal issues, or simply would not comment at all.
A spokesperson for St. Louis-based Schnucks would not say whether her store had filed a complaint with the Missouri attorney general, but she did offer a telling opinion about Walmart's ads. "We are aware of the ad strategies that Walmart used this past holiday season and that in targeted regions they took aim at traditional supermarkets, including Schnucks," store spokesperson Lori Willis told Coupons in the News. "We believe the ads were unfair and misleading." She stopped short of confirming or denying that Schnucks had taken any formal action based on those beliefs. "We also believe that Schnucks was targeted because we are such a strong competitor," Willis continued. "Our focus remains on our customers and in continuing to deliver the combination of quality, service AND value that counters this type of campaign."
So Walmart's ads may be "unfair", "misleading" and not tell the whole story, but are they actionable? Toys "R" Us and Best Buy say the ads aimed at them were downright wrong. So far, at least publicly, no grocery store is saying quite that. So it's unclear what the reported complaints from supermarket chains might allege.
Walmart says they have no grounds for complaint. "We are confident in the legal, ethical and methodological standards associated with our local grocery basket and national price comparison ads," spokesman Steven Restivo tells Coupons in the News. "We go to great lengths to follow all local, state and federal rules and regulations. What's more, our ads are supported by a rigorous internal process to help ensure accuracy, which includes legal review and oversight as well as documentation supporting our statements about quantities and pricing."
Walmart is sensitive to any legal questions about its price comparisons. Back in 1994, Walmart reached an agreement with Michigan's attorney general over price-comparison signs posted in stores, a year after Target, Kmart and Meijer had filed complaints. Walmart did not admit guilt or pay fines, but agreed that it would not compare dissimilar products without noting the differences, and it would update its price comparisons weekly.
This time, Walmart says its competitors' complaints are mere sour grapes. "We know competitors don't like it when we tell customers to compare prices and see for themselves but we think consumers deserve every chance to find value," Restivo says.
Whether customers find value by clipping coupons and shopping the sales at their local supermarket, or walking into their local Walmart confident they're getting good deals without having to work for it, the answer will ultimately help determine which retailer ends up winning the "Walmart Challenge."
Image source: Walmart.com