If you still have a hankering for a Twinkie, and you don't want to pay hundreds or thousands (or millions) of dollars to buy one on eBay, hope you're in the Chicago area, or can get there fast. The local supermarket chain Jewel-Osco today begins selling what it says "is believed to be the final shipment of Twinkies in the country."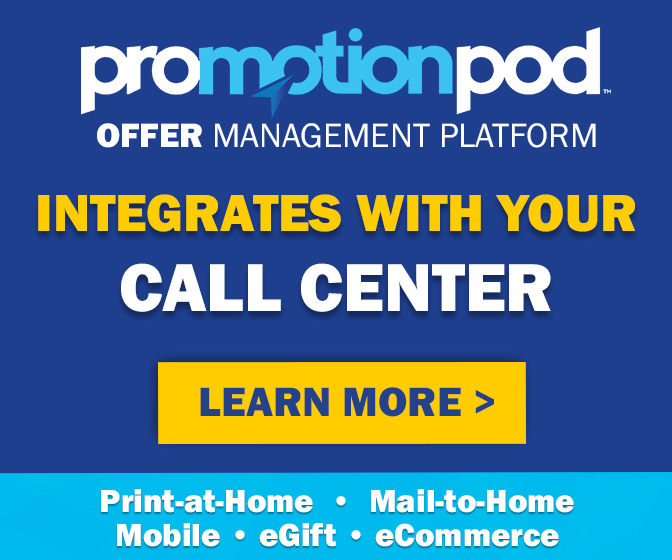 Exactly 21,780 boxes of Twinkies, along with other iconic Hostess brands like Ding Dongs, Zingers and Orange Cupcakes, will be delivered to 165 Jewel-Osco stores today and tomorrow. The complete list of store locations, and estimated delivery times, is below.
Twinkies have been a hot item since Hostess announced last month that it was going out of business (read: "Twinkies Sell Like Hotcakes"). Hostess bakeries went dark weeks ago, but the company said it would continue making deliveries to stores until there were no more products left to deliver. It appears that time has come.
Jewel-Osco spokesperson Karen May told Chicago's WMAQ-TV that the store's Hostess representative offered them the final supply of Hostess products, and they eagerly accepted. "We know they are very popular in Chicago, so of course we said yes," she said. Each of the 165 stores will get one shipment (a dozen other Jewel-Osco stores are out of luck). And when they're gone, they're gone. The products will be sold at full price, and there will be no limits to how many a customer can buy. Could that lead to Black Friday-like stampedes? "Well, we have alerted security," May told the Daily Herald.
Then again, the initial burst of interest in Twinkies and other Hostess products may have waned. With a month for the news to sink in, many adults who hadn't had a Hostess snack in decades have already gotten their fix, and moved on. Many commenters on Jewel-Osco's Facebook page were less than enthused about news of the final shipment: "I'll pass," "No thanks," and "Who cares?" were among the comments. Another commenter noted that local competitor Mariano's "has the Roundy's brand knockoffs of Twinkies and cupcakes, and they are just as good and cost less."
A prescient comment, since some analysts have said Hostess' demise could represent an opportunity for store brands. Not only can they market their own versions of Hostess snacks, but a retailer could step in and acquire the Hostess brands themselves. "Would Kroger or Safeway or Supervalu consider buying Hostess, creating a new brand of Twinkies, and selling them nationwide?" Chris Freeman, the editor of Private Label Buyer magazine recently told Coupons in the News. "The biggest players are getting better and better about marketing their brands – and they could do it." (Read more here: "Supermarkets Crave Store-Brand Twinkies").
Supervalu, though, has its own problems (read: "Supervalu Sheds More Stores"). Falling sales have led to store closings, and a likely sale of the company in whole or in part. And Supervalu just happens to be the parent company of Jewel-Osco, which could get a temporary lift from its Hostess bonanza.
That a troubled supermarket chain could get a boost from a bankrupt brand is, perhaps, a bit of poetic justice. So get your Twinkies while they last, at a Jewel-Osco – while they last.
| | | |
| --- | --- | --- |
| City | Store address | Expected delivery time |
| Addison, IL | 140 Lake Street | Tuesday 5P-11P |
| Algonquin, IL | 103 South Randall Road | Tuesday 5P-11P |
| Algonquin, IL | 1501 East Algonquin Road | Tuesday 5P-11P |
| Alsip, IL | 12001 South Pulaski | Tuesday 4P-10P |
| Antioch, IL | 966 Route 59 | Tuesday 4P-10P |
| Arlington Heights, IL | 440 East Rand Road | Tuesday 2P-8P |
| Arlington Heights, IL | 122 North Vail | Tuesday 1P-7P |
| Arlington Heights, IL | 1860 Arlington Heights Road | Tuesday 2P-8P |
| Aurora, IL | 1270 North Lake Street | Tuesday AM |
| Aurora, IL | 1952 West Galena | Wednesday 5P-11P |
| Aurora, IL | 1157 Eola Road | Wednesday AM |
| Barrington, IL | 150 W. Main Street | Tuesday AM |
| Bartlett, IL | 125 East Stearns | Tuesday 2P-8P |
| Bolingbrook, IL | 1200 West Boughton Rd | Wednesday AM |
| Buffalo Grove, IL | 79 Mc Henry Road | Tuesday 2P-8P |
| Burbank, IL | 7910 South Cicero Ave. | Tuesday 5P-11P |
| Carol Stream, IL | 750 Army Trail Road | Tuesday 5P-11P |
| Cary, IL | 696 Northwest Highway | Tuesday 4P-10P |
| Cary, IL | 696 Northwest Highway | Tuesday 4P-10P |
| Chicago, IL | 3630 N Southport | Tuesday 2P-8P |
| Chicago, IL | 1224 S. Wabash | Tuesday 4P-10P |
| Chicago, IL | 3644 South Archer | Tuesday 2P-8P |
| Chicago, IL | 1210 North Clark | Tuesday 4P-10P |
| Chicago, IL | 4355 North Sheridan | Tuesday 1P-7P |
| Chicago, IL | 443 East 34th Street | Tuesday 2P-8P |
| Chicago, IL | 3940 East 106th Street | Tuesday 1P-7P |
| Chicago, IL | 4250 North Lincoln | Tuesday 2P-8P |
| Chicago, IL | 3570 North Elston Ave. | Tuesday 5P-11P |
| Chicago, IL | 3570 North Elston Ave. | Tuesday 5P-11P |
| Chicago, IL | 9400 South Ashland Ave. | Tuesday 4P-10P |
| Chicago, IL | 87 West 87th Street | Tuesday 2P-8P |
| Chicago, IL | 1341 North Paulina | Tuesday 2P-8P |
| Chicago, IL | 4042 West Foster Avenue | Tuesday AM |
| Chicago, IL | 4729 North Central | Tuesday 1P-7P |
| Chicago, IL | 5320 South Pulaski | Wednesday AM |
| Chicago, IL | 6430 West Irving Park Rd | Tuesday 2P-8P |
| Chicago, IL | 5516 North Clark | Tuesday 5P-11P |
| Chicago, IL | 5343 North Broadway | Tuesday 5P-11P |
| Chicago, IL | 4660 West Irving Park Road | Tuesday AM |
| Chicago, IL | 7530 South Stony Island | Tuesday 2P-8P |
| Chicago, IL | 3128 West 103rd Street | Tuesday 2P-8P |
| Chicago, IL | 7342 West Foster | Tuesday AM |
| Chicago, IL | 4734 North Cumberland | Tuesday 1P-7P |
| Chicago, IL | 2940 North Ashland | Tuesday 5P-11P |
| Chicago, IL | 3531 North Broadway | Tuesday 5P-11P |
| Chicago, IL | 1220 S. Ashland Ave. | Tuesday 5P-11P |
| Chicago, IL | 550 N. State | Tuesday 5P-11P |
| Chicago, IL | 1655 E. 95th St. | Tuesday 2P-8P |
| Chicago, IL | 3400 N. Western Ave. | Tuesday 5P-11P |
| Chicago, IL | 6107 S. Archer | Tuesday 4P-10P |
| Chicago, IL | 2520 N. Narragansett Ave. | Tuesday AM |
| Chicago, IL | 11730 S. Marshfield | Tuesday 2P-8P |
| Chicago, IL | 370 N. DesPlaines | Tuesday 5P-11P |
| Clarendon Hills, IL | 303 Holmes | Tuesday 4P-10P |
| Clinton, IA | 1307 North Second Street | Tuesday 12N-6P |
| Countryside, IL | 5545 Brainard Ave. | Tuesday AM |
| Crystal Lake, IL | 6140 Northwest Highway | Tuesday AM |
| Darien, IL | 7335 Cass | Tuesday 4P-10P |
| Deerfield, IL | 16 S. Waukegan Road | Tuesday 2P-8P |
| Des Plaines, IL | 819 South Elmhurst Road | Tuesday 2P-8P |
| Des Plaines, IL | 1500 South Lee Street | Tuesday 5P-11P |
| Downers Grove, IL | 6215 Main Street | Tuesday 2P-8P |
| Downers Grove, IL | 1148 Ogden Ave. | Tuesday 5P-11P |
| Elburn, IL | 800 N. Main Street | Tuesday 5P-11P |
| Elgin, IL | 1040 Summit | Tuesday AM |
| Elgin, IL | 1660 Larkin Ave. | Tuesday AM |
| Elk Grove Village, IL | 20 West Biesterfield Road | Tuesday AM |
| Elmhurst, IL | 944 York Road | Tuesday 2P-8P |
| Elmhurst, IL | 153 Schiller | Tuesday 2P-8P |
| Evanston, IL | 1128 Chicago Ave. | Tuesday 4P-10P |
| Evanston, IL | 2485 Howard St. | Tuesday 5P-11P |
| Fox Lake, IL | 1350 South Route 12 | Wednesday AM |
| Frankfort, IL | 352 La Grange Road | Tuesday AM |
| Franklin Park, IL | 10203 West Grand | Tuesday AM |
| Glen Ellyn, IL | 599 East Roosevelt Road | Tuesday 2P-8P |
| Glendale Heights, IL | 2164 Bloomingdale | Tuesday 5P-11P |
| Glenview, IL | 2502 Waukegan | Tuesday AM |
| Glenview, IL | 2775 Pfingsten | Tuesday 2P-8P |
| Grays Lake, IL | 885 E. Belvidere Road | Tuesday AM |
| Gurnee, IL | 6509 West Grand | Tuesday 5P-11P |
| Hickory Hills, IL | 9528 South Roberts Road | Tuesday AM |
| Highland Park, IL | 1600 Deerfield Road | Tuesday AM |
| Hoffman Estates, IL | 1069 Roselle Road | Tuesday 5P-11P |
| Hoffman Estates, IL | 1485 Palatine Road | Tuesday 1P-7P |
| Homewood, IL | 17705 South Halsted | Tuesday AM |
| Homewood, IL | 3153 West 183rd Street | Tuesday 2P-8P |
| Huntley, IL | 13200 Village Green Drive | Wednesday AM |
| Joliet, IL | 1401 Jefferson | Wednesday AM |
| Joliet, IL | 1537 North Larkin | Tuesday 5P-11P |
| La Grange Park, IL | 507 East Woodlawn | Tuesday 2P-8P |
| Lake Forest, IL | 890 North Western | Tuesday 1P-7P |
| Lake Zurich, IL | 485 Ela Road | Tuesday 5P-11P |
| Lemont, IL | 1202 State Street | Wednesday AM |
| Libertyville, IL | 1300 South Milwaukee | Tuesday AM |
| Lisle, IL | 1156 Maple | Tuesday 2P-8P |
| Lockport, IL | 16625 W. 159th Street | Tuesday 5P-11P |
| Lombard, IL | 1177 South Main | Tuesday AM |
| McHenry, IL | 4222 Elm Street | Tuesday 5P-11P |
| Melrose Park, IL | 800 W. North Avenue | Tuesday AM |
| Minooka, IL | 2051 Ridge Road | Tuesday 5P-11P |
| Morris, IL | 1414 N. Division Street | Tuesday 5P-11P |
| Mount Prospect, IL | 333 Euclid Avenue | Tuesday 5P-11P |
| Mundelein, IL | 1501 South Lake Street | Tuesday AM |
| Naperville, IL | 1759 Ogden Ave. | Wednesday AM |
| Naperville, IL | 1227 S. Naper Blvd. | Tuesday 2P-8P |
| Naperville, IL | 2855 West 95th Street | Tuesday AM |
| Naperville, IL | 127 E. Ogden | Tuesday AM |
| New Lenox, IL | 475 North Nelson Road | Tuesday AM |
| New Lenox, IL | 2021 E. Laraway | Wednesday AM |
| Niles, IL | 8203 West Golf Road | Tuesday 5P-11P |
| Niles, IL | 8730 West Dempster | Tuesday 2P-8P |
| Niles, IL | 7900 North Milwaukee | Tuesday 2P-8P |
| Niles, IL | 5667 West Touhy | Tuesday 5P-11P |
| North Riverside, IL | 7201 West 24th Street | Tuesday 5P-11P |
| Oak Forest, IL | 5616 West 159th Street | Tuesday AM |
| Oak Lawn, IL | 8801 South Ridgeland | Tuesday 2P-8P |
| Oak Lawn, IL | 9424 South Pulaski | Tuesday 2P-8P |
| Oak Lawn, IL | 4650 West 103rd Street | Tuesday 4P-10P |
| Oak Park, IL | 7036 West Roosevelt Rd | Tuesday 2P-8P |
| Oak Park, IL | 438 W. Madison | Tuesday 4P-10P |
| Orland Park, IL | 9350 West 159th Street | Tuesday 2P-8P |
| Orland Park, IL | 17930 Wolf Road | Tuesday 2P-8P |
| Oswego, IL | 3795 Orchard | Tuesday 5P-11P |
| Oswego, IL | 2540 U. S. Route 30 | Tuesday 5P-11P |
| Palatine, IL | 45 Plum Grove Road | Tuesday 2P-8P |
| Palatine, IL | 423 East Dundee Road | Tuesday 9A-1P |
| Palos Heights, IL | 12803 S Harlem Ave. | Tuesday 5P-11P |
| Palos Park, IL | 9652 West 131st Street | Tuesday AM |
| Park Ridge, IL | 481 Busse Highway | Tuesday 4P-10P |
| Plainfield, IL | 2480 Route 59 | Wednesday AM |
| Plainfield, IL | 13460 S. Rte. 59 | Tuesday AM |
| River Forest, IL | 7525 West Lake Street | Tuesday 5P-11P |
| Rolling Meadows, IL | 3000 Kirchoff Road | Tuesday AM |
| Romeoville, IL | 20 S. Weber Road | Tuesday 5P-11P |
| Round Lake, IL | 900 East Rollins Road | Wednesday AM |
| S. Chicago Heights, IL | 3220 South Chicago Road | Tuesday 5P-11P |
| S. Elgin, IL | 375 Randall Road | Tuesday 5P-11P |
| Schaumburg, IL | 1151 South Roselle | Tuesday 2P-8P |
| Schaumburg, IL | 2501 Schaumburg Road | Tuesday AM |
| Shorewood, IL | 199 Brookforest Ave. | Tuesday AM |
| Skokie, IL | 9449 North Skokie Blvd. | Tuesday 4P-10P |
| South Holland, IL | 763 East 162nd Street | Tuesday 9A-1P |
| Spring Grove, IL | 2401 Route 12 | Tuesday 5P-11P |
| St. Charles, IL | 2073 Prairie | Tuesday AM |
| St. Charles, IL | 652 N. Kirk Rd. | Tuesday 5P-11P |
| Stickney, IL | 7122 West 40th Street | Wednesday AM |
| Streamwood, IL | 217 Irving Park | Tuesday 4P-10P |
| Sugar Grove, IL | 465 N. Route 47 | Tuesday 5P-11P |
| Tinley Park, IL | 17117 South Harlem | Tuesday 2P-8P |
| Villa Park, IL | 33 St. Charles Road | Tuesday 5P-11P |
| Wauconda, IL | 547 Liberty Street | Tuesday 5P-11P |
| Waukegan, IL | 922 North Green Bay Road | Tuesday AM |
| Waukegan, IL | 3124 North Lewis Ave. | Wednesday AM |
| West Chicago, IL | 177 East Roosevelt | Tuesday 4P-10P |
| West Dundee, IL | 1250 West Main Street | Tuesday 4P-10P |
| Westchester, IL | 2128 South Mannheim | Tuesday 5P-11P |
| Westmont, IL | 4 East Ogden | Tuesday AM |
| Wheaton, IL | 30 Danada Square | Tuesday AM |
| Wheaton, IL | 2031 Main Street | Tuesday AM |
| Wilmette, IL | 411 North Green Bay Road | Tuesday 2P-8P |
| Wilmette, IL | 1517 Sheridan | Tuesday 1P-7P |
| Wood Dale, IL | 343 Irving Park Road | Wednesday AM |
| Woodridge, IL | 2317 75th Street | Tuesday 2P-8P |
| Woodstock, IL | 145 Eastwood Drive | Tuesday 5P-11P |
| Yorkville, IL | 234 E. Veterans Parkway | Wednesday AM |
| Zion, IL | 1400 21st Street | Tuesday 1P-7P |