Even as journalists and investors continue writing JCPenney's obituary, you may have noticed that your favorite deals blogger is suddenly very excited about the company. "Have you seen the new JCP?" one asks. "Have you seen the new JCP?" asks another. "The store has a whole new look that I can't wait to shop!" writes a third. "The store has a whole new look that I can't wait to shop!" writes another.
Hmm, do we see a trend here?
Weary of getting hammered by the press, "the new JCP" has quietly launched a new campaign aimed at generating some positive word-of-mouth online. It's partnered with online affiliate networks, giving web publishers a little piece of the action for every reader they encourage to sign up for the company's emails. It's not an unusual arrangement – affiliate ads help to pay the bills for websites (including this one, though Coupons in the News does not let any advertisers influence editorial content). The apparent mandatory text required of those who are writing about the offer is a bit unusual, though.
One of the many ad agencies that JCPenney works with is 360i, which specializes in "Digital Word of Mouth Influencer Marketing" – in other words, getting influential online voices to help create buzz about a company or its products. "We create and spread relevant content across social communities, moving your brand from just talking, to being talkable," 360i's website proclaims. Neither 360i nor JCPenney responded to requests for comment on this particular campaign.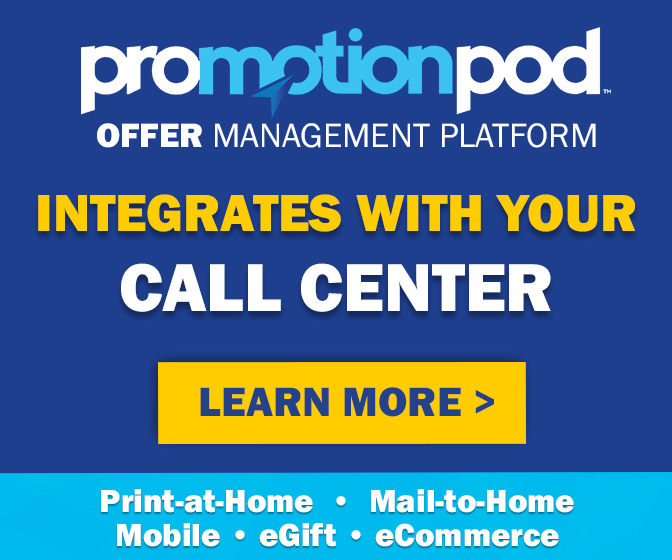 Word of mouth, or social, marketing is a growing industry. And an influential one, especially to those who have become conditioned to tuning out TV commercials or flipping right past magazine ads. Many don't even realize they're being advertised to – or that, in some cases, they're the ones doing the advertising. "Collect a coupon from a retailer's Facebook page, and a status update of the transaction will appear in your friends' newsfeeds," the Minneapolis Star Tribune recently reported. "'Like' a company, and your endorsement might pop up next to a Facebook ad. Tweet about a brand – prepare to be retweeted."
"That's not what people want on their Facebook accounts," a social media professor told the Star Tribune. But others told the paper if that's what it takes to get a deal, endorsing a company on their friends' newsfeeds is a price they're willing to pay.
JCPenney, whose efforts to reinvent itself this year have been roundly criticized, could use a little online buzz. Especially if it's the one scripting the buzz. Not only did it keep a tight rein on how its "word of mouth" offer was written, but it also kept a close eye on who could offer it. You'd be hard pressed, for example, to find the sponsored post on a website with the word "coupon" in the title (with the exception of one site that appears to have republished the offer from another site).
"Coupon" is a sensitive word for JCPenney. Nearly a year ago, CEO Ron Johnson banished coupons (read: "JCPenney Coupons and the CEO: Only One Can Survive"). Since then, as customers revolted and earnings plummeted, the company has issued $10 off "gifts" (read: "JCPenney: Reversing Course on Coupons?") and 20% off "offers" (read: "Another Coupon From the Store That Doesn't Do Coupons"). Just don't call them coupons.
Whatever they call them, the company can only hope the coupons/gifts/offers – together with the word-of-mouth strategy – can help. Its revenues are already down billions of dollars this year. The company's insistence on sticking to its non-promotional plans "reminds me of a gentleman that wants to drive a pickup truck over a cliff," analyst Britt Beemer tells Southern California Public Radio. "You know, driving over a cliff might be fun, but you ultimately crash and die and that's exactly what they're doing to that company."
All of the sponsored blog posts that begin with "Have you seen the new JCP?" end with the words "I hear some big surprises are on the way." Could there be more non-coupon coupons coming? Or perhaps the "big surprise" will be that all the scripted buzz in the world may not be enough to help right this troubled ship.