If selling cheap-chic isn't working so well anymore, how about glamming up groceries? That's looking to be Target's new approach in the new year.
Target is unveiling a new ad campaign that emphasizes its food offerings. In one commercial, a model clad in white holds a whisk and crushes an egg in her hand, as plumes of colorful smoke explode from an assortment of boxed cake mixes behind her.
Oookay…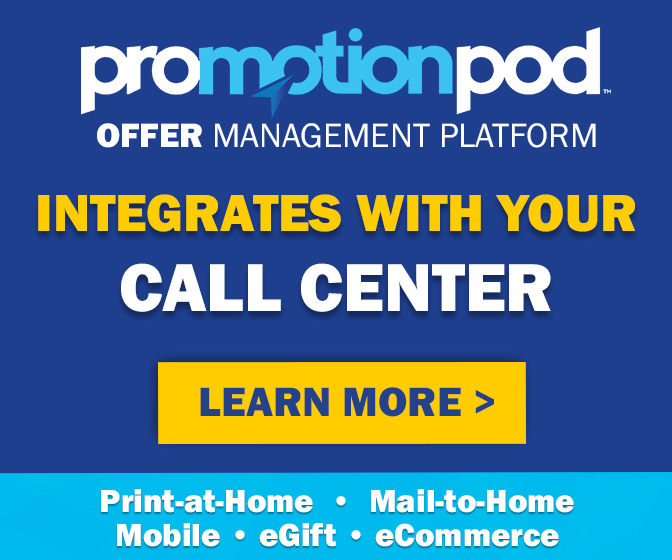 The Associated Press describes the effort as a "tongue-in-cheek campaign" that "pokes fun at high-fashion advertising". "It combines the design ethos and fashion creditability that Target has with the idea that it also has great grocery items at a great price," Target's chief marketing officer Jeff Jones tells the AP.
Target began making a big push into groceries in 2009, betting that food would help bring more foot traffic into its stores during the economic downturn. Out of 1,782 stores, only around 250 have a full grocery selection. But Target has been converting most of the rest of its stores to a format that features an "expanded food assortment". "By remodeling our stores and expanding the grocery selection, we're able to bring an even more convenient shopping experience to Target's guests," a Target executive said in a recent news release.
At the same time, some of its other initiatives haven't gone so well. Its recent collaboration with Neiman Marcus, which aimed to sell designer items at Target prices, was a bust. Sales of the collection, and indeed overall sales in the entire month of December, were disappointing.
So there's always groceries. The trade magazine Grocery Headquarters gave Target's food offerings a glowing review in May of last year, naming Target its 2012 Retailer of the Year. "Target is bringing to the grocery side of the business the same excitement, panache and je ne sais quoi that have made its nonfoods side legendary."
That's a lot of French. And a lot of baloney, to some. "A desperate attempt to increase guest traffic in stores," is how Seth Golden of Capital Ladder Advisory Group LLC describes the ad campaign to Coupons in the News. Golden recently authored an article titled "Target And The Big Retail Bust" on Seeking Alpha. In it, he presents an argument that sees "Wal-Mart overpowering and potentially eliminating Target from the retail landscape in its current format." He doesn't argue that Walmart will do Target in, but that Target just can't compete with Walmart in certain categories – like groceries.
Food and pet products accounted for 19%, or $68.5 billion, of Target's sales in 2011. But groceries are not big-ticket items, so there's not nearly as much profit in it as there is in, say, the Neiman Marcus items, if only anyone had bought them. "Target makes less money selling food than does Walmart," retail analyst Colin McGranahan tells Grocery Headquarters. That's even though one recent survey found that Target's overall prices are actually lower than Walmart's (read: "The Low-Price Leader: Target. Really!"). "Guest traffic has certainly increased," says Golden, but "it hasn't served to increase overall profitability due to the high costs associated with the grocery business."
Perhaps a flashy new ad campaign will help. It's "a new approach," Golden says, "but it doesn't appeal to a broader demographic… Target already has the higher income and chic consumer base when compared to Wal-Mart." The general public, he argues, "already understands the company offers a diversified grocery and household commodity selection." So who exactly is the new ad campaign meant to appeal to?
"The strategy is to capture the weekly fill-in trip," analyst Michael Montani tells Grocery Headquarters. Not the supermarket stock-up trip. Casual shoppers familiar with Target who just need to grab a few things might stop by when they otherwise wouldn't have come into Target at all.
Serious shoppers, though, have been alternately drawn to and alienated from grocery shopping at Target. The store's weekly ad devotes several pages to grocery items, but it doesn't offer grocery store perks like buy-one-get-one-free or double coupons. It offers to price match other stores, but the process is cumbersome (read: "Target: Price Matching is Nice, Because No One Actually Does It"). It offers plentiful printable store coupons on its website, and last month featured a rare $5 off your $30 grocery purchase coupon. But its printable store coupons are labeled "one per guest", and manufacturer coupons are limited to four like coupons per transaction. So Target's policies don't exactly encourage stocking up. They'd rather you not fill your cart with groceries, but instead save some room for bigger-ticket items on the other side of the store.
"Everyone is selling food for traffic purposes," food marketing professor Richard George tells Grocery Headquarters, but Target is doing it in "an attractive and different way." Golden, though, remains unimpressed. "When was the last time you saw a Target Lawn and Garden Center?" he asks. The unprofitable departments were gone as of two and a half years ago. What about the annual "Global Bazaar"? That attempt to woo the Pier One and Pottery Barn crowd disappeared in 2009. Could Target's big bet on groceries eventually suffer the same fate? "Target needs to figure a way out of the discounting trap laid by Wal-Mart," Golden concludes. "With Wal-Mart in the picture, growing day-by-day, how much room is there for Target?"
For now, a product category that was meant to get people into stores, to hopefully buy other higher-profit items while they're there, is the star of the show in the new Target ads. It's either a sign that Target wants to become better known as a grocery-shopping destination, or that it has nothing else, really, to push in the slow month of January. Except, perhaps, its much-touted Neiman Marcus items that no one wanted to buy. They're currently being unloaded at 70% off.
Better start making those boxed cake mixes look glamorous.
Image source: Target