It's been a rough couple of weeks for Jewel-Osco. What was meant to be a friendly customer service gesture, backfired in a big way for the Chicago-based grocery chain. Now, Jewel is backing off – or, to be more accurate, it's clarifying what it was trying to accomplish all along. The controversial "cart-to-car" service is no longer compulsory.
Jewel quietly began offering the service recently in all of its stores. Employees were asked to offer their help, in accompanying shoppers to their cars, helping to unload their groceries, and taking their shopping cart back inside. Seemed like a nice enough idea. But some customers began noticing the "offer" was more of a command. It wasn't, "would you like help with that?" It was more like, "I will be helping you with that" – whether you like it or not.
Complaints were limited, at first, to a few quizzical customers who wondered what was going on. But the backlash began in earnest shortly after a story on the subject appeared right here on Coupons in the News (read: "Hand Over the Groceries, Ma'am, and No One Will Get Hurt"). That story spread, ultimately appearing on dozens of Chicago-area websites, and inflaming passions on Jewel-Osco's Facebook page. "If I state that I do not need help, please respect my answer. If I need help, I will ask for it," wrote one Facebook commenter. "It feels like somebody is stalking you to your car. Not to mention, my personal space felt invaded!" a commenter wrote on JillCataldo.com. "It's nice to be offered help, but to make it mandatory is nonsense," a reader told the Oswego Patch. (Read some more about the reaction to this and other customer service initiatives here: "Customers Are Complaining, But Are Stores Listening?").
Now, Jewel-Osco is responding – first, with a clarification posted on its website, followed by a clarification of its clarification to Coupons in the News.
"Lately, we've received lots of customer feedback about a new service practice that we've asked all of our stores to embrace: our service clerks will help bring your groceries to your car," the statement reads. "We've heard your feedback." For eight paragraphs, the statement explains why the new policy came into being. "Carryout service is something you deserve," "If we can help you out with something as small as taking your groceries to your car, we want to," and "It also helps us get carts back to the store for other customers to use and improves the safety of our parking lots." (That's even though a Jewel spokesperson initially denied that had anything to do with it, telling Coupons in the News, "there is absolutely no intent that this (service) is meant to retrieve shopping carts.")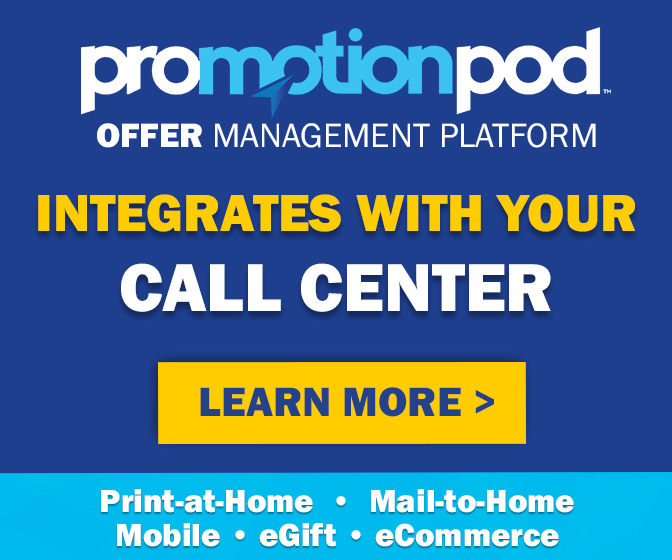 The lead is buried in the statement's ninth and final paragraph:
"And, if you don't want or need help, that's fine too. Many customers like to checkout videos after they shop or find themselves talking to friends in the parking lot. Even if you decide not to use the service, we're happy to return the cart to the store. We hope you've had a great day and we thank you sincerely for shopping at Jewel-Osco."
Wait, does that mean the "mandatory" service is no longer mandatory? It's not quite clear – if you decline help, does "we're happy to return the cart to the store" mean "we will still follow you out to your car and stand there while you unload your bags"?
A Jewel-Osco spokesperson cleared it up today, telling Coupons in the News that this whole thing was a big misunderstanding right from the start: the service was never meant to be "mandatory" at all. It seems some (many) stores misinterpreted the initial directives they got from the home office, and mistakenly believed they had to provide the service to every customer, whether they wanted it or not.
Offering to help is still required of employees. Collecting shopping carts from the parking lot is still required. But stores have been informed that everything in between is to be done a little differently from now on. Customers who refuse help are not to have it forced upon them. And employees responsible for collecting shopping carts are not to literally follow individual customers out of the store, lying in wait in order to whisk their shopping cart away the moment they've emptied it.
It took a little while for all Jewel locations to begin offering the "cart to car" service. So it may take a little while for all locations to stop insisting on offering it. But that, ultimately, is the plan.
So for Jewel shoppers who value their personal space, it appears the forced friendliness is coming to an end. "We want to ensure that you get all the help you need, that you're treated with care, and that you receive great customer service," Jewel-Osco's statement reads. And if that means letting customers take care of themselves if they choose – many shoppers may find that to be the best kind of customer service of all.