Love them or hate them, "personalized" digital weekly ads could be coming to a grocery store near you. That's the hope of an Arizona tech company that wants to modernize the printed circulars that get stuffed into your newspaper or mailbox each week.
With the help of a quarter-million dollar grant it received late last year, Tucson-based Recoleta Digital Media plans to launch its "Personal Grocery Circular" this year, in partnership with an unnamed grocery chain. It's keeping the identity of its partner under wraps, until the formal launch.
"There are thousands of products on sale in a grocery store in a typical week, but grocers can only fit 150 to 200 of them into their weekly newspaper circular," Recoleta's website explains. "An individual shopper may be interested in only a few of those products. What if you could use a shopper's purchase history to tailor a customized circular that showed her 150 to 200 sale items, coupons and personal discounts each week that are absolutely relevant to her?"
Never mind the grating use of the female pronoun, as though men don't shop. But the idea is, that a store's weekly ad circular posted on its website would be customized for each shopper who signs in via their loyalty program account. Using your past purchase history, the personalized circular would contain only those deals that it deems most relevant and attractive to you.
CVS rolled out its own, similar personalized circular last year. Its "myWeekly Ad" is meant to "act as a matchmaker for our customers and their best deals," CVS Chief Marketing Officer Rob Price said last fall. "Shoppers who use the new myWeekly Ad no longer have to browse each page of a paper circular to find the deals that interest them. Instead, upon signing up, each user will immediately see which of their favorite items are on sale that week."
Of course, such a system is only as good as the intelligence of the software code that generates the offers. Some longtime CVS shoppers have complained about the online ad format, saying it's confusing, it doesn't tell them about deals they might be interested in, and it's difficult to access the regular, non-personalized version of the circular.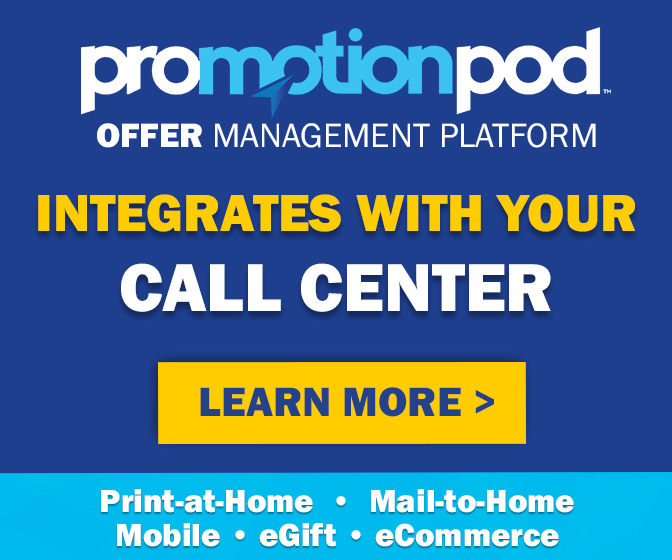 "That myweekly ad thing is a mess. So confusing compared to just looking at the regular ad," complained one shopper on the online forum Slickdeals. "I don't see any benefit, and it creepily shows all of the items that I have purchased in the past," a WeUseCoupons commenter wrote. "The supposedly personalized myWeeklyAd did not give me all of the deals," complained a frustrated shopper on A Full Cup. She described paying full price for milk one day, because her "myWeekly ad" didn't include the fact that milk would be on sale beginning the very next day. "Considering we are milk drinkers, and I buy almost all of my milk from CVS, why wouldn't the milk deal appear for me online?"
The complaints could turn out to be just the price of progress. Stores may well decide that it's better to have more shoppers engaged with a digital ad, than having comparatively few dedicated shoppers poring over the print ad. While a 2011 Nielsen survey found that nearly 90% of shoppers said they still wanted printed grocery circulars, and 60% said they looked at paper circulars at least once a week, a newer study from Catalina Marketing suggests that the majority of shoppers completely ignore their stores' weekly ad. At one store it studied, three-quarters of shoppers didn't buy a single thing advertised in their store's circular that week. "There must be more relevant and effective ways to reach consumers around the products and brands that matter to them," Catalina concluded.
That's where Recoleta says it comes in. "The Personal Grocery Circular is a powerful tool for grocers to simultaneously reduce costs and generate greater sales and loyalty through personalization and relevance," the company's website promises.
Recoleta also has a unique business model, in that it plans to provide its personalized circulars to retailers free of charge. It makes its money from brands that pay to offer coupons, deals and ads in the circulars – raising the prospect that some of the deals you're offered are not necessarily what would most interest you, but are for products that marketers would most like you to buy.
So which grocery chain will be the first to debut Recoleta's personalized digital circular? In the company's home state of Arizona, Safeway could be interested, since its former CEO last year discussed his hope of doing away with printed ads altogether. Arizona-based Fry's could benefit, since it routinely offers sale items that aren't promoted in its weekly ad, particularly during its "Mega Sales". Then there's the regional chain Bashas', whose former Chief Operating Officer happens to serve as Recoleta's Lead Industry Advisor.
Whichever supermarket opts for personalized digital ads, you can be sure that others will be watching closely. "The print circular is going to be around for a while, but eventually it's going to go away," advertising executive Michael Sharp, who created commercials for CVS' myWeekly Ad, told the New York Times last year. "We have to prepare for the future."
The only question for shoppers is whether that future is one that will provide them with better deals, or make them miss out on more deals – in which case that personalized circular may well turn out to be a raw deal.