The world of grocery rebate apps has been getting awfully crowded in recent years, with Ibotta, Checkout 51, Shopmium, MobiSave, SavingStar and others competing for your attention, and space on your cell phone. Not everyone can have the most, or best, offers – so eventually, it may seem, something's got to give.
And now it has, for Snap by Groupon.
The app is about to undergo some major changes, that will make Snap by Groupon less like Ibotta, and more like – well, more like Groupon.
"We're transitioning the app from product-specific to retailer/third party-specific offers," Groupon spokesman Bill Roberts told Coupons in the News. The new Snap, he said, will include offers from "our inventory of nearly 60,000 coupons and promotions at the top retailers in the U.S and Canada. These offers have proven to be extremely popular, and we're excited to make them more widely available to our customers so they can save extra money online and in store at places where they shop every day."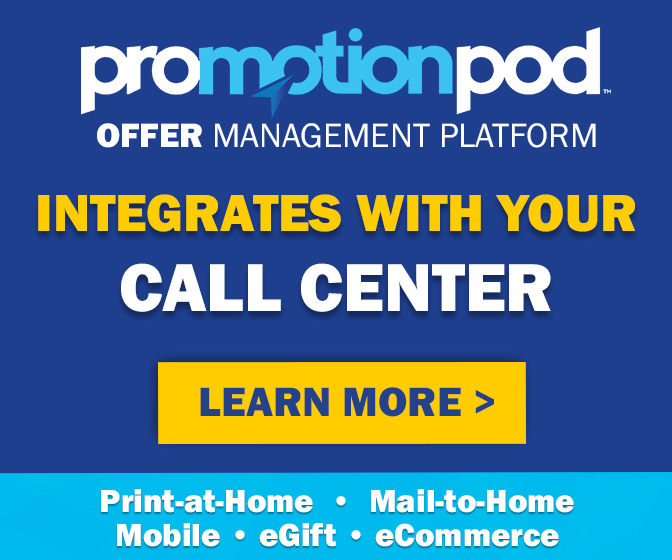 It's unclear if making its offers "more widely available" means that Snap by Groupon will include mostly duplicates of existing offers available on Groupon, though Roberts does say that "the app will feature grocery-related offers from Costco, Safeway, SavingStar and SmartSource, among others."
What the new app won't include, though, are the product-specific grocery rebate offers that you've become accustomed to seeing on Snap by Groupon – or, that you used to be accustomed to seeing, before the new offers slowed to a trickle, and then practically to a dead stop.
"I used to use your app all the time but your offers in my area haven't really changed in over a month," one commenter wrote recently on Snap by Groupon's Facebook page. "Seems like I see the same offers week after week with you," another added. "What's with the lame Snap offers lately, guys? I miss the old Snap before Groupon took over!" a third commenter wrote.
Snap actually began life as SnapSaves, a Canadian app that launched back in August 2013, offering users the chance to earn rebates on individual grocery items by snapping a photo of their receipt. Groupon acquired SnapSaves less than a year later, bringing co-founders Anatoliy Melnichuk and Michele Romanow along, and relaunched a rebranded version of the app in the U.S. in October 2014.
"Snap is the latest way that we're helping people discover new brands and save money on the things they buy every day," said Sean Smyth, Snap by Groupon's vice president and general manager at the time. "We're using the power of smartphones to make couponing easier and more convenient while paying people to shop."
Compared to some of its competitors, Snap by Groupon had a few things going for it upon its U.S. debut. You could redeem offers via the web, if you didn't want to download the app. There were no restrictions about combining offers with coupons. And many of the offers were unlimited, so you could buy multiples of the same product and get a rebate for each and every one.
But there were also some drawbacks. You had to earn $20 in rebates before you could cash out, and even then, you could only get your money in the form of a check sent by mail. Offers could sometimes disappear without notice, between the time you purchased a product and tried to submit your receipt. And as many disgruntled users have already pointed out, over time, the available offers rarely changed.
The revamped app will be formally announced to users "in the next week or so," Roberts said. Shortly thereafter, Snap co-founders Melnichuk and Romanow will be leaving the company.
(Update: on February 15th, Snap users were notified that the "brand new Snap" will debut on March 1. It will essentially become a coupon app, without a cash-back feature. So if you have a current balance of at least $20, you'll want to cash out before then. If you have a balance of less than $20, you'll be given "an equivalent amount in promotional Groupon Bucks, rounded up to the nearest $5, on March 3rd," with an expiration date of September 1st.)
The announcement will undoubtedly be pitched as a positive development, though it could also be seen as a capitulation – if you can't beat the competition, then stop trying to compete and try something else instead.
Snap's fate illustrates the down side of the current glut of cash-back grocery apps. Savvy shoppers can use them all, to get multiple discounts on a single purchase. But the manufacturers who provide the offers aren't necessarily too thrilled about that prospect. So they may choose to make their offers available on just a limited number of platforms – which means some platforms are going to have the most offers, and users, and some will merely fade away.
Ibotta is the category leader, but Checkout 51 got a shot in arm with its recent purchase by SmartSource owner News America Marketing, which has been using its connections to make more offers available in recent months. Coupons.com owner Quotient Technology hopes to do the same after acquiring Shopmium, whose own offers have been lacking lately.
And all that activity among its competitors, may simply have left Snap by Groupon by the wayside.
With many more offers from categories beyond just grocery, the new Snap may appeal to users who've complained that they've had little reason to use it lately. At the same time, it's bound to disappoint others who had hoped Snap would turn out to be more like Ibotta and Checkout 51, offering more unique grocery discounts, instead of retail offers that they can get elsewhere. But if you haven't bothered checking Snap by Groupon lately, perhaps the revamped version will pique your curiosity enough to check it out in the weeks ahead.
And in an increasingly crowded category, that may be just what Groupon is hoping for.