Back in February 2014, you may have read an article here entitled "The PDF Coupon Conundrum, And Why It Will Just Keep Happening". Two years later – well, told you so.
The latest example is something of a PDF perfect storm – a high-value coupon, with a long expiration date, no restrictions printed on the coupon, and no print limits, published online where anyone could find it, essentially inviting users to print it, share it, print it, republish it, print it and print it and print it again.
The coupon in question was published in a circular offered by the California-based Smart & Final warehouse grocery store – and posted on its website. "Save $9.00 on 3 Farmer John participating products" the manufacturer's coupon read (click on the image above for a closer look). What "participating products"? The coupon didn't say, but presumably they were the products pictured in the margins of the page – giant, pricey, warehouse-sized 18-, 20-, 40-, and 50-pack cartons of hot dogs and sausages by the West Coast subsidiary of Hormel Foods.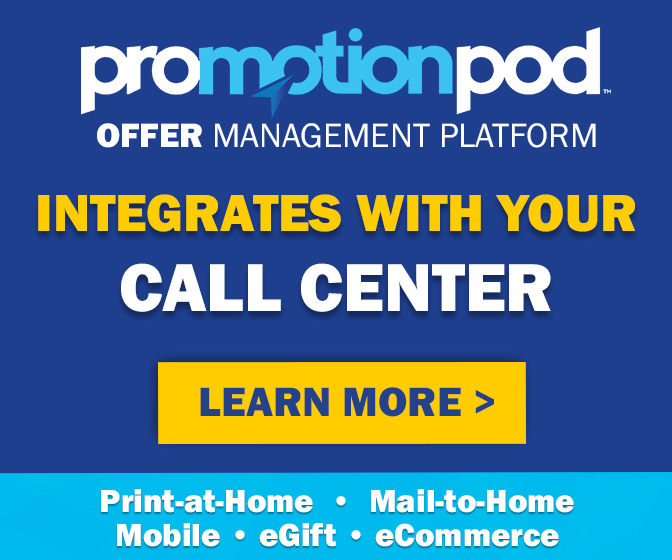 But once you clipped the coupon, those "participating products" were nowhere in sight. Some couponers then found that the coupons "worked" on any Farmer John products – including smaller, inexpensive packages of hot dogs and sausage that retail for less than $3 each at other stores. So $9 off 3, equaled free meat – and, for those whose stores provided it, some cash back, too.
And once people found out that the coupon could be printed from the online circular, it went viral this past week, and became something entirely different than what Farmer John and Smart & Final intended.
"People already started selling them at a high price yesterday," one member of an online coupon group posted Tuesday. "Stores won't be taking them pretty soon, so I better hurry up and use the few I printed." One member even cut-and-pasted the coupon image to print three to a page. "Money maker at every store," she advised followers. "Print your happy little hearts away!" Another group member posted a photo of a stack of $1.99 packaged ham slices. "Money money money! $12.12 overage per transaction!" the user wrote.
By this time, the coupon had been on Smart & Final's website for nearly two weeks. With another two weeks to go before the coupon was set to expire, corporate owner Hormel began scrambling to contain the damage once it learned of the situation yesterday. "We have been made aware that there is a fraudulent coupon being circulated online and are working with the retailer to withdraw the coupon and resolve the issue as quickly as possible," a Hormel spokesman told Coupons in the News. Late Tuesday, before the Smart & Final circular actually expired, it was indeed removed from the retailer's website. "We are also in consultation with the Coupon Information Corporation to expedite informing retailers of this situation," the spokesman continued. As of yet, the CIC has not issued a public warning to retailers advising them not to accept the coupon.
(Update: on Wednesday afternoon, the CIC posted a public notice, featuring a warning and an image of the coupon: "Due to widespread counterfeiting, Farmer John has withdrawn the coupon offer reproduced below. Retailers should not accept this coupon under any circumstance. Farmer John will not reimburse retailers for this coupon.")
Unfortunately, the coupon was not in fact "fraudulent", as Hormel claimed – it was a legitimate offer, freely available to print from a reputable retailer's website. If it was only meant to be distributed in the print circular, and not published online, it seems no one from Farmer John relayed that to Smart & Final (a representative of the retailer did not respond to a request for comment). And if the "participating products" were meant to have been printed on the coupon itself, making clear it was not intended for use on the brand's most inexpensive packages, that point got lost in communication somewhere as well.
By now, most brands know not to make high-value coupons available online with no print limits. Some prefer to offer retailer-specific coupons only in those stores' printed circulars. The problem arises when those stores publish images of their circulars – complete with coupons – on their own websites. Many couponers take that to mean they're free to print the coupons to their heart's content.
The Farmer John coupon does say that it's "void if copied" or "transferred". But by posting a "copy" of the printed circular and coupon online, thereby "transferring" them from one medium to another, Smart & Final had already violated the terms of the coupon. Anyone who then printed the coupon from the online circular was just compounding the retailer's error.
And the fact that the coupon contained no information about the products on which it could be used, only made matters much, much worse. If the coupon stated it was only valid on warehouse-sized packages sold at Smart & Final, it would never have gone viral.
"We will ensure that our trusted consumers with valid coupons will be provided with replacement coupons of equal or greater value," Hormel's spokesman said, without quite specifying what constitutes a "valid coupon". If you're a Smart & Final shopper with a copy of the printed circular containing the coupon, which doesn't expire until April 7th, you can try contacting Hormel or Farmer John for a replacement.
But if you're a shopper who found the coupon online and printed a couple, or a couple dozen – the jig is up. In the meantime, Farmer John and Smart & Final have learned a potentially costly lesson. The question is, whether other brands and retailers have – or whether "The PDF Coupon Conundrum, And Why It Will Just Keep Happening" ends up proving prophetic once again.