(Update: Campbell's now says that stores are being informed that the coupons are legitimate and should be accepted. "Campbell's coupon clearing house will issue an industry notification ensuring that all retailers are updated on how to handle the coupons and, therefore, limiting the likelihood that consumers will face challenges at the register," spokesman Thomas Hushen told Coupons in the News.)
Until this past weekend, the Campbell Soup Company hasn't issued any coupons since before the coronavirus pandemic came along. So, maybe it kind of forgot how?
You may have done a bit of a double take after looking at your SmartSource coupon insert this past Sunday. There, on the front page (see the image above), are two otherwise unremarkable coupons – one for Swanson broth, and one for Campbell's condensed soups.
They look clean. They look uncluttered. They look… kind of fake. And like they could present some problems.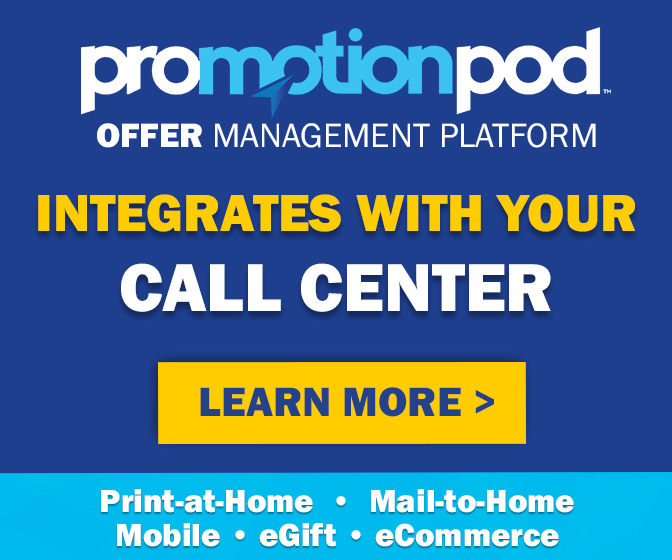 The coupons have a value, a description of the items on which they're valid, an expiration date, a bar code and – that's it. What happened to "One coupon per purchase"? "Void if sold, exchanged, transferred or reproduced"? "Cash value 1/100¢"?
One could argue that the fine print on coupons has gotten a little out of hand, so this could be perceived as a welcome development. It seems that every time some couponers have found a loophole to exploit, manufacturers have added more restrictions on their coupons to address it. That's how we ended up with added phrases like "Cannot be combined with any other coupon," or "Limit of 4 like coupons per household per day," which ended up making coupons wordier, with their type ever-smaller, and with much less real estate for images and descriptions of the items on which they can actually be used.
So simple may be better. But cashiers who've never seen such a minimalist coupon may question whether these coupons are even real. And even if they can be convinced of the coupons' validity, one particular thing that's no longer in their missing fine print is kind of crucial. There are no redemption instructions for retailers, to tell them where to send the coupons in order to get reimbursed.
You might think that's the retailers' problem. But it could be your problem, too. Because according to the official coupon policies of retailers including Walmart, Dollar General, ShopRite, Hannaford, Hy-Vee and many others, your coupons will be rejected out of hand if you try to use them there.
"All coupons require the following information printed on them," Walmart's coupon policy states, listing off various requirements, including this one: "A valid remit billing address for the manufacturer of the product being purchased."
There's no "valid" (or any) "remit billing address" on these coupons, so if you hand them to a cashier who follows the letter of the law, you're going to get the coupons handed back to you.
In response to inquiries about the coupons, and whether the lack of fine print represented a planned design change or something else, Campbell's acknowledged there were "errors," without elaborating. "We are aware of the errors on the coupon and are investigating it," Campbell's spokesman Thomas Hushen told Coupons in the News. Separately, a customer service representative said the coupons "appear to be valid," but "each store has its own coupon policy and they are not required to accept manufacturer's coupons. We cannot guarantee your store will accept the coupons."
It's an inauspicious return to the Sunday coupon insert for Campbell's, which hasn't offered any coupons for most of this year – because it hasn't had to. Canned soup, snack foods and other products that Campbell's makes were among the most in-demand in the early stock-up stage of the pandemic. As its products flew off the shelves, Campbell's struggled to make more.
"Our soup business has been up somewhere between 20% and 50%, six or seven months in a row," Campbell Soup Company CEO Mark Clouse said in a recent interview with the market research company IRI. So the last thing the company needed to do was promote its products with coupons and sales. Instead, it stopped producing some less-popular products, in order to focus on the products that shoppers did want.
Now, supply is starting to return to normal. "Although I can't tell you that we're 100% out of the woods as it relates to capacity challenges, we're much further ahead than we were several months ago," Clouse said. "As we go into the important winter months with so much uncertainty around them, I feel good that we're going to be able to meet demand."
And one thing that's coming up is, of course, Thanksgiving. So even if Campbell's is confident that it can move plenty of merchandise without having to entice shoppers with discounts, it wouldn't be wise to head into an important food-focused holiday without promoting its products at all.
That, then, is what led to this past Sunday's appearance of the Swanson and Campbell's soup coupons. Campbell's would like you to buy its products, to help you prepare your holiday feast. And it would apparently like to help you save a little money in the process. But no matter what led to the decision to eliminate all the coupons' fine print, what might have seemed like a good idea could end up causing confusion and possible conflict at the checkout.
You may already know not to use more than one coupon per purchase, or not to photocopy your coupon, without first having to read all the legalese in order to be reminded. And your stores may actually know where to send these particular coupons for reimbursement, based on where they've sent Campbell's coupons in the past. But will your cashier know whether there's any wiggle room in the store's coupon policy, or if they're duty-bound to reject these coupons if you try to use them?
There's only one way to find out. So try using the coupons, if you want to take the risk of being flagged as a fraudster. Otherwise, you'll just have to resign yourself to paying full price for your soup this Thanksgiving.