(UPDATE: A bit behind schedule, the new Coupons.com app finally became available on January 24th. As of now, Shopmium still exists as both a standalone app, and as part of the Coupons.com app.)
When was the last time you used Shopmium?
Many couponers cast aside the cash-back app earlier this year. Users had long complained that there were few offers, that were infrequently updated. But it was a ban on stacking coupons and rebates – and the subsequent inability to use the app with dozens of retailers – that proved to be the last straw for many users, who deleted the app and haven't thought about it since.
Now, in an apparent effort to give the beleaguered app a boost, and expand the capabilities of its much more widely used sibling, Shopmium is about to be absorbed into the Coupons.com app.
So if you use Coupons.com, but gave up on Shopmium – it's baack!
Executives with Quotient Technology, the owner of both Coupons.com and Shopmium, have alluded to the merger for a while, saying that Shopmium's receipt-scanning technology would eventually be incorporated into a new release of the Coupons.com app. Now, they're confirming that Shopmium itself will be incorporated into the Coupons.com app next month, instead of existing solely as a standalone offering.
"In December, our new mobile app will be released," Quotient CEO Steven Boal told investors Tuesday. The new Coupons.com app, he said, "brings together our three industry-leading promotions products: digital print, digital paperless and our new Shopmium receipt scanning capability." As for Shopmium users, "any current users of our existing app will get the new one," and will no longer have to access a separate Shopmium app. Ultimately, all Quotient apps, including the list-making app Grocery iQ, "will fold into a single user experience under the Coupons.com brand."
Since Quotient acquired Shopmium last year, its offers increasingly have been looking very much like the offers on Coupons.com. So the idea behind making the Shopmium rebates available alongside the Coupons.com discounts, is to allow users to redeem the offers no matter how and where they shop.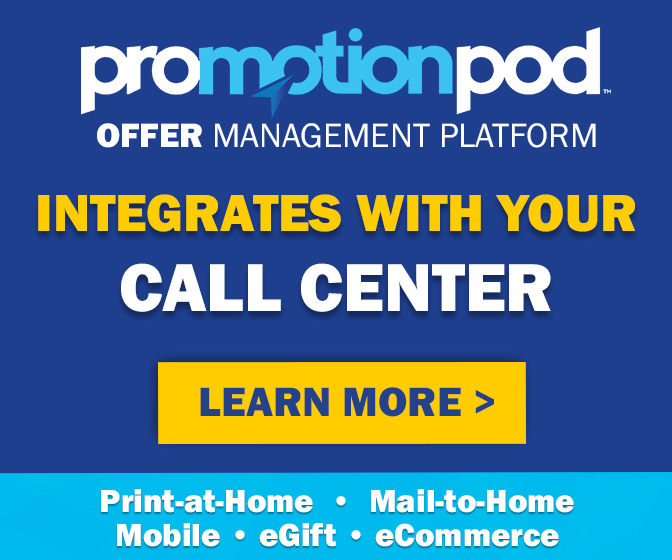 "It gives the choice to the consumer," Quotient President and Chief Operating Officer Mir Aamir told a technology conference back in September. If you don't want to print a paper coupon, but your store doesn't accept digital coupons, you can choose to redeem the Shopmium version of the offer instead. "The Shopmium technology allows us to deliver those digital paperless mobile offers to those consumers as well, side by side," Aamir said.
As long as you choose only one method. And that's what soured many users on Shopmium in the first place.
To couponers, one of the big draws of cash-back apps is the ability to get an extra discount. If you combine a coupon and a cash-back offer from the likes of Ibotta or Checkout 51, you get some additional savings, just like you do if you combine a coupon and an in-store sale.
Except no one bans using grocery coupons on sale items. So when Shopmium banned using coupons in conjunction with its cash-back offers – then announced it would no longer work with dozens of major retailers that don't itemize their receipts to show whether coupons were used – many couponers bailed.
"I used to sing your praises but now I can't delete your sorry excuse for an app quick enough," one former user wrote on Shopmium's Facebook page. "Apparently whoever is running these apps now doesn't realize people are smart shoppers. We won't be penalized for using coupons legally and correctly," another user commented. "Bye bye, Shopmium," added a third. "There are plenty of better cash back apps out there. I have a feeling you'll be losing a lot of users."
In reality, Shopmium never had a huge user base to begin with. It's successful in France, where it originated, and is doing well in the U.K., where it debuted earlier this year. But in the U.S., according to the app-tracking firm AppAnnie, competitors Ibotta and Checkout 51 consistently rank among the top 20 most downloaded shopping apps, while Shopmium is typically down in the 300-400 range.
Coupons.com is roughly the 70th most downloaded shopping app. So merging Shopmium with its more popular sibling will give it greater visibility, and allow users greater flexibility – particularly those who currently can't redeem the digital offers that they can see in their Coupons.com app. "I was disappointed with the choices of grocery stores," one recent review of the Coupons.com app read. "The only ones listed that are even in my area are Food Lion and Winn Dixie. Both of these stores are places I have not shopped in for years. My main grocery store, Ingles, is not on the list."
That's because you can't use digital coupons at Ingles, or at many other stores, but you can get Shopmium rebates by shopping there. So having many of the same offers available in multiple forms means anyone can take advantage of them, either by redeeming a printable coupon, clipping a digital coupon, or getting cash back by scanning a receipt – whichever method works best for them.
Some of Shopmium's most vocal critics believed that Quotient shot itself in the foot by instituting the no-stacking rule, placating an industry opposed to the practice at the expense of users who've come to expect it. But now, it seems, maybe there was a method to their madness.
"We've been hard at work on this new app and I'm really excited to release it to consumers over the coming weeks," Boal said. We won't know until December, just how excited current and former users of Shopmium might be.