And then there were none.
Six years after first phasing out double coupons in one of its many regions, the grocery store that once claimed to have invented the popular promotion is now officially out of the business of doubling coupons for good.
Kroger has announced that it will no longer double coupons in its Nashville, Tennessee division, effective March 15th. The change affects the smallest Kroger region in the country – less than a hundred of the more than 1,300 Kroger stores – but it's notable in that Central Tennessee was the very last Kroger region to double coupons at all.
So come mid-March, Kroger can finally say that it doesn't double coupons. At all. Anywhere.
The writing has been on the wall for a while now. But it's been a long time coming. Kroger stores in Texas were the first to stop doubling back in 2011. The Kroger-owned Ralphs chain in California was next, in 2012. The Cincinnati/Dayton Division, Kroger's corporate hometown, followed in early 2013.
And then the doubles began falling like dominoes. The Mid-Atlantic Division, Central Division, Atlanta Division, Delta Division and Kroger-owned Dillons all eliminated double coupons in quick succession throughout 2013.
The Columbus Division and Michigan Division were next, in 2014, followed by Kroger-owned Fry's and then King Soopers just last summer.
"We were really the last division around offering double coupons," Kroger's Nashville Division spokesperson Melissa Eads told Coupons in the News.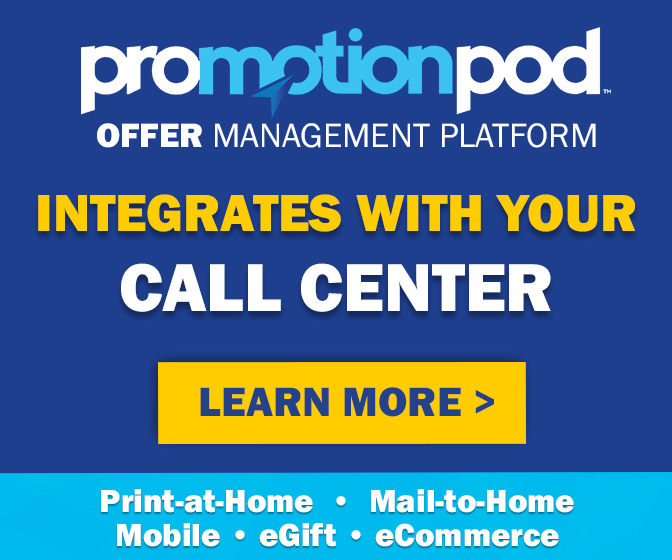 In truth, two recent Kroger acquisitions – Harris Teeter and Roundy's – still offer double coupons. But Kroger itself no longer does. And at this point, it may not come as much of a surprise to double coupon fans who are resigned to defeat, if those last two double-couponing outposts soon follow suit.
Their precise origin is a little hazy, but double coupons have been around since at least the 1970's, as grocery stores tried to attract shoppers by offering to match the value of manufacturer's coupons, out of the stores' own pockets. At the time, they were wildly popular promotions that drew crowds to stores that offered them. Over time, though, couponers came to expect the perk, Kroger claims few customers even took advantage of the deal, and stores barely even advertised it anymore.
But Kroger did, back in 1995, when it ran a newspaper advertisement boldly claiming that "Kroger invented Double Coupons." Whether it has somehow legitimately forgotten that boast, or is suffering a case of conveniently intentional amnesia, Kroger now claims no institutional memory of having invented doubles at all. "This question comes up from time to time," Kroger spokesman Glynn Jenkins told Coupons in the News several years ago. "However, unfortunately, no one can confirm when double coupons began."
Regardless, ever since they began discontinuing double coupons, Kroger executives seem happy to be rid of them. "When you step back and analyze (double coupons), it's a very expensive reward proposition that a very small number of your customers actually engage in," Kroger's Chief Financial Officer Michael Schlotman said back in 2013. "They're a very vocal part of your customer base, and they don't like it when you stop giving them that reward. But the percentage of customers who actually enjoyed the benefit of that, our view was we were better off taking those dollars and investing them in better prices for all of our customers rather than rewarding just a select segment of our customers."
So in each affected division, Kroger chose to bury the news about the elimination of double coupons, under a cheerier announcement of lower prices throughout the store. "Today, we lowered prices again for all customers in our Nashville Division," Kroger's announcement this week began, in typical fashion. "We want all customers to save every day, without regard to shopping day or time required to search out coupons. These new lower prices on thousands of items throughout the store make the shopping experience easier and a great value for everyone."
And the kicker – "As a result, we are discontinuing two smaller targeted discount programs, those being Senior Day and Double Coupons."
Wait – Senior Day?
Now that Kroger has finally done away with double coupons, doing away with its senior discounts appears to be next. Earlier this month, Kroger stores in the Houston Division announced they would no longer offer senior citizens a 10% discount on Kroger-brand products. And the Nashville Division's announcement this week informed seniors that they would no longer get a 5% discount on nearly everything in the store each Wednesday. "Over the years the marketplace has evolved," a Kroger spokesperson said after the Houston change. "As a result, there are programs we've added, modified, or ended."
So if your Kroger division still offers a senior discount – enjoy it while it lasts. Like trading stamps, "refunding" and now double coupons, it seems yet another popular grocery promotion may be about to reach its expiration date.
Background image by MikeKalasnik