You can use physical coupons at a physical store, and coupon codes when you shop online. But in between, it gets a little complicated. If you want to buy groceries online, but want to use coupons you've clipped out of the Sunday newspaper – you're out of luck.
But maybe not anymore.
SmartSource publisher News America Marketing recently conducted a test with Amazon, to allow shoppers to use SmartSource insert coupons when placing orders on Amazon.com.
And if the test expands to become a regular feature, it could represent a huge step toward breaking down some of the barriers that currently separate physical and virtual stores, which can discourage offline coupon clippers from shifting some of their shopping online.
Since around the beginning of the year, select coupons in some regions' SmartSource inserts notified shoppers that they could also be used on Amazon. "SmartSource Magazine just got smarter!" the notice read. "Look for coupons with the Amazon logo and use with the Amazon mobile app."
Users were instructed to use their Amazon app to scan any of the marked coupons, and the discount would be applied to their online purchase – just the same as if they had redeemed the coupon in store.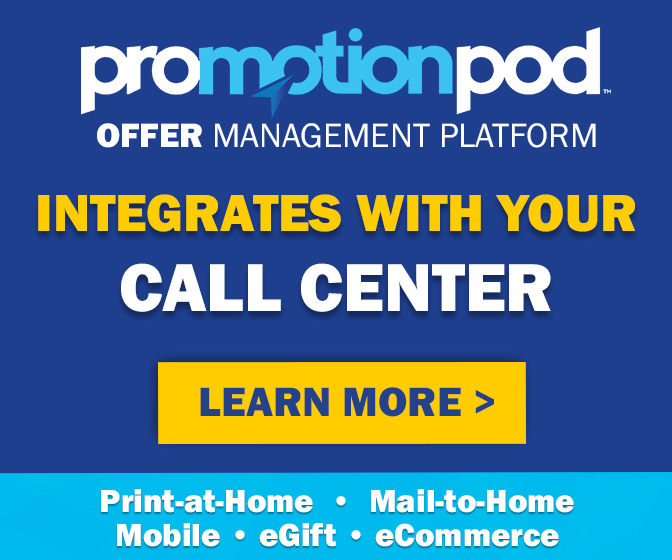 Amazon already offers a selection of online grocery coupons. But they're only valid if you use them to make purchases on Amazon. Paper coupons can be used in any store that accepts coupons. And now SmartSource's experiment would expand that universe to the country's largest online retailer.
The move could help solve a problem that several surveys have exposed – many shoppers are reluctant to buy their groceries and consumables online, because they want to be able to use coupons.
In a 2015 A.T. Kearney survey, 71% said the ability to use coupons would make them more likely to try online grocery shopping. A survey by the retail research company Field Agent that same year found that 59% would be less likely to use Walmart's online grocery service if they couldn't use coupons. And in a survey by Brick Meets Click last year, 20% said they prefer to shop in physical stores because they like using coupons that they can't use online. "The incompatibility between coupon use and online shopping was certainly picked up by consumers in our survey," Brick Meets Click founder Bill Bishop told Coupons in the News at the time.
So if you'd like the convenience of shopping online, without having to pay full price for the privilege, consider a future where all you'll have to do is page through your SmartSource insert, use your phone to scan the coupon bar codes in the insert – and then toss it.
The test came at a particularly interesting – and perhaps prescient – time, ahead of Amazon's announcement on Friday that it plans to buy Whole Foods Market. That move, like the Amazon and SmartSource experiment, further blurs the lines between online and offline grocery shopping.
Both News America and Amazon declined to comment on the program. So it's not known when or whether it will be expanded or rolled out nationally. Neither do we know whether scanning an insert coupon is akin to literally redeeming that coupon for your online purchase, or whether the act of scanning it merely links to a corresponding online coupon that Amazon already offers.
So even if Amazon and SmartSource do go forward with this project, you may not necessarily be able to skip the scissors and use all of your paper coupons on Amazon just yet. But for couponers who've been reluctant to shift their shopping online, for fear of missing out on savings – it's a start.