If you've ever been frustrated trying to do your grocery shopping at Walmart, this alternative sounds like a dream – you make your grocery list at home, send it to Walmart, drive to the store when you want to, and have your groceries loaded into your car without even having to get out. It sure beats searching for a decent parking spot, making your way through the cavernous store, wandering the aisles looking for everything on your list, then dealing with a cashier who questions your coupons and your ad matching requests.
Oh, except in this scenario, you can't use coupons or ad match at all.
So how good an alternative is this, really?
The scenario as described is Walmart's free online grocery pickup service, which is poised for a rapid expansion that could soon bring it to your neighborhood, if it isn't there already. The retailer announced yesterday that the service will soon be available in more than twice as many markets as it is now.
By mid-October, select stores in Atlanta, Nashville, Tucson, Colorado Springs, Charlotte & Fayetteville, North Carolina and Salt Lake City & Ogden, Utah will join the five current test markets of San Jose, Denver, Phoenix, Huntsville and Bentonville, Arkansas in offering click-and-collect groceries. That will bring the total number of Walmart stores offering the service to 107, in 11 markets, and Walmart promises to add more stores in even more markets in the coming weeks.
"This new, easy shopping experience is an innovation that's helpful for anyone with a busy schedule – particularly moms with small children," Walmart eCommerce chief Michael Bender announced in a company blog post. "They can shop online and choose the pickup time that works for them, and they never have to unbuckle anyone's seat belt."
But what's the cost of that convenience?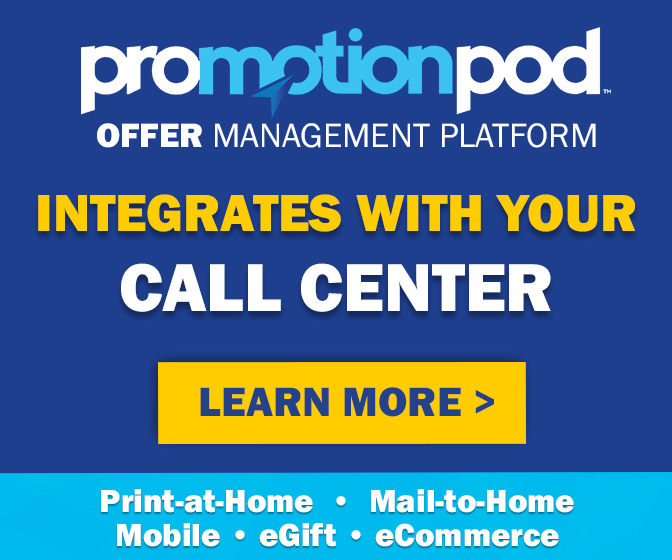 Unlike many grocery delivery services, with their marked-up prices and hefty delivery charges or subscription fees, ordering online and picking up your groceries yourself is more economical. In most markets, the minimum order for Walmart's grocery pickup service is just $30, and there's no service fee. You just make your selections online and prepay with a credit card.
And therein lies the problem when it comes to coupons and ad matching – if you're paying for your groceries before you even get to the store, and employees have everything bagged up for you when you arrive, there's no opportunity to scan coupons or ask for any price adjustments. So the listed prices are the prices you pay, period.
Walmart does offer occasional total-purchase coupon codes, including a current offer for 10% off your first online order. But as for coupons for individual items – no dice. You either pay Walmart's "everyday low prices", or you get out of your car, clutching your coupons, and go grocery shopping the old-fashioned way.
And many of Walmart's customers say that's a problem. In a newly-released report, the retail research company Field Agent revealed results from a survey of 500 shoppers who had used Walmart's online grocery pickup service. And the number-one reason that shoppers said they might be less likely to use Walmart's grocery pickup service in the future, was the inability to use coupons. That was cited by 59% of those surveyed, well ahead of the 46% who cited the standard main concern of online grocery shoppers – the inability to see, touch, smell or pick out their own perishables.
Altogether, a whopping 91% said the ability to use coupons, or to take advantage of other in-store discounts, was either "very" or "extremely" important to them. "Shopping online is a huge time saver for a busy working person," one respondent said. "However, price and the ability to shop sales and take advantage of promotions would be critical to me using the service."
Walmart is far from alone, though, in making coupons and online shopping an either-or proposition. Its online grocery pickup policies echo those of other retailers, in reinforcing the relative incompatibility of coupons and online grocery shopping. Paper coupons simply don't have much of a place in a digital retail ecosystem.
But that could result in an opening for – you guessed it – digital coupons. The Midwestern retailer Meijer doesn't accept paper coupons for online orders, but it's bucking the no-coupon trend by accepting digital coupons. That's because "Meijer Curbside" customers don't actually pay until they pick up their groceries. So when they drive up to the store, they can have their digital grocery coupons deducted from their loyalty account before they pay, just as they do when shopping inside.
Most other retailers that offer both online grocery pickup and digital coupons, haven't managed to combine them in the way Meijer has. And Walmart doesn't offer digital coupons at all. So if you want to do your Walmart grocery shopping from home, you'll have to pay for the privilege.
And ultimately, depending on how you feel about shopping at Walmart, you may decide that getting Walmart prices without having to set foot in the store or do battle with a cashier over your coupons, just might be worth it.