(December 22 update: Burger King has now published a claim form you can submit if you believe you were overcharged when using a Croissan'wich coupon. The claim form is located here, and you can get more information about the proposed settlement at bkcbogosettlement.com. In order to qualify, at some point between October 1, 2015 and May 19, 2017. you must have purchased "two or more modified Croissan'wich breakfast sandwiches (without egg, cheese and/or a meat) from a Burger King restaurant, redeemed a BOGO coupon in connection with the purchase, and paid more than the amount that restaurant was charging at the time for a single, unmodified, higher-priced Croissan'wich you ordered." You must either submit a receipt or provide detailed information about your purchase. The settlement is still subject to court approval, so there's no guarantee that submitting a claim will result in any benefit. So good luck.)
Critics may have questioned why a Maryland woman took the drastic step of suing Burger King earlier this year, after she was overcharged by a few bucks when using a coupon. But she's now been vindicated – Burger King has agreed to settle the case, in a deal that could get you anywhere from $2 to $5 if you were similarly overcharged.
Koleta Anderson sued the fast food chain back in May, after using buy-one-get-one-free coupons for Burger King's Croissan'wich breakfast sandwiches. She claimed the restaurant hiked the price of the first Croissan'wich in order to give coupon-bearing customers the second one for "free".
To prove her point, she visited several different Burger King locations, using a BOGO Croissan'wich coupon each time. After completing her purchase, she immediately bought a single Croissan'wich without a coupon, and compared prices. In each case, she was charged more for the first Croissan'wich in the BOGO deal, than she was for the single Croissan'wich she purchased separately. In the most egregious example, she was charged $4.19 for a Croissan'wich with a coupon, and only $1 for one without a coupon.
So she sued. "This is a simple case of consumer deception," her lawsuit declared. "Burger King's nationwide scheme is stealing untold millions of dollars from hard working Americans."
In a preliminary settlement agreement filed with the court last week, Burger King claimed it had no knowledge of any systemic overcharges. So it conducted an internal investigation, and found that some customers "who special-ordered two Croissan'wiches without egg, cheese, and/or a meat and used a BOGO coupon at certain Burger King restaurant locations that used a particular electronic Point of Sale system may have been inadvertently charged the full price for a single meat, egg, and cheese Croissan'wich, as opposed to the full price for a single Croissan'wich with only the ingredients the consumer ordered."
Burger King says it sent out a cash register software update, and informed restaurants how to properly input the coupon. Since May 19, about two and a half weeks after Anderson filed her lawsuit, Burger King said it "does not believe the problem has arisen at any restaurant".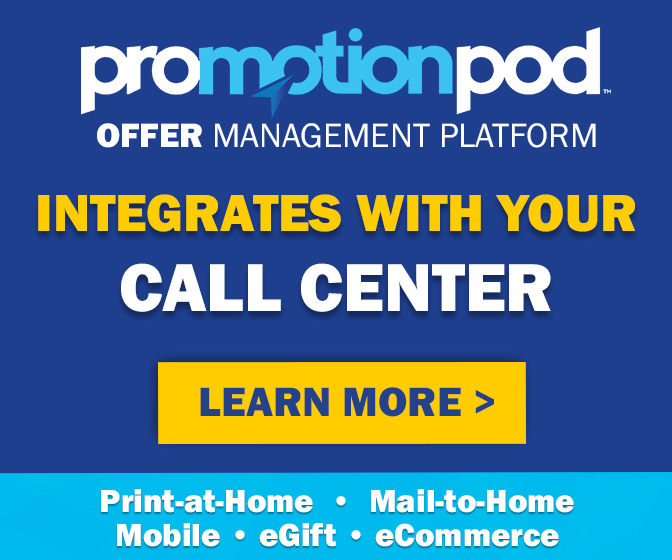 So, problem solved. But the question remained – how to make things right for Anderson, and other customers like her, who were overcharged before the fix?
There's no way to know for sure how many customers were affected. Burger King estimated it impacted less than 10% of all customers who used a BOGO Croissan'wich coupon, and the typical overcharge was less than a dollar.
In the settlement agreement, Burger King proposes to set up a toll-free hotline that you can call if you think you were overcharged. If you happen to have saved a receipt from a BOGO Croissan'wich purchase between October 1, 2015 and May 19, 2017, you'll be eligible for a $5 cash payment per overcharge. If you don't have old Burger King receipts laying around, you can sign a sworn statement that you were overcharged, and receive a $2 Burger King gift card.
So when might you get your money? It could take a while. The judge still has to grant preliminary approval to the settlement agreement, then open it up to public comment before granting final approval. As customers who are still waiting for their StarKist settlement funds well know, the whole process can take months, or even years.
But this particular case was resolved more amicably, and swiftly, than most. And Anderson praised Burger King's remedies as more than fair – offering up to $5 to customers, most of whom the company says were overcharged no more than $1.
And Anderson herself isn't asking for much. For her attorneys, she's seeking fees and expenses of $195,000 – far less than the millions that some class-action attorneys receive. And for herself, she's asking for a modest $500 "service award" for her time and trouble in pursuing the case.
That will still buy a lot of Croissan'wiches. And now she can buy them using a BOGO coupon – with complete confidence, this time, that she won't be overcharged for them.
Image sources: Koleta Anderson/JeepersMedia