Many studies and surveys over the years have shown that, while there are plenty of coupons available for nonfood items, there is overwhelming interest among shoppers for more coupons that can be used to actually feed your family.
Now, another new study supports that conclusion, while reaching some conclusions of its own about the types of coupons shoppers are looking for – and how brands can help shoppers find them.
Digital coupon provider RevTrax has released its inaugural Promotions Benchmarking Report. The company examined a year's worth of data from hundreds of millions of individual offers it distributed on behalf of more than 350 brands, to see what types of offers are being used most, what offers shoppers are seeking out, and how they're finding them.
It found that health care product coupons notched the highest redemption rate of all categories, at 27% – meaning that more than one in four health care coupons that RevTrax offered, ended up being used by their recipients. Pet care product coupons were close behind, with a 25% redemption rate. Food coupons, in contrast, earned a comparatively low 19% redemption rate, the lowest among all categories, after Personal Care, Baby & Kids and House & Home.
So, wait – if shoppers want more coupons for food, why are we using so few of them?
"As health brands are often higher-priced, the customer incentive for promotions is stronger," RevTrax explains. "In the case of Kids & Pet brands, both are high-involvement, high-loyalty categories with a more narrow customer target. So targeting and personalization become even more important for promotions. When offers are more customized, they're more likely to be redeemed."
So if you have a propensity to buy certain medications, or if you have kids or pets, it's easier for brands to offer you exactly the type of coupons you're likely to use. They can do this by sending you emails, showing up in your social media feeds or publishing offers on their own websites, which you may be likely to visit in search of information or special offers. That's as opposed to simply providing a one-size-fits-all offer in a digital coupon gallery, where it will be surrounded by dozens or hundreds of other offers, and hoping you'll find it.
But how is anyone supposed to know what kind of food you like or are likely to buy? RevTrax found that targeted offers for edibles don't seem to do quite as well as coupons in other categories. Maybe you signed up for a food brand's email newsletter once, but you're not interested in every product they're pushing every time they email you. Maybe you printed a coupon from a brand's Facebook page once, but that doesn't mean you'll be swayed every time a new offer from that brand shows up on your timeline.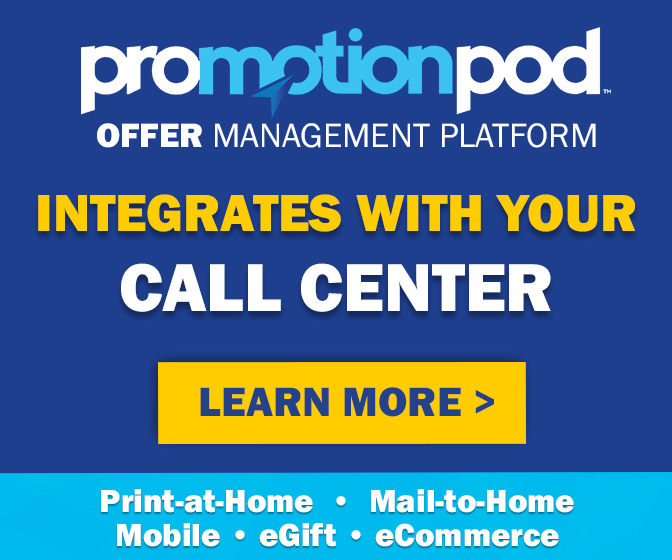 Shoppers may want more food coupons, but not necessarily the ones they're being offered. So how can food brands ensure they deliver coupons to the shoppers who are most likely to use them?
By making sure they have an offer ready for you, when you search for one.
Many shoppers who say they want more food coupons aren't just passively waiting for the right offer to come along. They're seeking them out. So RevTrax suggests food brands can benefit by tailoring coupons to your internet searches – because its findings show that strategy works. 36% of food coupons discovered via internet searches end up getting redeemed – the highest redemption rate of any category in any channel.
"Food brands are finding great success in Search, given the abundance of high-value keywords and search terms in their category," RevTrax's report reads. "At any point customers may be searching terms like 'Organic snack ideas', 'Lunch deals', or 'Cold Brew.' Smart brands are meeting customers on their path to purchase with relevant, targeted offers."
If a brand is ready to pounce when you search for "healthy snacks", for example, it can earn your business with an ad at the top of the search results that offers a coupon for a healthy snack you might want to try. And that can be more effective than bombarding the inboxes or filling the social media feeds of every shopper who's even interacted with the brand before.
And the evidence shows that shoppers are hungry for savings on food. A recent Inmar report found that food coupons made up just 29.3% of all coupons distributed last year, but they represented 49.2% of all coupons redeemed – which means shoppers seem more interested in using food coupons than brands are in providing them.
When it comes to the coupons, across all categories, in RevTrax's study, it's all about reaching the right customer at the right time with the right offer on the right channel. "Search and social have the biggest opportunity for growth as not all brand categories are using them yet, whereas brand websites and email are saturated," RevTrax concludes. Ultimately, "there is no single solution for the perfect promotional campaign, but knowledge of the consumer, their preferences, and industry specifics can help optimize campaign performance."
Saving money on medicine and pet food is nice. But when it comes to putting food on the table for your family – anything to help you pay less than full price, seems to be just what shoppers are searching for.