Fans of Favado who use the app to compare prices, match coupons with sales and get the best deals on their groceries recently came thisclose to losing the app altogether and didn't even know it. Instead, Favado is still around, but there are far fewer store deals available, as the app undergoes something of a transition amid both increasing competition among grocery savings apps, and declining overall interest in couponing.
The price-comparison app promises to scour local ads and find you the best sales and lowest prices, then match them up with coupons. Right now, that will work if you shop at one of the national drug stores, or at Target or Walmart. But from there, Favado's once-robust store selection has dwindled considerably in recent weeks. Costco is still supported, but Sam's Club and BJ's are not. Dollar Tree deals are on there, but not Dollar General or Family Dollar. Kroger and a few of its regional affiliates' weekly ad matchups are accessible, but several others, including Fry's, Fred Meyer, Harris Teeter and Ralphs are not.
The only other major grocery stores whose weekly deals are currently viewable through Favado are on the East Coast – BI-LO, Food Lion, Hannaford, Lidl, Lowes, Tops and Wegmans. So if you shop elsewhere in the country, at major chains like Albertsons, H-E-B, Hy-Vee, Meijer, Publix, Safeway or any one of dozens of other regional grocery chains – you're on your own.
And fans are starting to notice. "What is going on with Favado? About 50% of the stores in the North Fort Worth, Texas area are no longer supported," one commenter wrote on Favado's Facebook page. "Just tell us if you are not supporting the site. Otherwise Favado seems useless and not trustworthy."
Favado owner Savings.com is acknowledging that the app's offerings are looking a little meager right now. But it hopes to turn things around as it changes up its business model.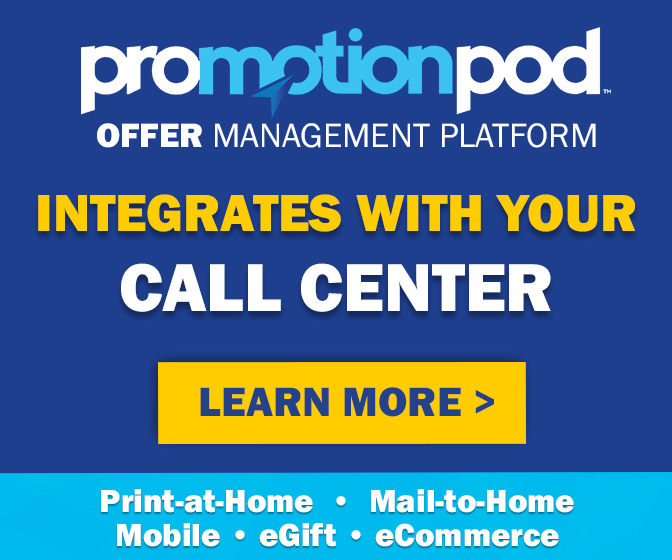 That business model almost blew up altogether several weeks ago, when Savings.com was poised to pull the plug on Favado and shut it down for good. "Due to changes in market demand and the competitive landscape, we have made the hard decision to transition away from Favado grocery deals," the company told its blogger partners. "Favado operations will cease on December 31, 2018."
Savings.com never had a chance to announce the news publicly, though, because it quickly reconsidered after getting pushback from its partners.
The way Favado works, is by partnering with "data contributors" all over the country who already compile deals and create weekly coupon matchups for the stores they follow on their blogs. Favado provides them with access to list-making software and a coupon database, in exchange for access to their matchups, which are then aggregated on the app. So it's a win-win-win, for the bloggers, for Savings.com and for Favado users.
But killing off Favado would have meant killing off the list-making software that the blogger contributors rely on, as well as access to other contributors' matchups. So not only would Favado users no longer have access to the app, but their favorite coupon bloggers might no longer be able to cover their favorite local stores.
So Savings.com reversed course. "We have long been trying to figure out a way to balance keeping our app users and bloggers happy while making it a financially viable product for us to continue supporting," Howard Chiao, director of product management at Savings.com, told Coupons in the News. So now, Savings.com will begin charging contributors a monthly fee for its list-making software and coupon database, and offering their matchups on Favado for free.
And some contributors appear to be balking – hence the sharp decline in the number of Favado's supported stores.
"One potential side effect of our operational streamlining is that app users may see fewer stores in their app," Chiao acknowledged. "However, as we build a larger user base, we should see more and more stores in the app."
At least that's the hope. Favado debuted back in 2013, right in the sweet spot where the "extreme couponing" era and the growing appetite for consumer apps coincided. At that time, there were any number of apps allowing you to make grocery lists, while retailer apps were enhancing their ability to let you select digital coupons from your phone, and rebate apps like Ibotta and Checkout 51 were just starting to get off the ground.
Despite the availability of all these shopping apps, though, "tracking sales and promotions takes too much legwork," Favado explained to users. So it set out to automate the process – with the help of expert couponers.
"We were confident we could build an app that aggregates all the best sales and coupons across stores, lets shoppers easily build, manage and share lists, and discover further savings to regularly save up to 70% on their weekly grocery bill," then-Savings.com CEO Loren Bendele said at the time of Favado's launch.
But other, similar apps have since come along. The Basket app lets you build a shopping list, then compares prices at local stores to tell you where your basket of items is the least expensive. The Flipp app helps you build shopping lists and compare prices with the help of interactive circulars.
Flipp has managed to raise tens of millions of dollars in funding, and it consistently ranks among the top 30 most downloaded shopping apps, while Basket and Favado are hundreds of places further down the list, according to the app-tracking firm AppAnnie.
So it seems there might be a greater demand for, and profit potential in, browsable and clickable circulars than there is in comparing prices and hand-curating coupon matchups. That could be why Savings.com is now offering digital circulars on its website. "This is another, more user friendly way for our readers to browse deals and sales," Chiao said. He wouldn't say whether the circulars might ultimately be available in app form or even on Favado itself, but he acknowledged that "we definitely plan to keep evolving the product".
Circulars could prove to be a good fallback option, as grocery deal providers confront the growing reality that fewer people are as interested in couponing as they used to be. Others have already bailed on trying to sustain a business centered on coupon matchups. The Grocery Game, a well-known subscription-based matchup provider, abruptly folded in 2016. A year later, Savings Angel announced it would be shifting its focus away from grocery and coupon matchups in order to provide broader savings tips.
Even so, it's easier than ever to compare prices and save money on your own if you're so inclined. There are still plenty of bloggers who share deals from all over, and clipping digital coupons and browsing your store's sales circular on your phone is quick and convenient. So there may not be as great a need anymore for services that will hold your hand and guide you through the process of couponing and comparison shopping.
"With the technology available today, there is an enormous opportunity to make couponing and grocery savings more accessible to everyday people who want to save money but may not know where to begin," Bendele once said about Favado. And with the wealth of couponing information that's available now to those who are seeking it, and the ease with which it can all be conveniently accessed whenever you need it – you could say, in a roundabout way, that whatever ends up happening to Favado, Savings.com has already ended up realizing its goal.