Unless they're, say, Ben & Jerry's, most food companies tread cautiously when it comes to wading into thorny political issues. But as the partial U.S. government shutdown drags on, some familiar grocery brands are stepping in to help furloughed federal workers who are beginning to worry about how they'll feed their families while they're not getting paid.
And if the brands' otherwise altruistic efforts provide them with a feel-good advertising opportunity in the process, all the better.
From 10am to 7pm today, Stouffer's is giving away free frozen meals to federal government workers who visit its headquarters just outside of Cleveland, Ohio. "Stouffer's has been a part of the Cleveland community since 1924," the company said. "During this difficult time caused by the shutdown, we want to support you like you have supported us." A federal government ID is required, but otherwise Stouffer's isn't asking anything in return – those who show up don't even have to get out of their cars.
Not to look a gift horse in the mouth, but Stouffer's hasn't said whether participants will be able to choose their favorites, or whether it's giving away family-sized meals or meals-for-one, so interested local residents might do well to get there earlier than later to ensure they get something good, since the giveaway is "while supplies last".
Also today, Kraft is opening a pop-up grocery store in Washington, DC called "Kraft Now, Pay Later". From today through Sunday, local residents with a government ID who head to 1287 4th Street NE, two blocks from Union Market, will be able to take home a bag full of Kraft meals and condiments like Mac & Cheese, cheese slices, salad dressings, mayo and barbecue sauce.
"While we can't do anything about the whole paycheck thing, we'll do what we can to see that family dinners remain business as usual," the company said. So "grab some groceries. Don't worry about paying now. Once the situation gets back to normal, if you can pay it back we would ask you to pay it forward to your favorite charity."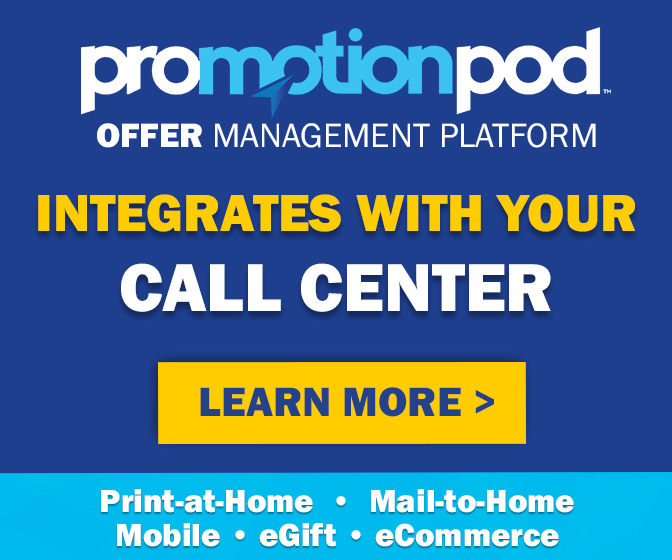 Interested federal workers might want to take note of one curious stipulation buried in the fine print, however. "By entering the store location, the program participant agrees to sign an agreement granting sponsor and agency the right to use the participant's name, likeness, image, voice and/or statements for marketing and advertising purposes."
Accepting charity can be a humbling experience for anyone who doesn't necessarily want to draw attention to their financial situation, even if their neediness is only temporary. But in the case of "Kraft Now, Pay Later" – smile! You could find yourself in a TV commercial as Kraft turns its generosity into a marketing opportunity.
Even if you're not directly affected by the partial government shutdown and aren't eligible to receive any of these freebies, the Grocery Manufacturers Association is warning that the shutdown could have lasting impacts on grocery shoppers and brands. Routine FDA inspections have been halted, which "may make Americans nervous about the safety of their food," the GMA says. The FDA has resumed inspections of "high-risk foods" like seafood, dairy products, produce and baby formula. But nervous shoppers may choose to buy more packaged foods with long shelf lives – so brands like Stouffer's and Kraft might actually benefit in the short term.
SNAP recipients are getting their February benefits early due to the shutdown. So if they don't monitor their spending and make their benefits last, they could run out before the end of next month, potentially impacting stores and brands that see a dropoff in sales.
The GMA also says the industry will be impacted by regulatory delays, and a lack of scientific research and economic data that manufacturers rely on. And the group is worried that images of overflowing trash at national parks could present the grocery industry with a public relations problem. "With trash service suspended at National Parks, the pileup of waste has become a consistent visual of the effects of the government shutdown," the GMA says. And no brand wants to see its name on packages shown falling out of an overstuffed trash can, subliminally associating the brand with contributing to the waste problem. GMA members are "intensely focused on creating sustainable and environmentally responsible packaging," the group insists, despite whatever packages you might see littering our national parks.
So while some brands may be more concerned about their public image than the actual problem of unsanitary national parks, and other brands may be looking to turn their charitable efforts into an advertising opportunity, ultimately it's hard to find too much fault with companies trying to help families put food on their tables during trying times. Of course, in this hyper-partisan environment, the very act of sympathizing with furloughed federal employees could be seen as taking a political stand, as some hardliners with their eye on the big picture denigrate any focus on affected workers' so-called "sob stories". But most who've commented seem to be siding with the brands who have stepped up to help out.
"Thank you for caring!" one commenter wrote on Kraft's Facebook page. "I will be your customer for life. What a great thing to do," a commenter wrote to Stouffer's.
And who knows? Some federal workers who are wondering how they'll pay for their groceries once they've finished their freebies, may decide to take up couponing and shopping the sales. That's a skill that could benefit them long after the shutdown ends – whenever that might be.