Prices are rising, consumers are cutting back – so when can we expect the big surge in promotions and coupons, to encourage more of us to buy again?
Maybe never.
History will tell you that coupon use and promotional levels tend to increase any time the economy takes a turn for the worse. With inflation now affecting many people's shopping habits and grocery budgets, this would seem to qualify as one of those times. After all, coupon use spiked during the Great Recession that began in 2007, and it hit an all-time high during the recession of the early 1990's.
But that was before retailers and brands got smart, with the help of technology that allows them to sell more while discounting less. So while history would suggest coupons and deals are due for a comeback, the good old days of plentiful grocery promotions may be behind us.
"We're a different company than we were a couple years ago. So we're not going to return to the same tacks that we used to have a couple years ago either," Kraft Heinz CEO Miguel Patricio told a recent Barclays Global Consumer Staples investment conference. "I don't see us going forward back to a place in which we're going to continue to invest in those deep promotions or the frequency of those promotions."
That's not just because brands like Kraft Heinz don't want to return to previous promotional strategies – it's because they don't have to.
Colgate-Palmolive Company CEO Noel Wallace told the same conference about "the digital prowess" the company now demonstrates in its promotional efforts. Instead of running an across-the-board price promotion or coupon campaign to help boost sales of a pet food brand recently, the company used customer data to target deals to specific shoppers. "The results were absolutely terrific," Wallace said. "We reduced the deal depth associated with that promotion by 25%," and "reduced the duration of the promotion… by 50%."
So instead of running a promotion that lasted for weeks or issuing a coupon that was valid for months, offering specific deals to specific shoppers allowed the company to run a more cost-effective campaign, in which shoppers who were not targeted with deals paid more, and shoppers who were targeted with deals actually saved somewhat less.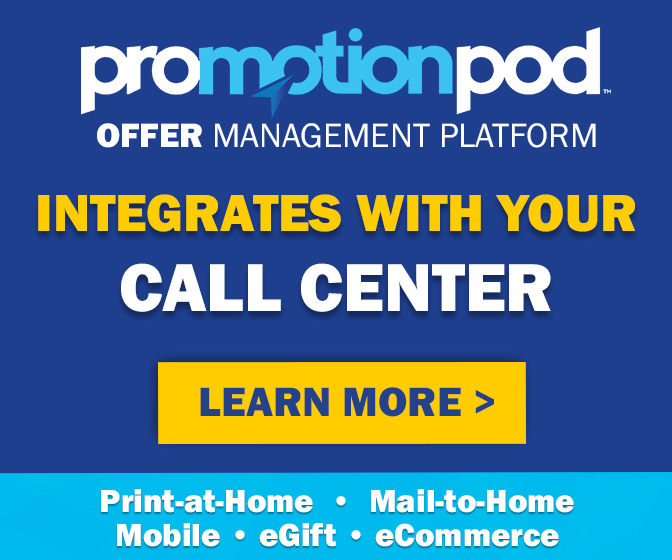 Patricio said the same is happening at Kraft Heinz. "We have, in the U.S. alone, over 100,000 promotions going over a single year," he said. "It used to be that we didn't have the capabilities to actually be able to truly assess each of those." But today, "with the investment we have made in new algorithms that take a lot of information and data into consideration," the company identified about $48 million of wasted promotional investments, in which the company gave away discounts that didn't work to drive customer loyalty or profitability. Those were "things that we never should have done," Patricio said of those types of deals. "That's why I'm pretty confident that we will never return" to the way things used to be.
Of course, it's not just technology that's preventing marketers from flooding the zone right now with coupons and deals. In many cases, they're not offering so many deals because they can't – and because they don't have to.
"You're not going to get a lot of promotional volume when you're just having trouble keeping stuff on the shelf every day," General Mills CEO Jeff Harmening told the Barclays conference. There's no sense, after all, offering deals on items that stores can't keep in stock. "The other factor really is trading from away-from-home to at-home," he said, as cost-conscious shoppers are cutting back on restaurant spending and buying more groceries – promotions or no promotions. "So it is the combination of consumer shifts from away-from-home eating to at-home eating, combined with the supply chain disruptions that we have seen," that he predicts will keep promotional levels low for some time to come.
The country's largest traditional grocery chain has noticed the same thing. Kroger reported last week that business is booming, as shoppers look to save money by buying groceries in order to prepare more meals at home.
But in-store promotions haven't returned to prepandemic levels, partly because the retailer is offering more precise promotions.
"Our personalized pricing strategy is enabling us to maximize the reach and effectiveness of our promotional investments," Kroger Chief Financial Officer Gary Millerchip told investors last week.
"We get great feedback from customers on our promotional approach," CEO Rodney McMullen added. "And we are very focused on using our data to make sure our offers are personalized for each household individually and discounts that just apply to them."
And don't just take the boss's word for it. Kroger shoppers are voting with their clicks. "During the quarter, digital coupon engagement hit an all-time high, with 750 million digital offers downloaded, totaling almost $1 billion in savings," McMullen said. "Our customers are looking for ways to save and we are there for them."
So even though prices are rising, there are still ways to save money on your groceries. There just won't be quite as many ways as there were the last time the economy took a turn for the worse. Call it the price of progress – since this time of economic uncertainty is one case where history is unlikely to repeat itself.