(Update: The two Super Bowl teams combined for a total 667 yards, well short of the 1,000 that Danone was hoping for. So – no free yogurt for you!)
After one too many cases of avaricious couponers using, abusing, duplicating or manipulating printable coupons for free items, most brands learned their lesson and stopped issuing them years ago.
But over the past year, many brands have begun disregarding that lesson, taking their chances that their promotions will work out and couponers will behave – or that retailers will ignore their own policies and accept the coupons even though they say they won't.
Yogurt maker Danone North America is the latest to promote a printable free-item coupon offer. This one is tied to the Super Bowl this coming Sunday.
If the Patriots and Rams combine for at least 1,000 offensive yards, the company will offer printable coupons for a free cup of Oikos Triple Zero Greek nonfat yogurt.
"One-Triple Zero" yards for one "Triple Zero" yogurt – get it?
"All season, we have been entertained and inspired by the offensive performances of these two impressive Super Bowl teams and many others," Danone Senior Marketing Director Preetam Rao said in a news release announcing the promotion (an announcement that was released Friday, but appears to have been prewritten well before then, since it painstakingly avoids actually mentioning either of the Super Bowl contenders by name).
If what Danone is calling the #TripleZeroChallenge is met during the big game, fans can visit the Oikos yogurt website the week of February 25th to print a coupon good for one free 5.3 oz. cup of Okios Triple Zero Greek nonfat yogurt, which can be redeemed in stores on Monday, March 4th. Because of dairy laws that restrict certain coupon offers, residents of California, Louisiana, Minnesota, Missouri, New Jersey, Nevada, North Dakota, Pennsylvania and Tennessee are not eligible to receive or redeem a coupon.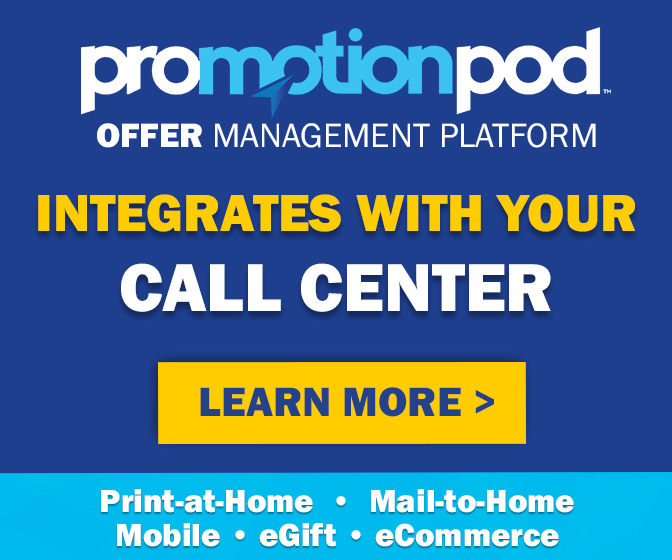 Danone didn't say how many coupons would be available to print. Each cup of yogurt sells for roughly a dollar, so the company could be shelling out a lot of money to give away a lot of freebies.
Or maybe not.
Last year, Hershey, KIND Snacks and Chobani were among several brands that issued printable coupons for free products. That's even though many retailers specifically state in their coupon policies that they don't accept printable coupons for free items. So not only did the brands risk having their coupons abused or counterfeited, but they caused a lot of confusion among shoppers who weren't sure where they were even allowed to use them.
Two days after Coupons in the News ran a story on the subject, the Coupon Information Corporation and Association of Coupon Professionals issued a rare joint statement, in which they urged the "non-issuance of internet print-at-home coupons for free or high value products," expressing their "strong concern" that such coupons can be counterfeited, misused and cause customer and cashier confusion.
Later that year, Halo Top Creamery disregarded the industry groups' advice and offered a printable coupon for free ice cream. And its giveaway didn't go as planned. To placate disappointed customers who weren't able to print a coupon, the company ended up offering replacement coupons – via mail.
But Danone seems to have taken steps to limit at least some of the potential problems it could face. First, the coupon isn't even available to print until several weeks after the Super Bowl ends. How many fans will even remember to visit the Oikos website three weeks after the #TripleZeroChallenge to save a buck on a yogurt?
There's also the fact that the coupon will only be redeemable on one day. If you don't head to the store on Monday, March 4th with your coupon in hand, you won't get any free yogurt. And that's assuming your store will even accept it. That small window of opportunity will likely limit the demand for the coupon among online coupon sellers and traders.
Don't forget the counterfeiters, though. The CIC's list of known counterfeit coupons contains several supposed offers for free Oikos yogurt, with the most recent fake Oikos freebie added just a week and a half ago. What's to prevent nefarious counterfeiters from printing this real coupon, changing the expiration date and turning it into a legit-looking offer that never expires?
But the biggest thing that could protect Danone is that there's a very good chance it will never have to offer a coupon at all. That's because the #TripleZeroChallenge is a near-impossible feat. When last year's Super Bowl contenders combined for more than 1,000 yards, it was the first time in Super Bowl history that had ever happened. During the 2018 regular season, it happened in a grand total of three out of 256 games.
So the odds are definitely stacked against anyone who's hoping for a freebie. But if your favorite team isn't playing in the big game, at least Danone has given everyone something to root for this Sunday. And considering the free publicity it's getting for its giveaway – in exchange for a minimal chance of actually having to pay out – it seems Danone itself may end up the real winner.