It was only a matter of time. While paper coupons still represent the vast majority of coupons redeemed, digital coupons have been gaining ground in recent years. Now, for the first time, an annual survey finds that more couponers actually prefer digital.
The Retail Feedback Group is out with the latest edition of its "U.S. Supermarket Experience Study". Among its findings are that those who search for deals before shopping are more likely to clip digital coupons than paper. 33% of those surveyed say they use digital coupons, while 29% use paper coupons.
The results are not mutually exclusive – survey respondents could pick more than one answer, so the results could indicate that more shoppers are using both forms of coupons. Regardless, this is the first time in the survey's eleven editions that shoppers' preference for digital has surpassed their interest in traditional paper coupons. The previous edition of the study had 34% clipping paper coupons, with 29% using digital. And just about three years ago, only 14% expressed an interest in digital coupons at all.
And the shift is being seen across generations. While, unsurprisingly, millennials are most likely to use digital coupons (35%) and least likely to use paper coupons (23%), baby boomers are equally likely to use both formats, with 30% saying they'll use either digital or paper.
The rapid acceptance of digital coupons as reflected in the RFG survey is consistent with what redemption figures have shown. According to Inmar, after years of steady but slow growth, digital coupons soared from 5.9% of all coupons redeemed in 2016, to 10.9% of all coupons redeemed in 2017. In the first half of 2018, that percentage jumped even higher, to 14.5%. (Inmar is due to release figures for 2018 as a whole, next week).
But shoppers aren't necessarily ready to go all digital when going grocery shopping. RFG found that 51% use a paper grocery circular at home to plan their shopping trips, while 33% consult the circular in the store. Only 30% use a digital circular, which is up from last year, but printed circulars are still preeminent.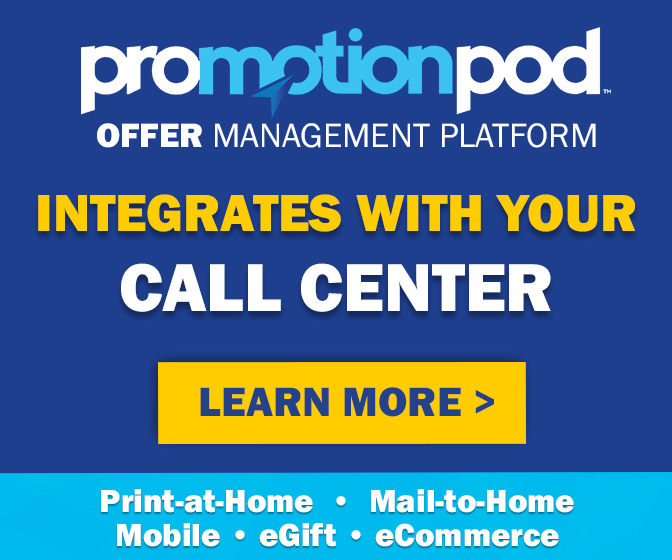 Perhaps most noteworthy, though, is that despite our growing inclination to go digital, value-seeking shoppers are gravitating to two specific stores that don't offer digital coupons at all.
Traditional grocery stores still get top marks in the Retail Feedback Group's survey, scoring highest in quality, variety and "overall satisfaction". But small-format ALDI and big-box Walmart are beginning to put the squeeze on middle-of-the-road grocery stores. ALDI is ranked first in "value for money spent", followed by Walmart. ALDI shoppers are also more likely to say they plan to shop there more often, and are more likely to recommend the store to others.
"ALDI continues to make inroads in competing against supermarkets," RFG Principal Doug Madenberg said in a statement. "As ALDI continues to remodel stores and expand into new locations, supermarkets need to step up their game."
Walmart, meanwhile, still scores lower than traditional grocery stores in every category other than value. But its scores have improved across the board. "Walmart appears to have invested in improving their grocery shopping experience," the report notes. It advises competitors not to take their eye off the ball, or Walmart might even start overtaking them in some categories.
But grocery stores have one distinct advantage over ALDI and Walmart's everyday-low-prices approach – weekly sales and promotional prices that are often lower than ALDI and Walmart's regular prices. Shoppers in RFG's survey generally weren't impressed with grocery stores' everyday prices, but advertised sales scored much higher. And with three-quarters of shoppers looking for deals – by consulting circulars, browsing coupons, looking at loyalty card offers, seeking out in-store promotions or taking advantage of social media specials – a rotating selection of weekly discounts could prove to be an important advantage for traditional grocery retailers as ALDI and Walmart nip at their heels.
"While supermarkets receive the lowest scores on value for money spent, the good news is that advertised specials register as the strongest scoring pricing factor for supermarkets," RFG Principal Brian Numainville said. So the report advises grocery stores to "continue efforts to demonstrate value, especially as it relates to their core strength in advertised specials."
Coupons – whether digital or paper – are just one tool in the deal-seeking shopper's savings arsenal. But there are fewer savings options at grocery stores' main competitors, since Walmart doesn't accept digital coupons, and ALDI doesn't accept any manufacturer's coupons at all. Some shoppers may prefer the simplicity of ALDI and Walmart's everyday low prices, without having to watch for sales, cut out little pieces of paper or sort through a gallery of digital offers. But others aren't ready to give up on their local grocery store's weekly circulars or coupons – in whatever format they prefer to use them.